RALLY
Hitting the road the Rally way
Brand Strategy
Social Campaign Design
When Rally Health first hit the road in 2018 to promote their latest programs and offerings for the Rally on the Road Mobile Tour, Owen Jones was asked to help extend their website functionality.

Website
We developed a more robust platform for Rally to tease their upcoming stops, linking an RSVP page to their tour information and where to meet their team. In 2019, we were asked to support them a second time with the goal to achieve higher engagement metrics than their previous campaigns.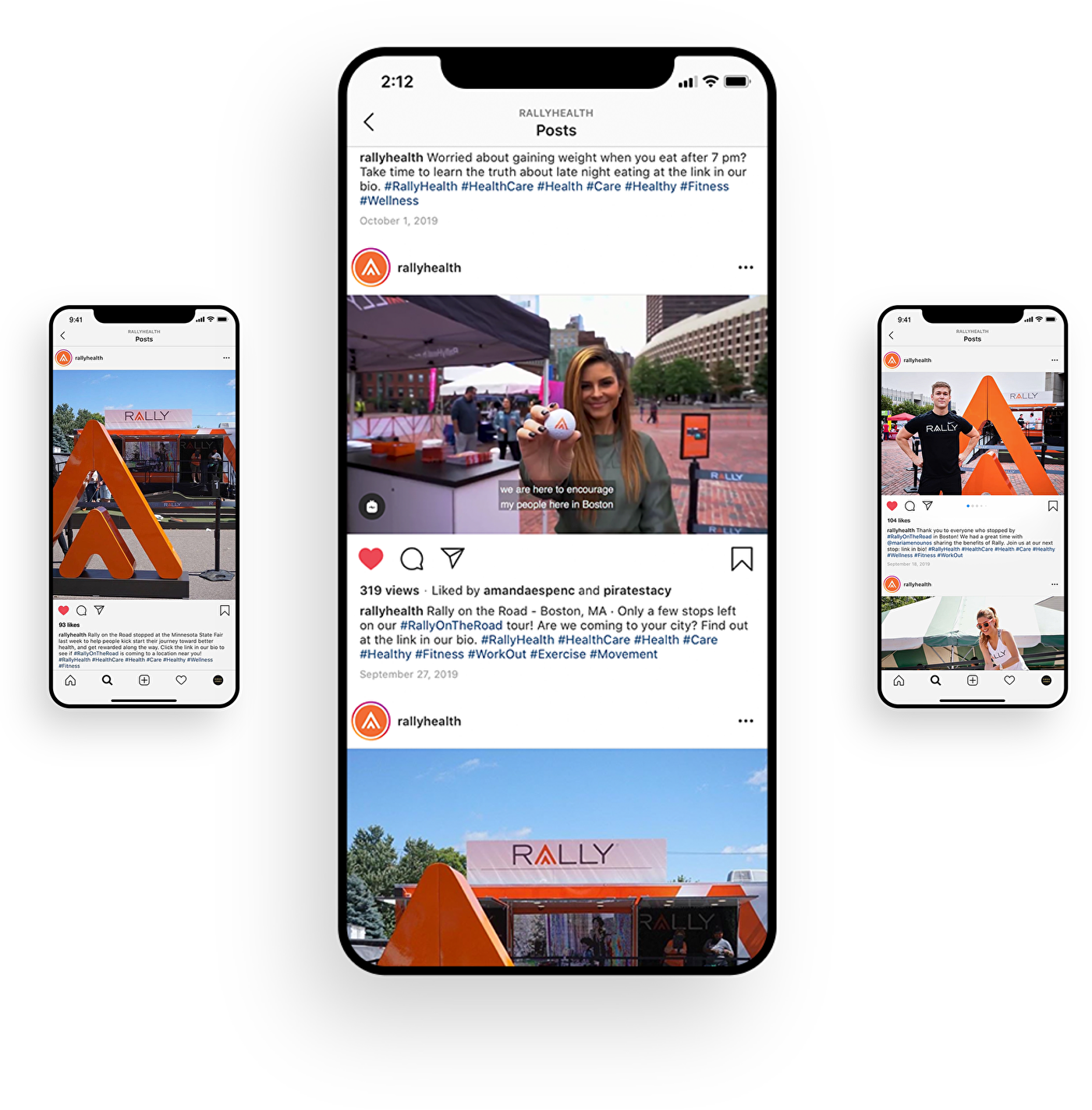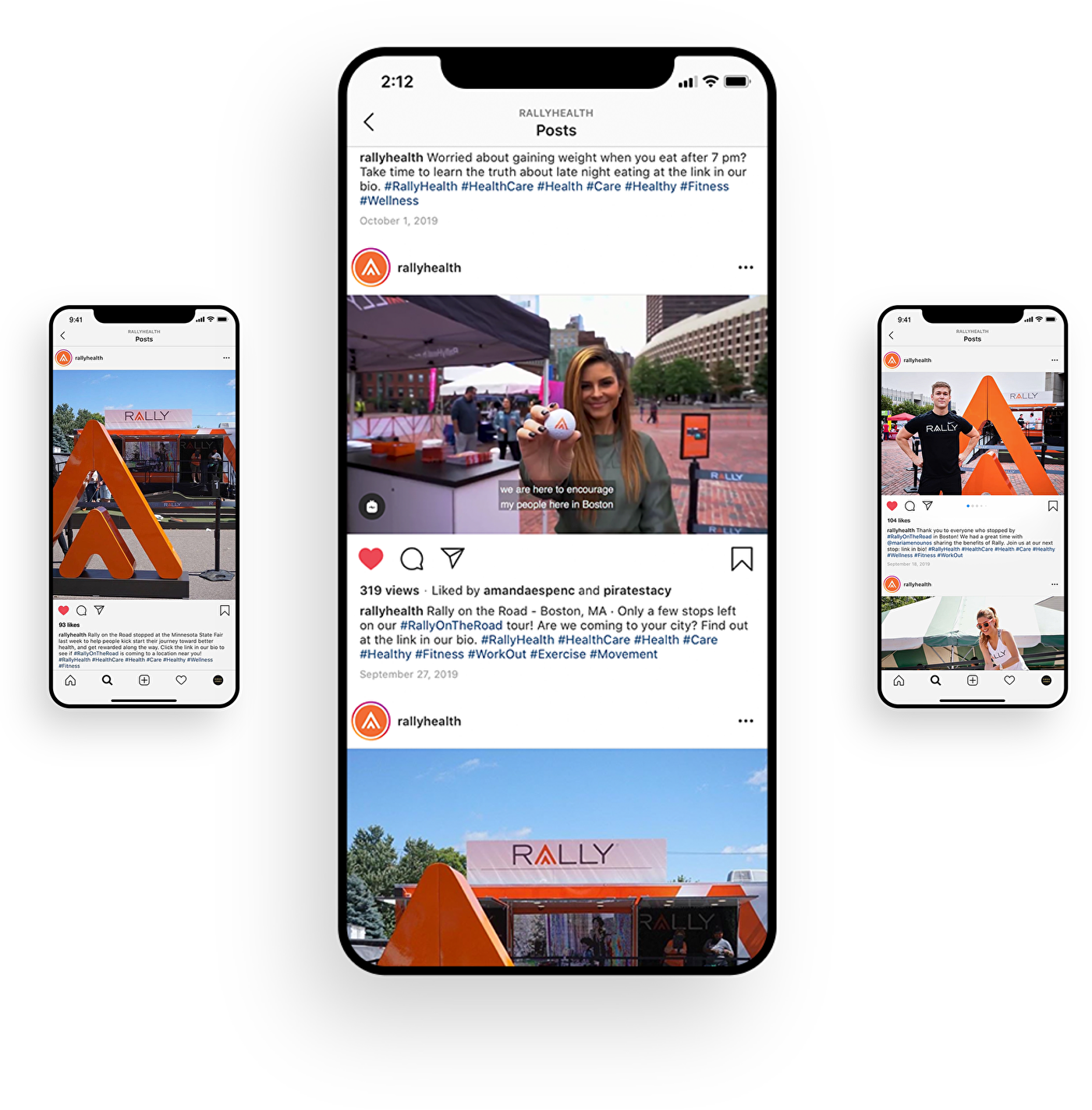 Taking Social on the Road
For Rally's 2019 tour, we turned their engagement up to an eleven by amping up their organic and paid social—generating excitement for their stops around the country. By setting the foundation from the platform we created the previous year, we were able to streamline and extend Rally's brand recognition. Owen Jones used geolocation targeted ads for the cities and communities Rally visited between August and October, collected timely content to share on Rally's social channels, and tapped brand ambassadors like Maria Menounos for big pushes at larger stops.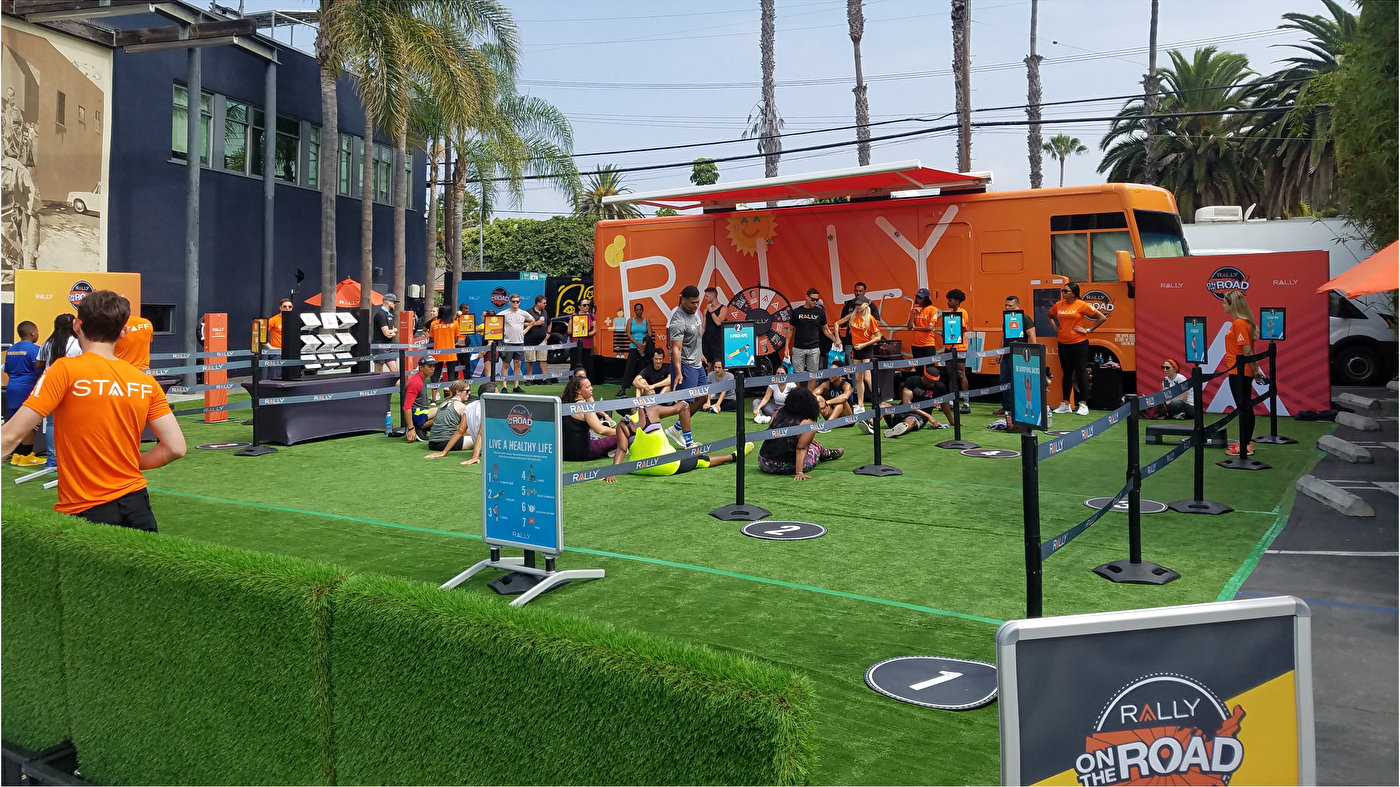 By establishing a hub for Rally's growing event series in 2018, and bringing attention to their tour, impressions for Rally on the Road's 2019 campaign ended up being 167% over Owen Jones' estimated target for paid social.