Cana
Limitless possibilities. Limited waste.
Strategy
Branding
Design
Copywriting
Video
Photography
Web Design
development
Cana is an industry-defining technology company on a mission to build a more sustainable future and found themselves with a very unique problem: How do you build a brand around a revolutionary new product in a category that doesn't exist yet? That's where Owen Jones comes in. Cana asked us to help develop their brand and product strategy, create a unique brand that showcased their tech and motivated engagement, concept and shoot a video for their product launch, and build a website to host it all and take reservations for their first product, Cana One.

After diving into Cana's existing market and audience research, we saw an opportunity to tell a bigger story, one that connects with a broader audience, about how Cana One — the world's first molecular beverage printer — reimagines the way the world produces and consumes. And, how it gives everyone the opportunity to choose a more sustainable, less destructive manufacturing model, so they can do their part to fight the climate crisis.
Sparking a revolution
To start, we developed a brand platform that positioned Cana at the forefront of a movement — not just to sell beverage printers, but to change the planet. By empowering people with a choice, Cana One enables personal accountability in a totally new way. It makes self-sufficiency actionable, limiting waste with limitless potential. The Cana brand would have to encompass all of this and strike a balance between building awareness and calling consumers to action. And, moving into the next round of development, there was one big question: What do we call this thing? Ultimately, the decision was simple… Cana One is the world's first molecular beverage printer.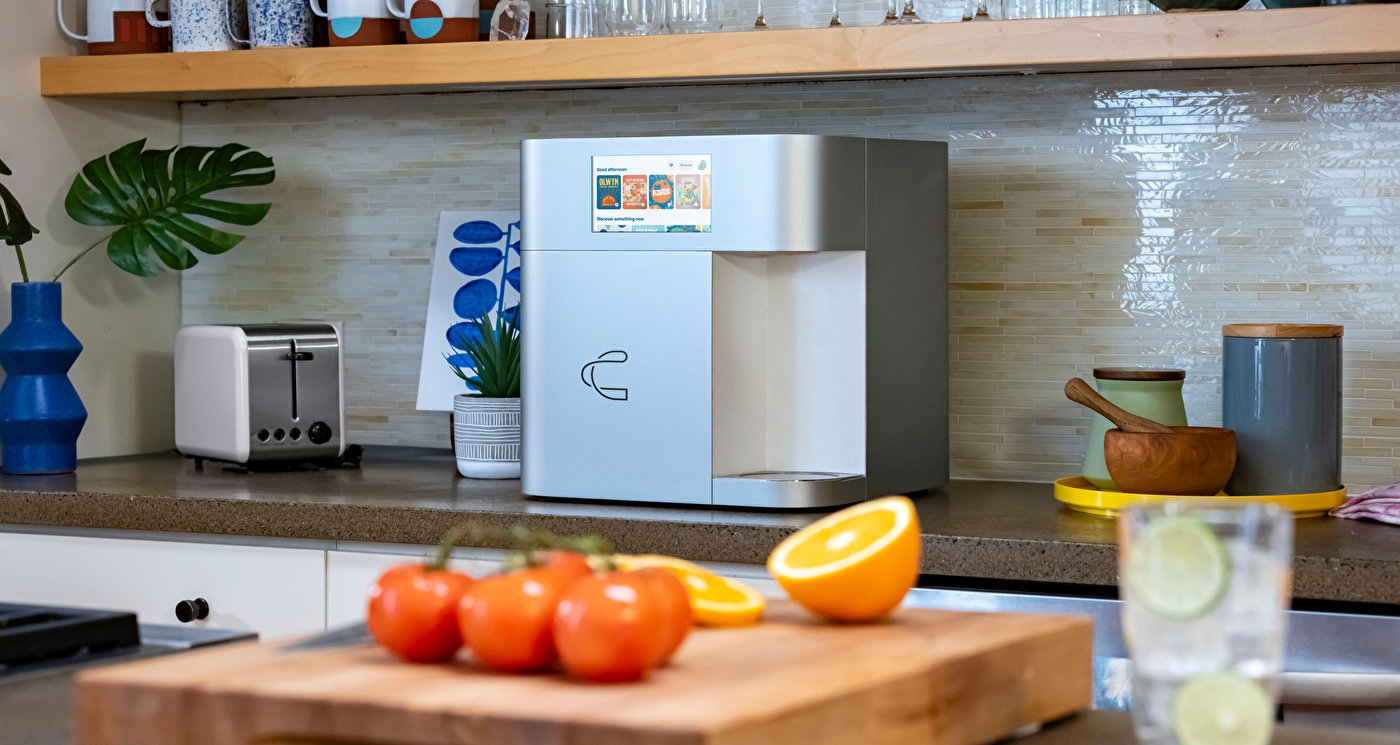 From there we crafted Cana's brand platform and got to work building their brand. Through a multi-round review process, we honed in on a visual identity and voice that amplified the futuristic, innovative thinking of their company, while humanizing their tech — casting the device as the hub of the home. By showcasing Cana One as anything but a typical kitchen appliance, we were able to highlight its ability to mix great drinks, but also shine a spotlight on its sustainability potential.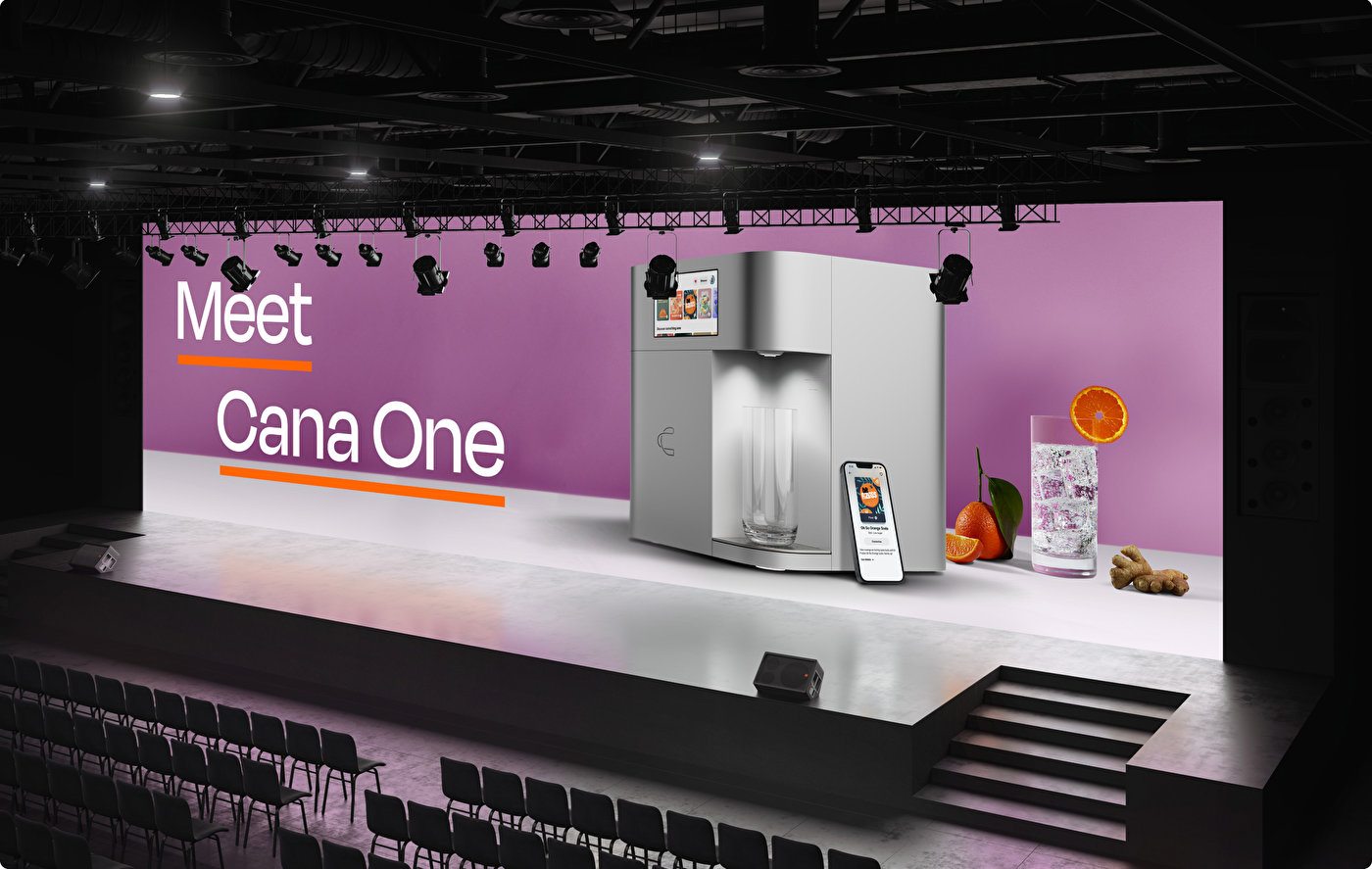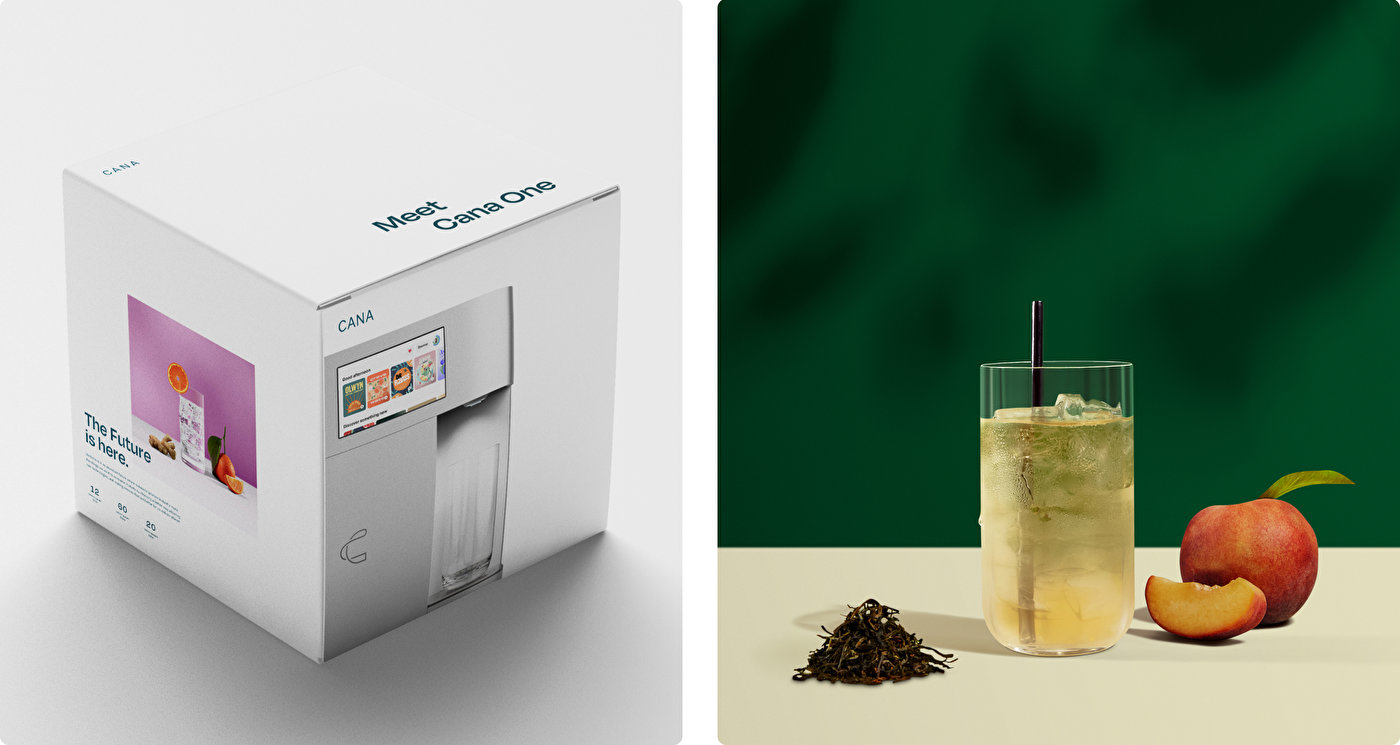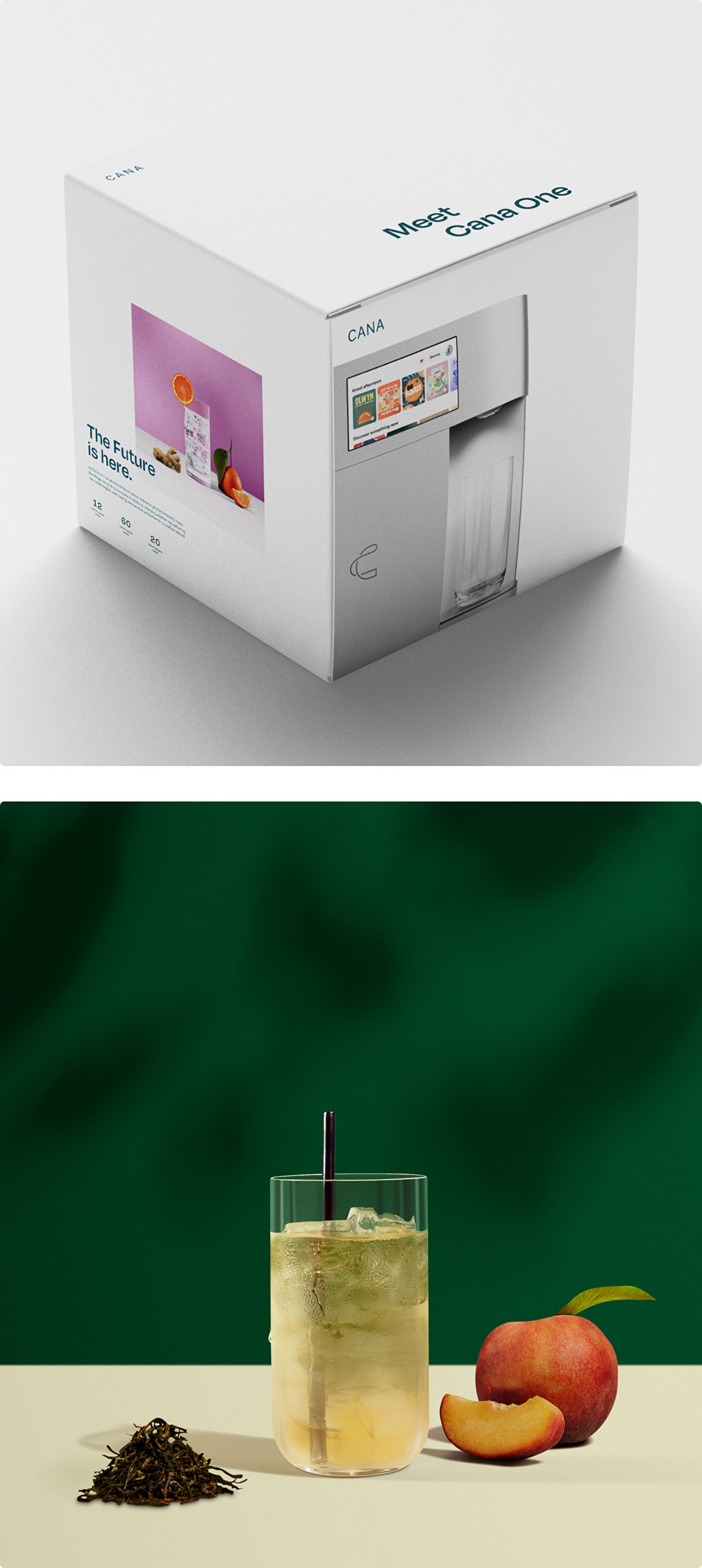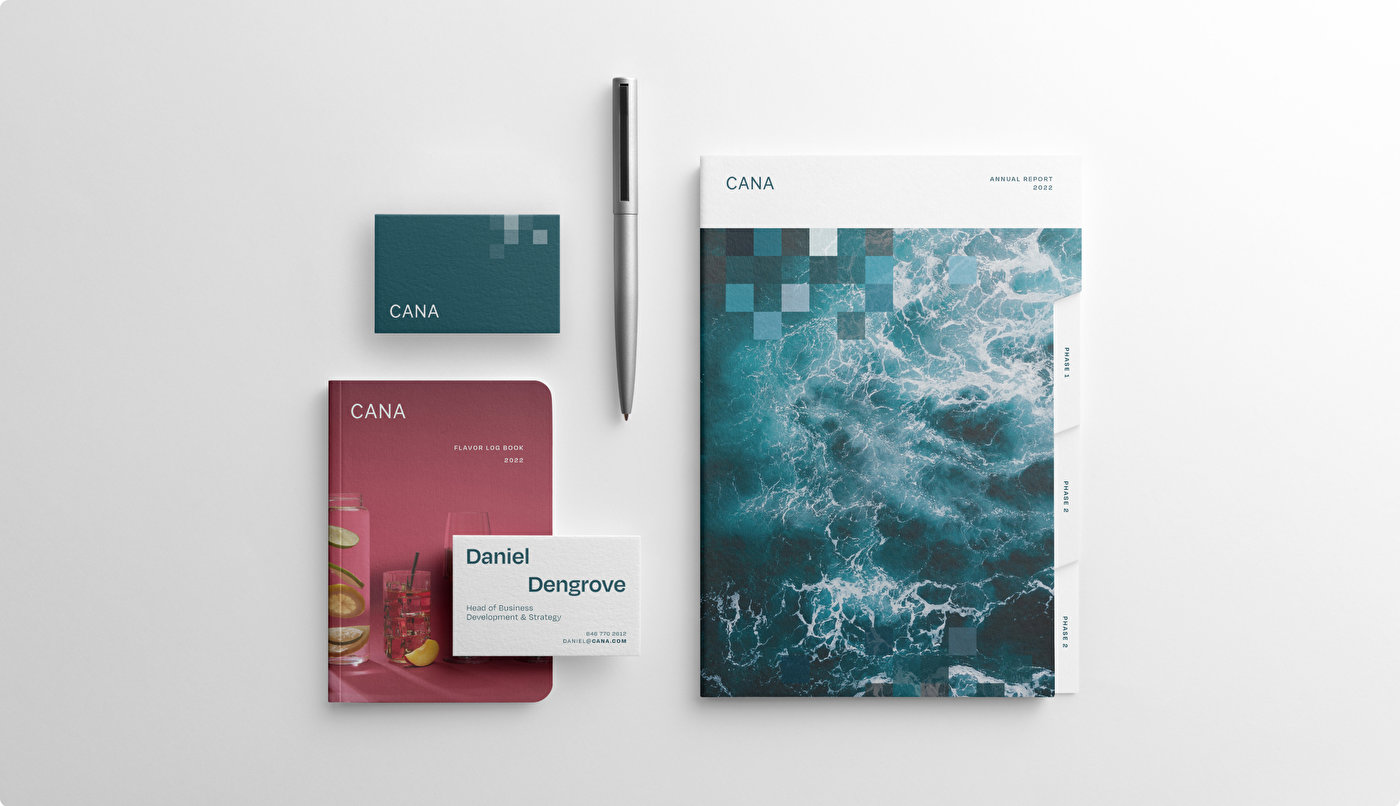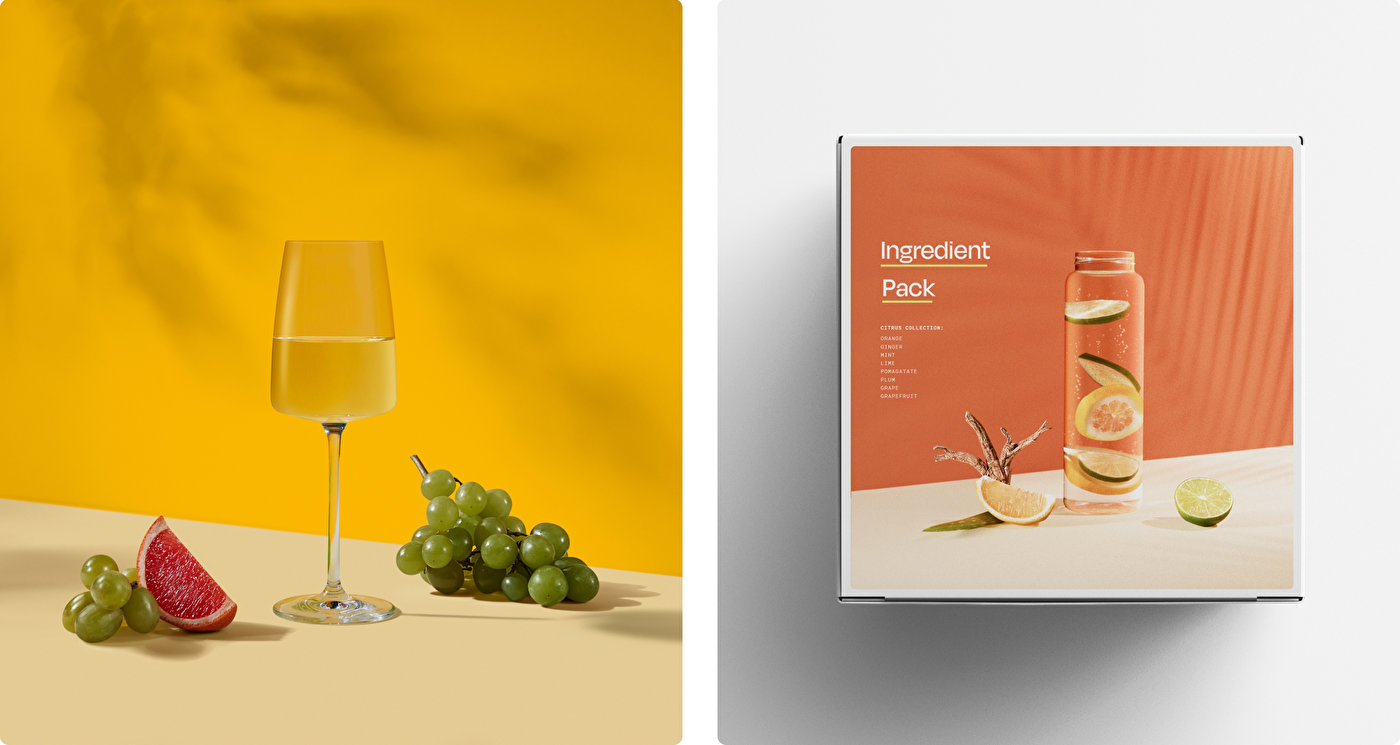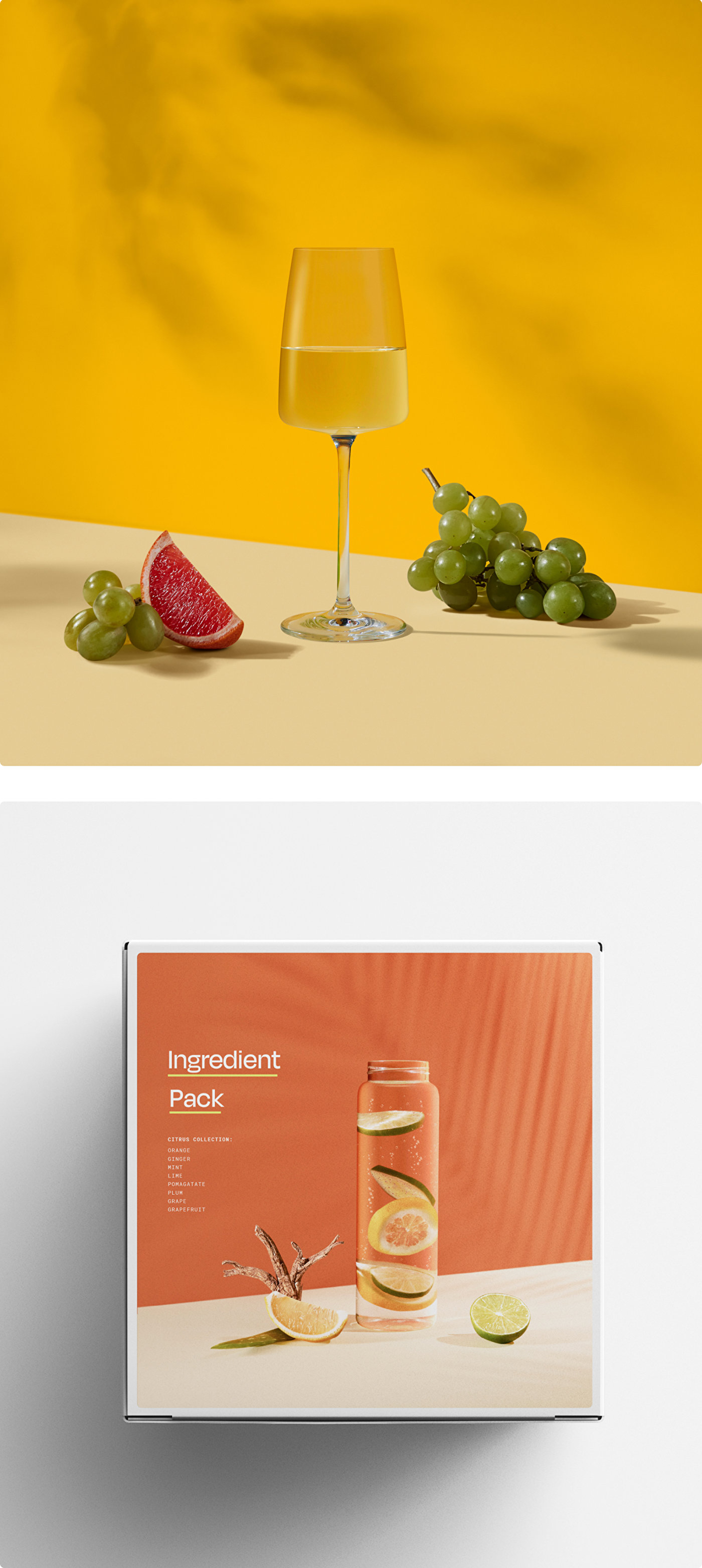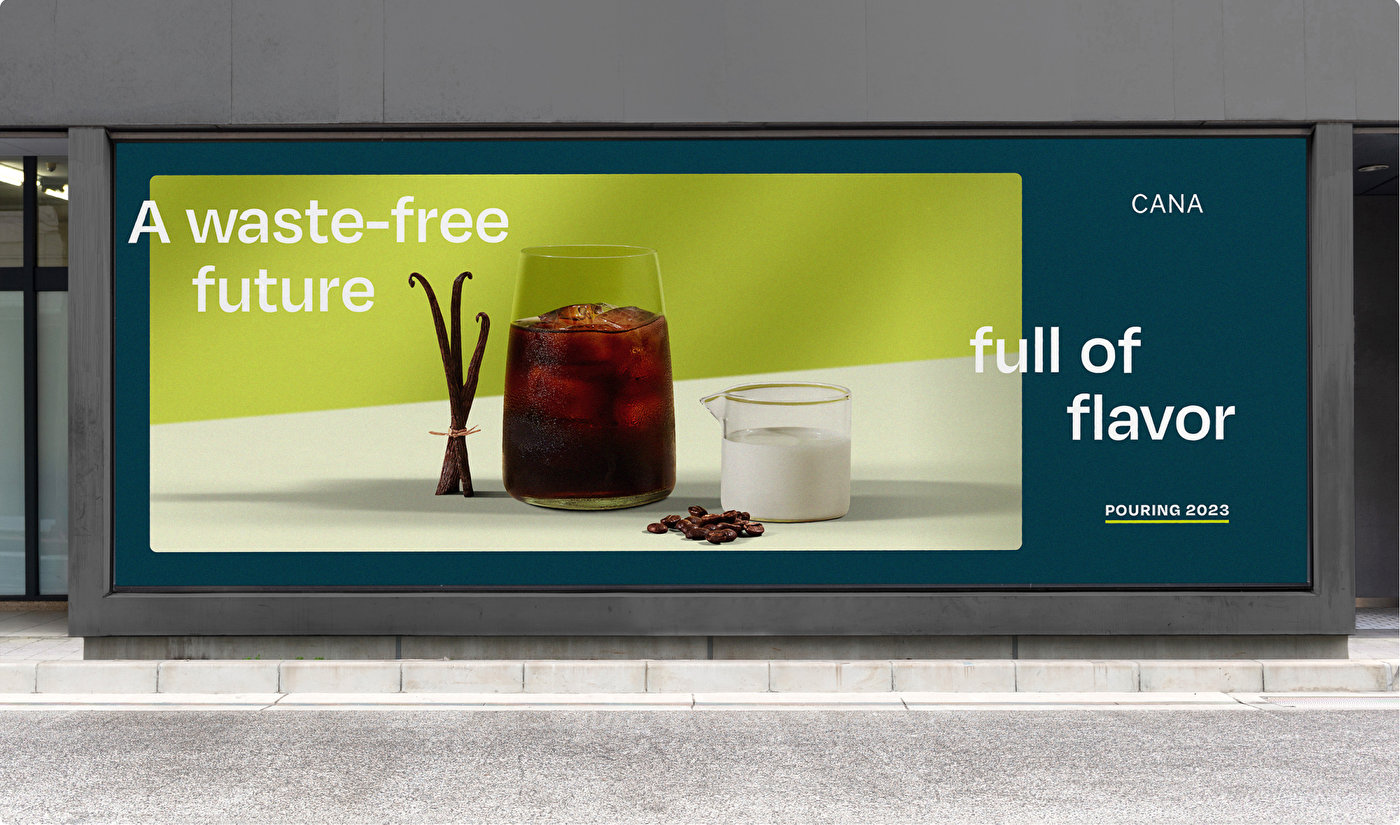 Bringing the future to life
With a brand in place, we went to work conceptualizing the Cana One launch video. After a few rounds of review, we lined up our production crew, nailed down our script, and began scouting locations for a 3-day shoot. Covid protocol presented its challenges, but we successfully pulled it off. The end result was a dynamic, exciting launch video that introduces Cana's revolutionary device to the masses.
Since delicious looking drinks are in fact the end product, we wanted to highlight all the types of drinks the Cana One makes in an enticing way. Our content team developed art direction that showcased the vibrancy, color, and range of the Cana One with luscious drink photography.
Around the same time, we began development of their company website. Cana wanted something unique, that drummed up excitement for their mission and product. Leveraging the creative executions of their new brand and launch video, we created a website that told Cana's larger story while focusing on their ground-breaking technology and maximizing Cana One's appeal to their target consumers.

Determined to make an impact.
After months of work across various workstreams, Cana had a new brand identity, launch video, and website to help them reach their audience and get consumers excited about the possibilities Cana One creates. In March of 2022, www.Cana.com went live and started taking order reservations.