The Oregon Community Foundation
Making a lasting impact
Campaign
Film & Video
Print
The Oregon Community Foundation provides donors with powerful ways to focus their giving. Yet, without clear, distinct messaging the full capability of the foundation had the potential to go untapped—and unnoticed by potential donors.

Our research showed what our gut told us; giving comes down to empathy. People are often ruled by their hearts, not their heads. Our goal was to bridge the gap of empathy, keep it simple, and make it about people. We created a foundational concept called "Make Your Mark," which was executed through a series of full-page print pieces. Anchored around the idea of a central, identifiable figure, we paired the visuals with copy that targeted two specific demographics: potential donors and financial advisors.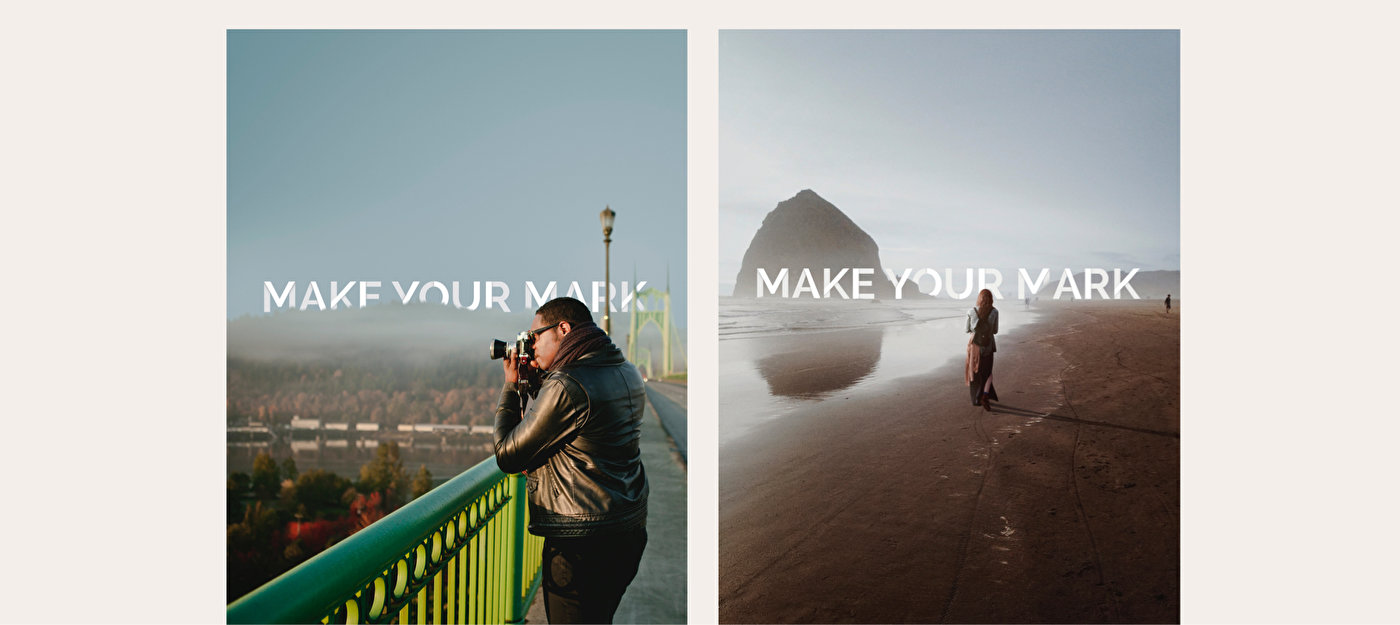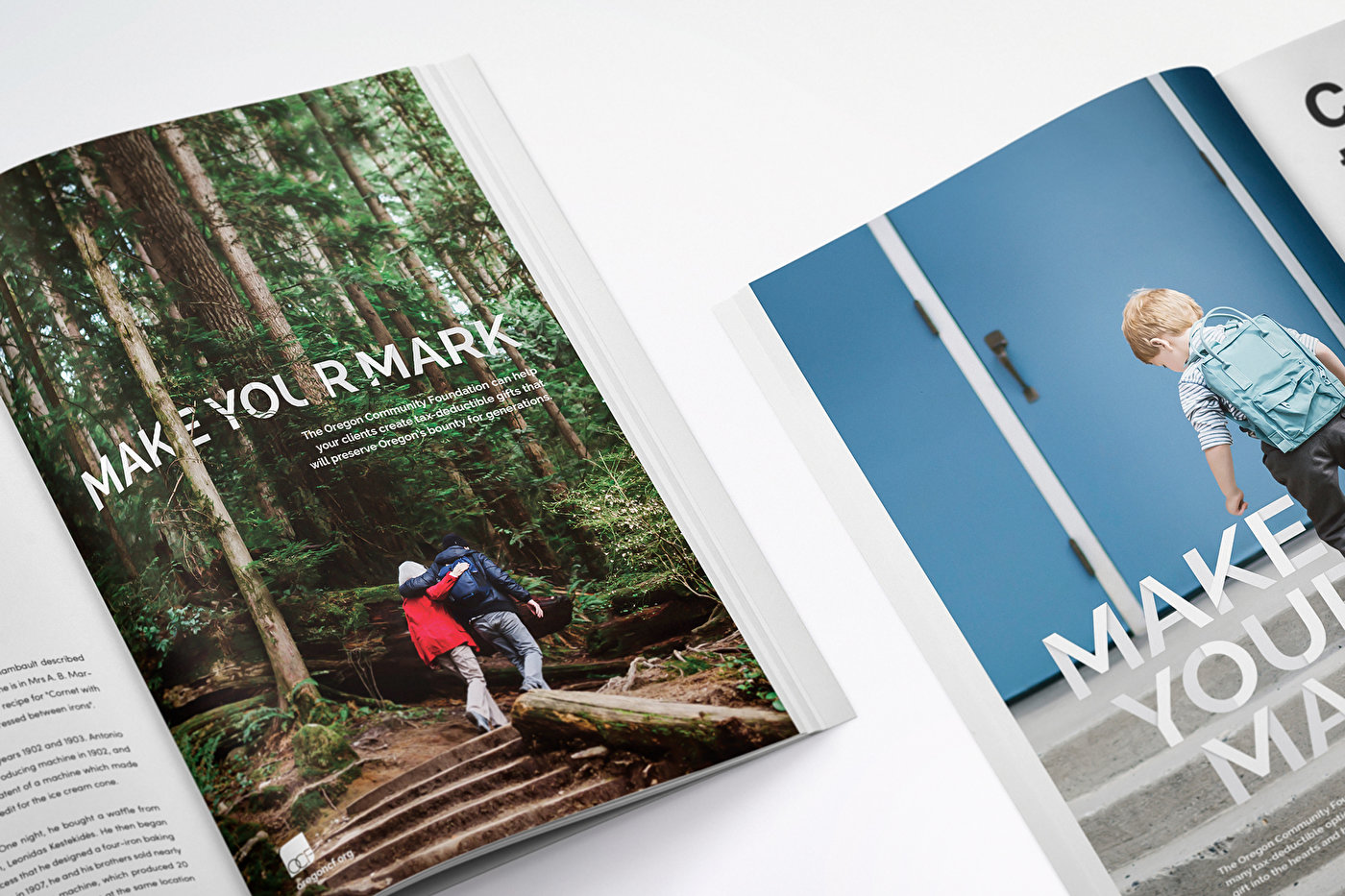 Several months after the print campaign, Owen Jones was recruited to concept and film a short :15 TV spot along similar lines. The result was a tweak on the message, showing the way small, seemingly disconnected pieces can impact the bigger picture.