Baum Revision
Making things happen in St. Johns
Brand Naming
Branding
Environmental
Photography
We jumped at the opportunity to help the Baum Realty Group rebrand one of their properties. In fact, it was just the type of creative challenge we love; working with great people on something right in our backyard—a historic building in the St. Johns neighborhood of Portland currently housing an eclectic mix of makers. What started as a renaming exercise turned into a new logo, refresh of the brand voice, and a signage system to help navigate the maze-like halls. We wanted everything to feel as quirky and interesting as the building and tenants themselves.

Keeping it Real
With a brand voice focused on authenticity and an earnestly quirky vibe, we created a logo to reflect that. The result was a clean, custom wordmark with a secondary option that was interchangeable with the different wings of the building, creating both flexibility and clarity.


What's in a Name?
Well, in this case, a dash of history and more than a little bit of hard work. After conducting tenant interviews and researching the building—which used to be an old wool mill—we were struck how both the tenants and the building were so ingrained in the neighborhood. We wanted the name to reflect that identity as well as show the tenants' hard working, creative mindsets. After dozens of attempts, "Workshop St. Johns" fit the bill. Our brand voice was written to capture the essence of this inclusive group of like-minded individuals who follow their passions, intent on creating a community they believe in.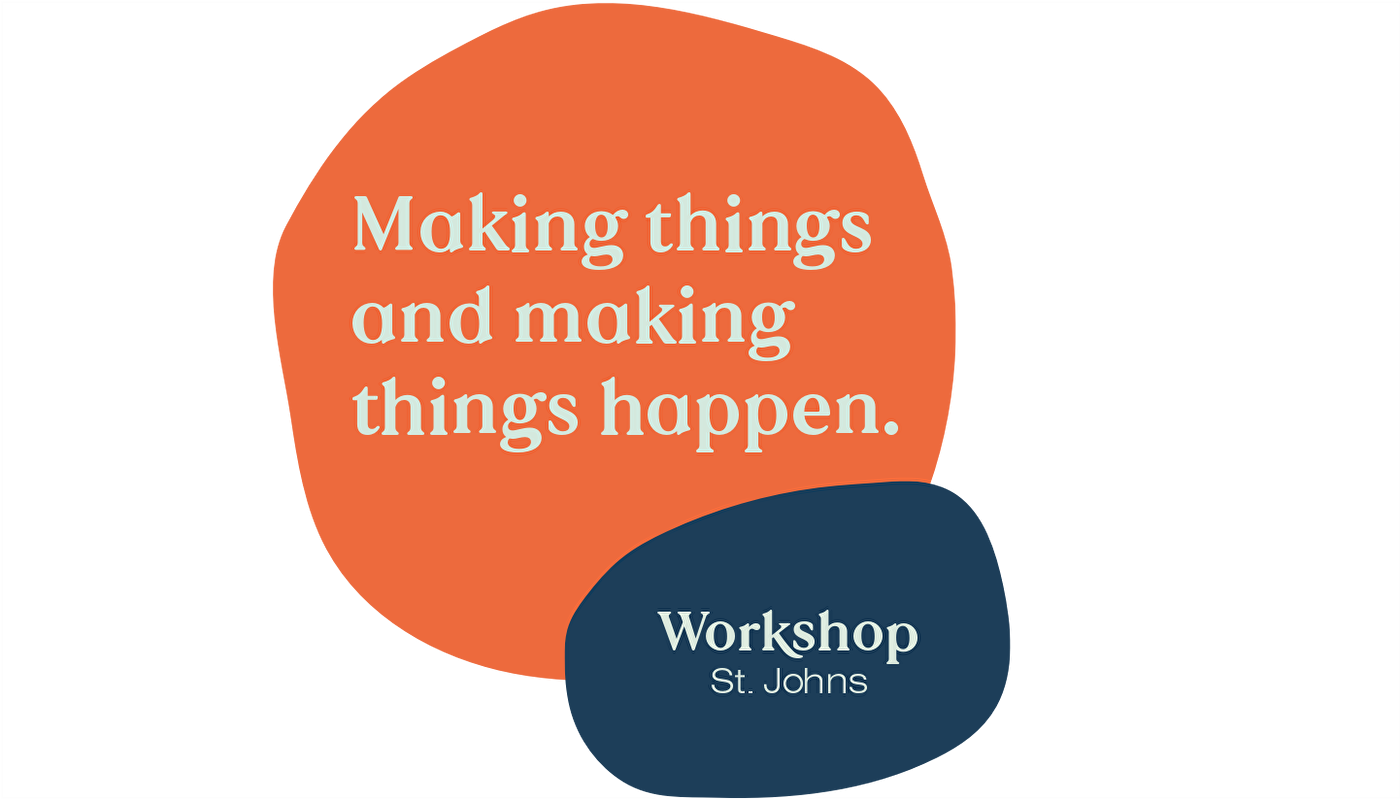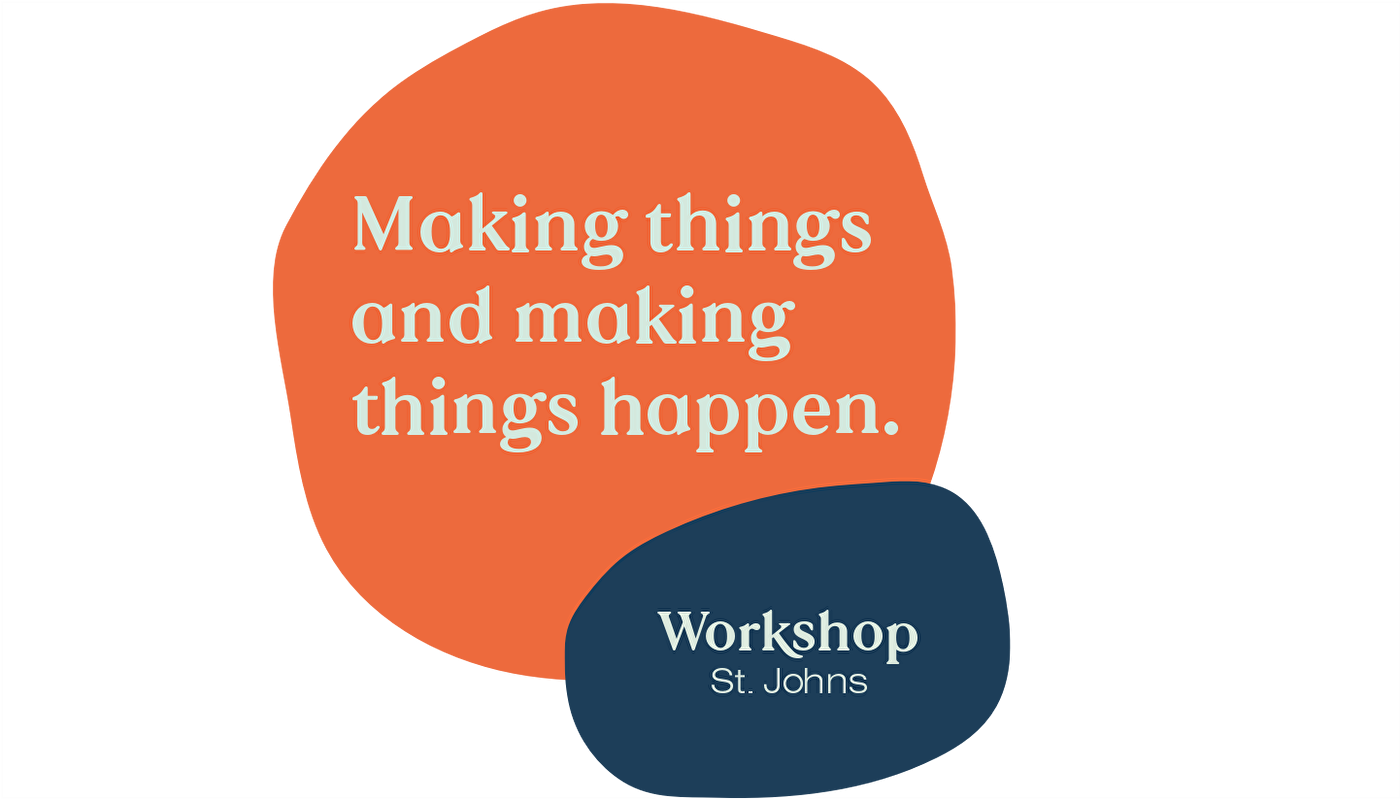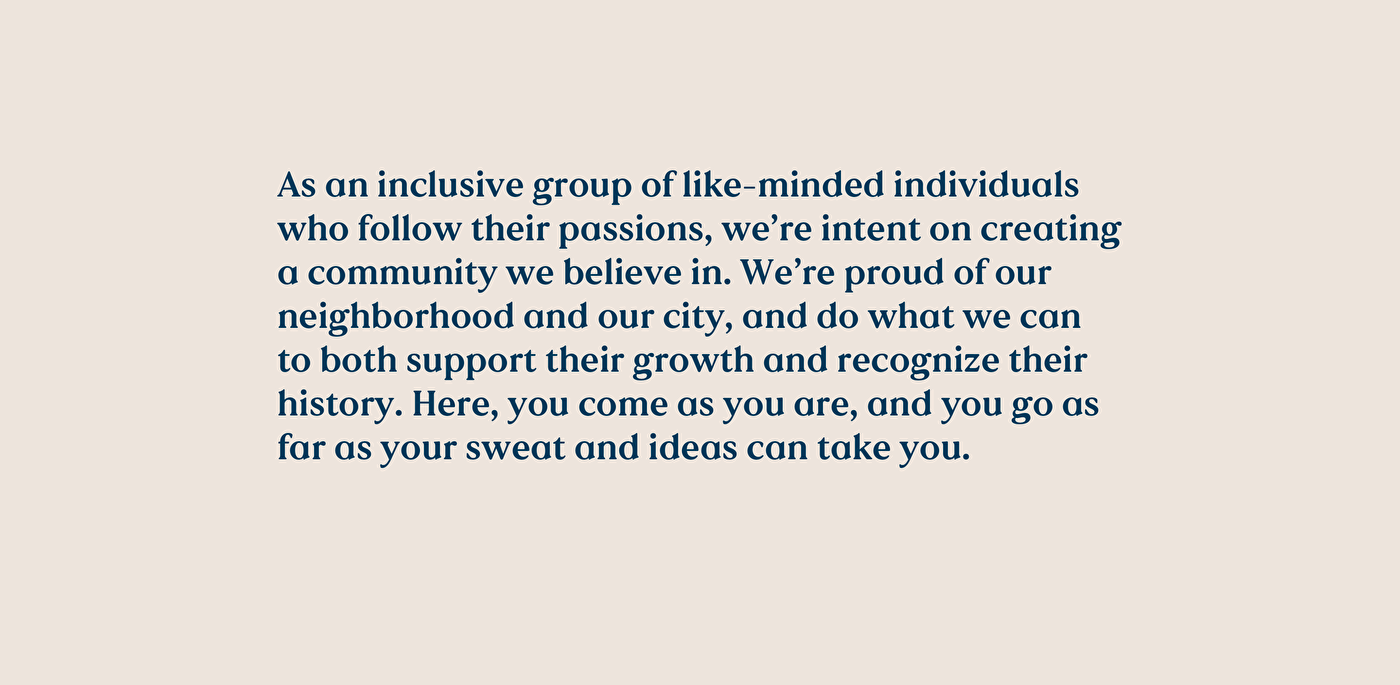 Finding Our Way
This is a big building, with multiple wings, and could be confused for a bit of a maze if you weren't familiar with it. To solve this, we created a signage system that uses color to call out the separate wings as well as natural materials that denote the shared community spaces. As a visual language, we kept going back to the idea of "earnestly quirky" and ensured the signage reflected that aesthetic, while still being clean and modern.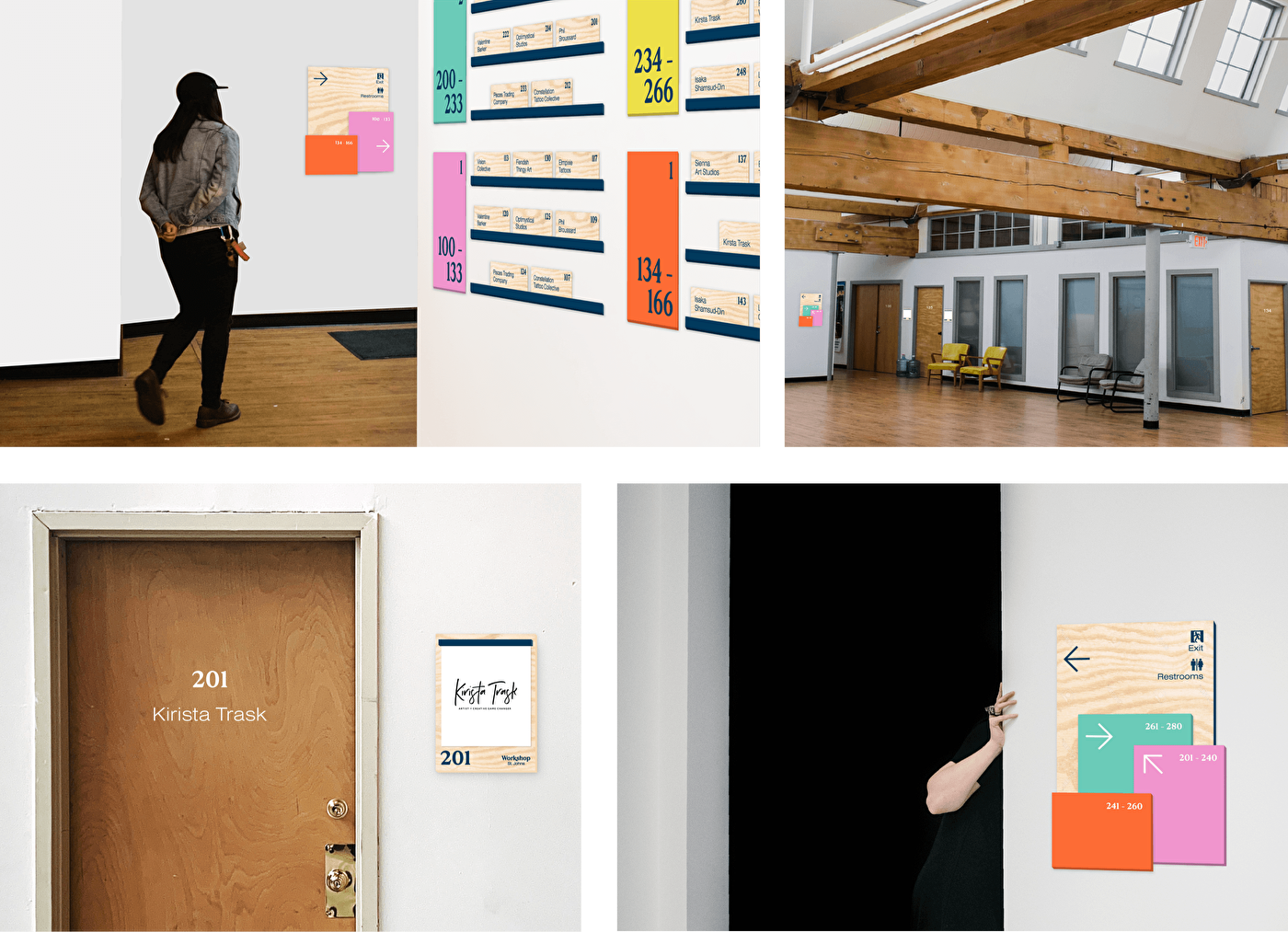 Part of our goal was to highlight some of the tenants and their endeavors on the website. We met with several of the tenants, photographing them in their spaces as they worked, with the aim of an organic feel and natural lighting. We took both headshots and environmental portraits of the makers as they worked their respective crafts.