Willamette Valley Wine
Rebranding, renaming, re-everything-ing
Branding
Campaign
Film & Video
Illustration
Print
Add up nine counties, over a dozen varietals, more than 530 wineries and 715 vineyards. What do you get? A winemaking region that's often referred to as "quaint" or "DIY." That misconception is just one reason that the Willamette Valley Wineries Association came to us for help with a new approach to their brand. We were on board faster than you can say Estate Grown Grand Cuvée.

What started as a logo project turned into a renaming project, a rebranding project, and a whole lot more.
Logo Design
Google "wine logo" and you'll begin to understand the depth of our challenge. While great ones do exist, many retread the same ground over and over again. The natural inclination was to go in a fresh direction—but we didn't want to erase any visible connection to the wine world. We created a logomark that echoed the geometry of the vineyards in a broken circular container featuring a figurative thumbprint pattern, which related to the personal touch of each individual winemaker. The wordmark reflected these inspirations and was built with flexibility for sub-brands, event names, and more. On the naming front, we replaced "Wineries Association" with plain-old "Wine." (Because try saying "Wineries Association" after a few glasses of pinot.)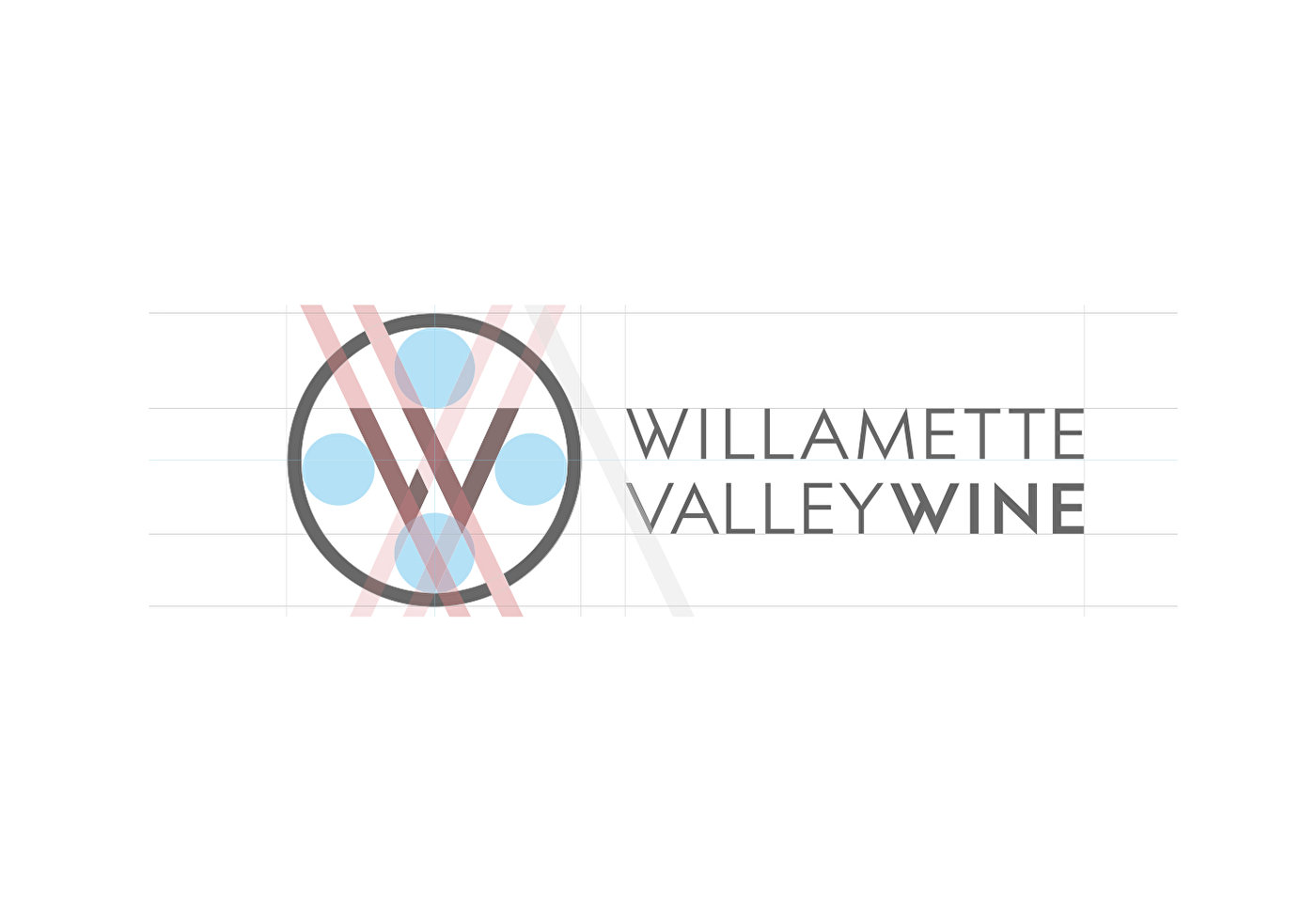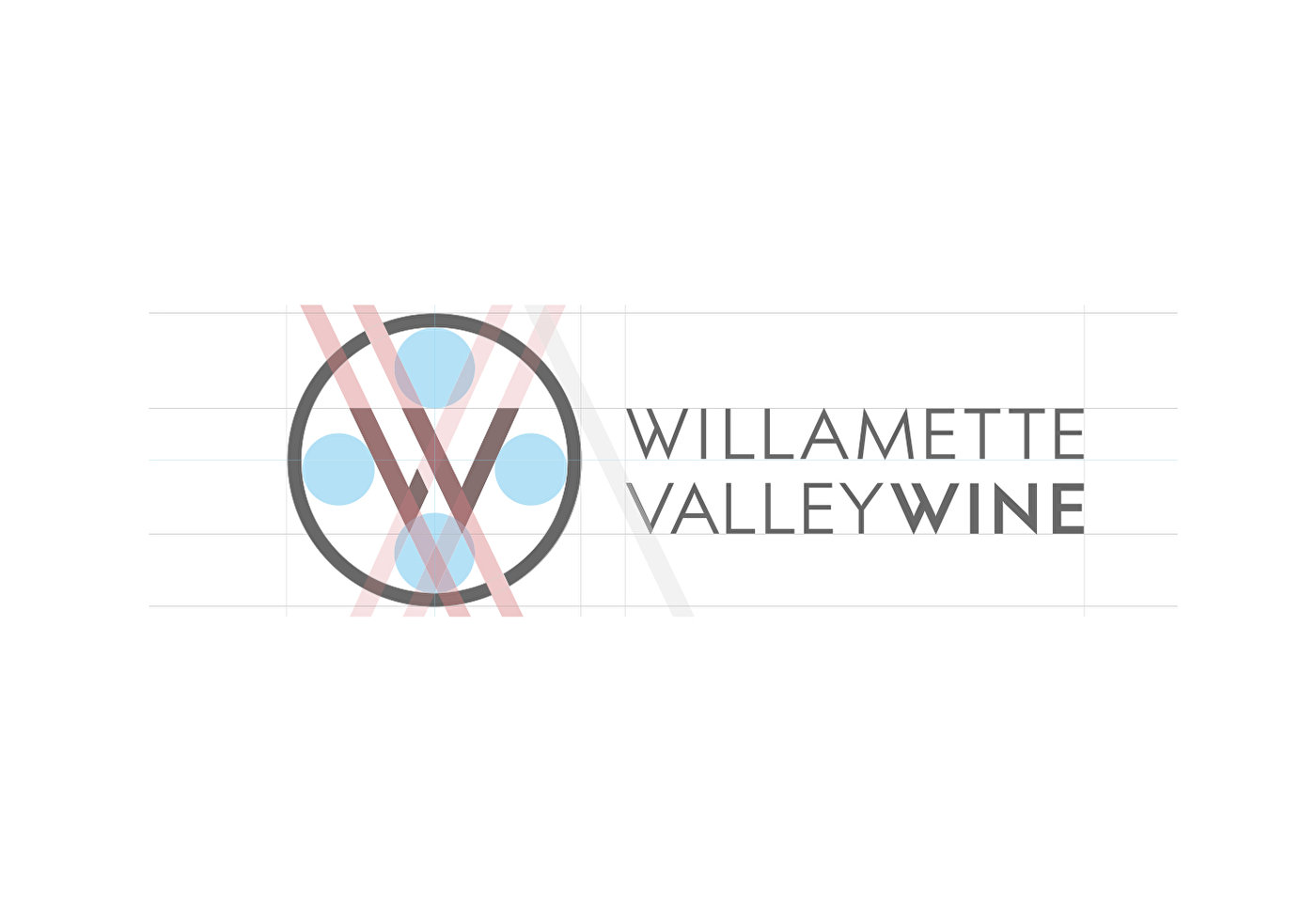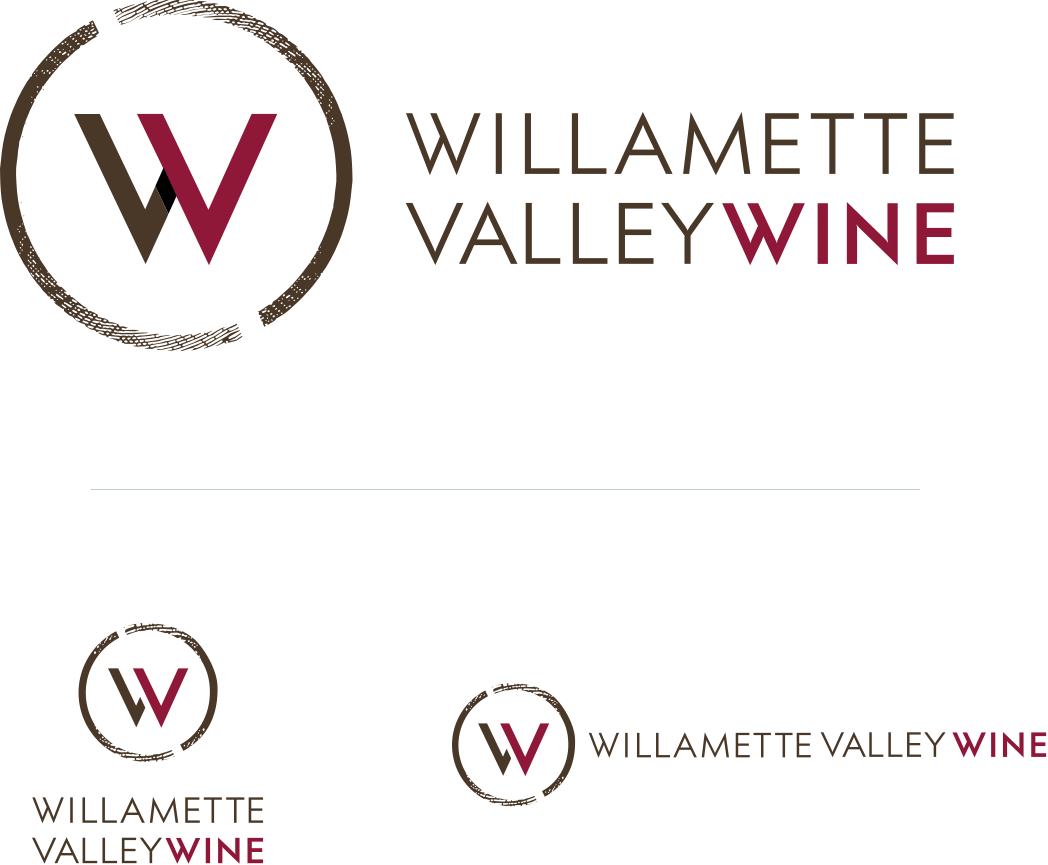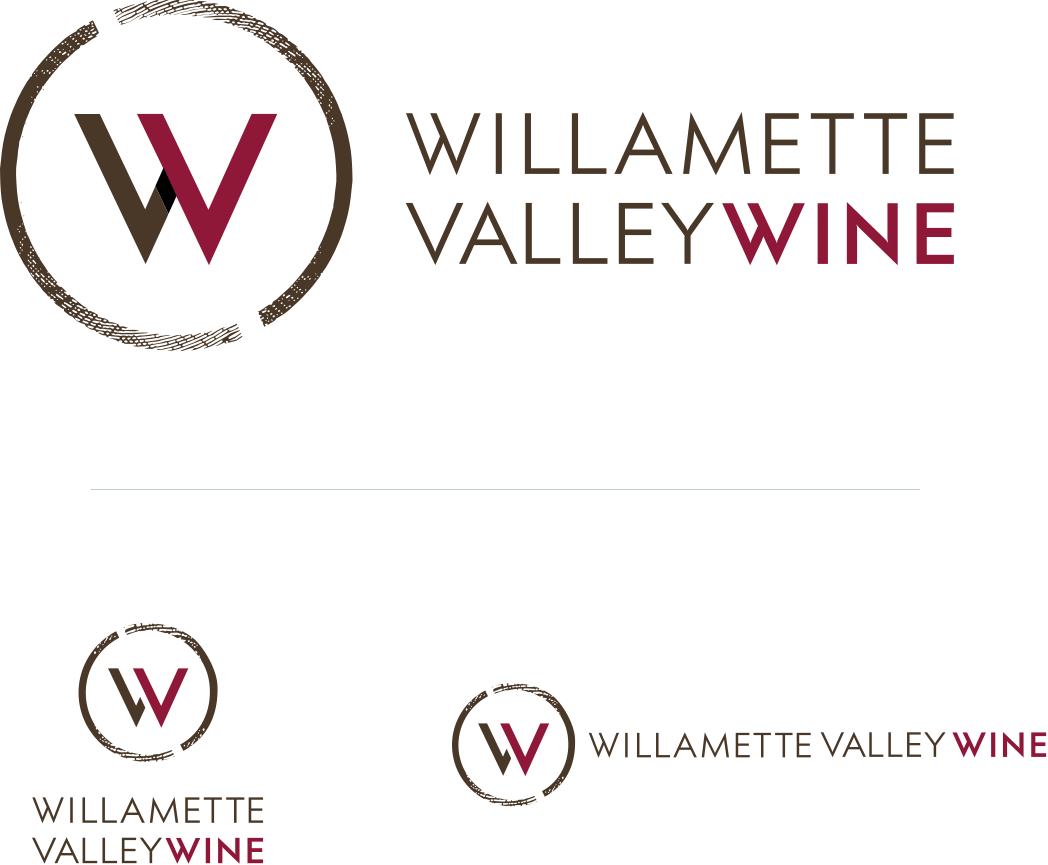 Brand Elements
The balance of the visual identity was accomplished by employing simple geometric shapes as brand signposts, developing a distinctive art direction for photography, and creating hand-drawn illustrations of vineyard flora. We also created a traveling roadshow, pairing the Willamette Valley's unique wines with artists, creators, and makers in mid-sized cities around the country. Not bad for a few bootstrappin' wine lovers south of Portland.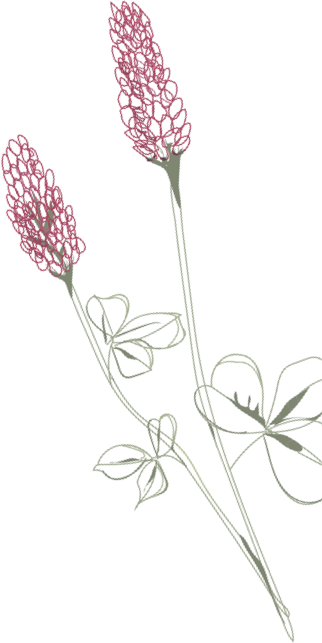 Crimson Clover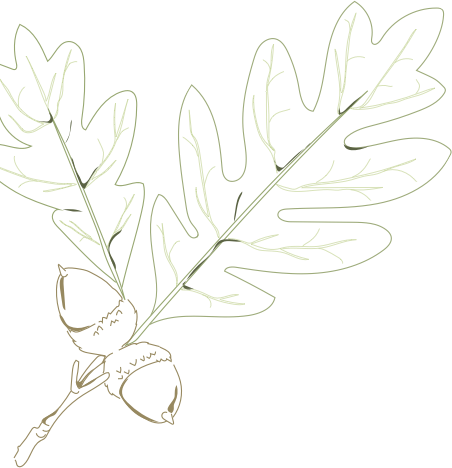 White Oak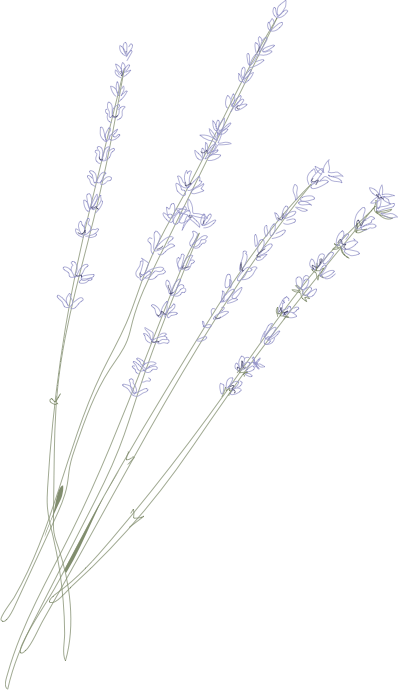 Lavender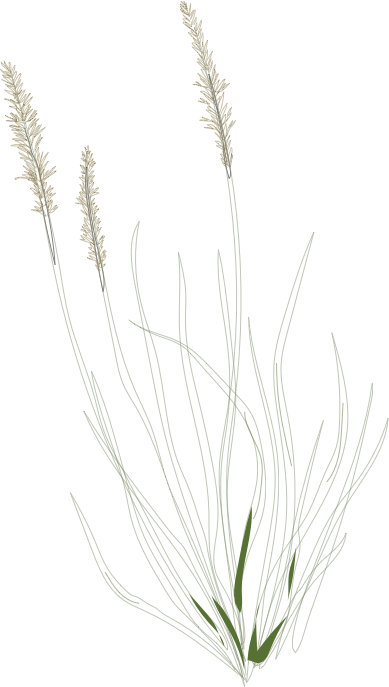 Prairie Junegrass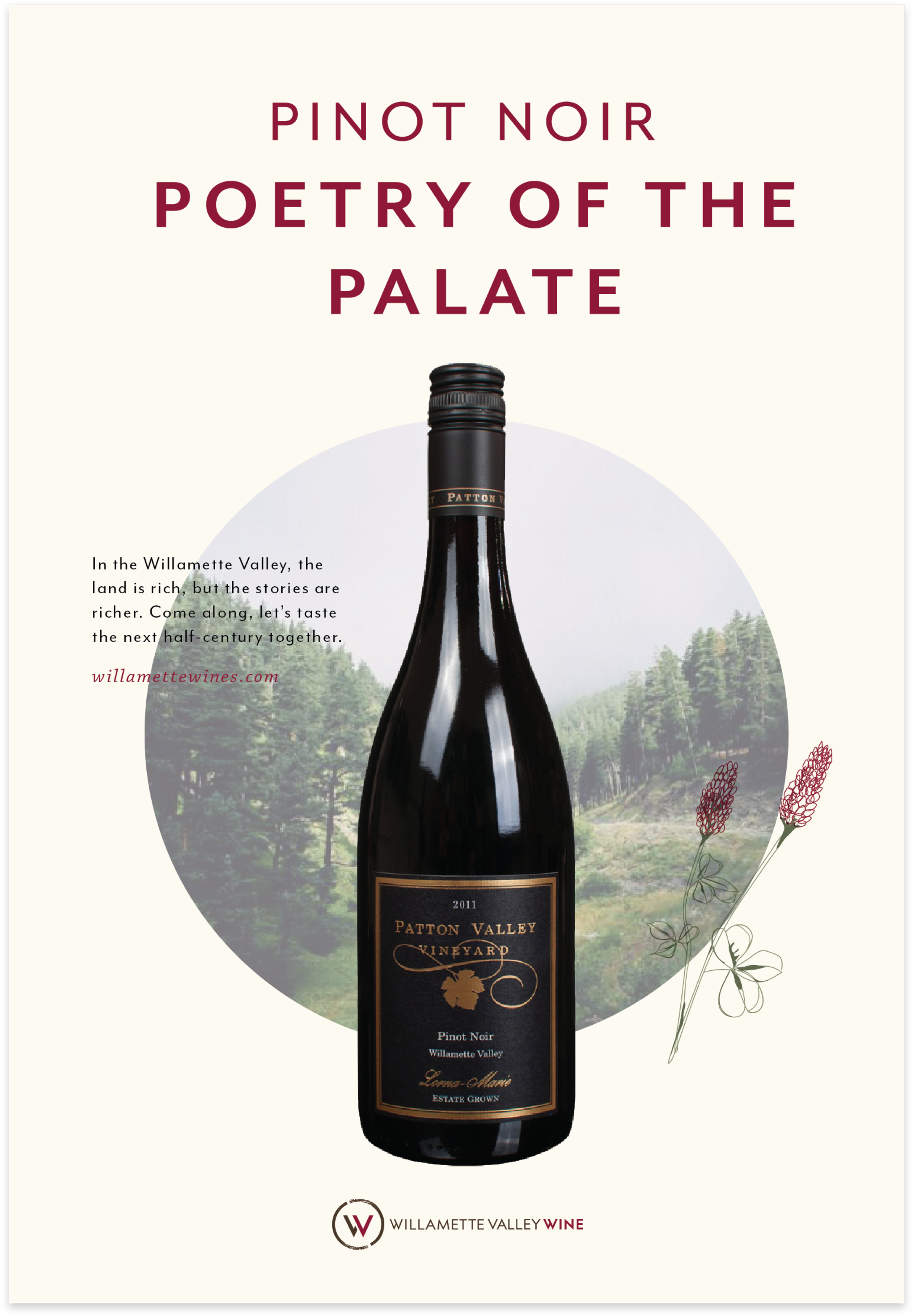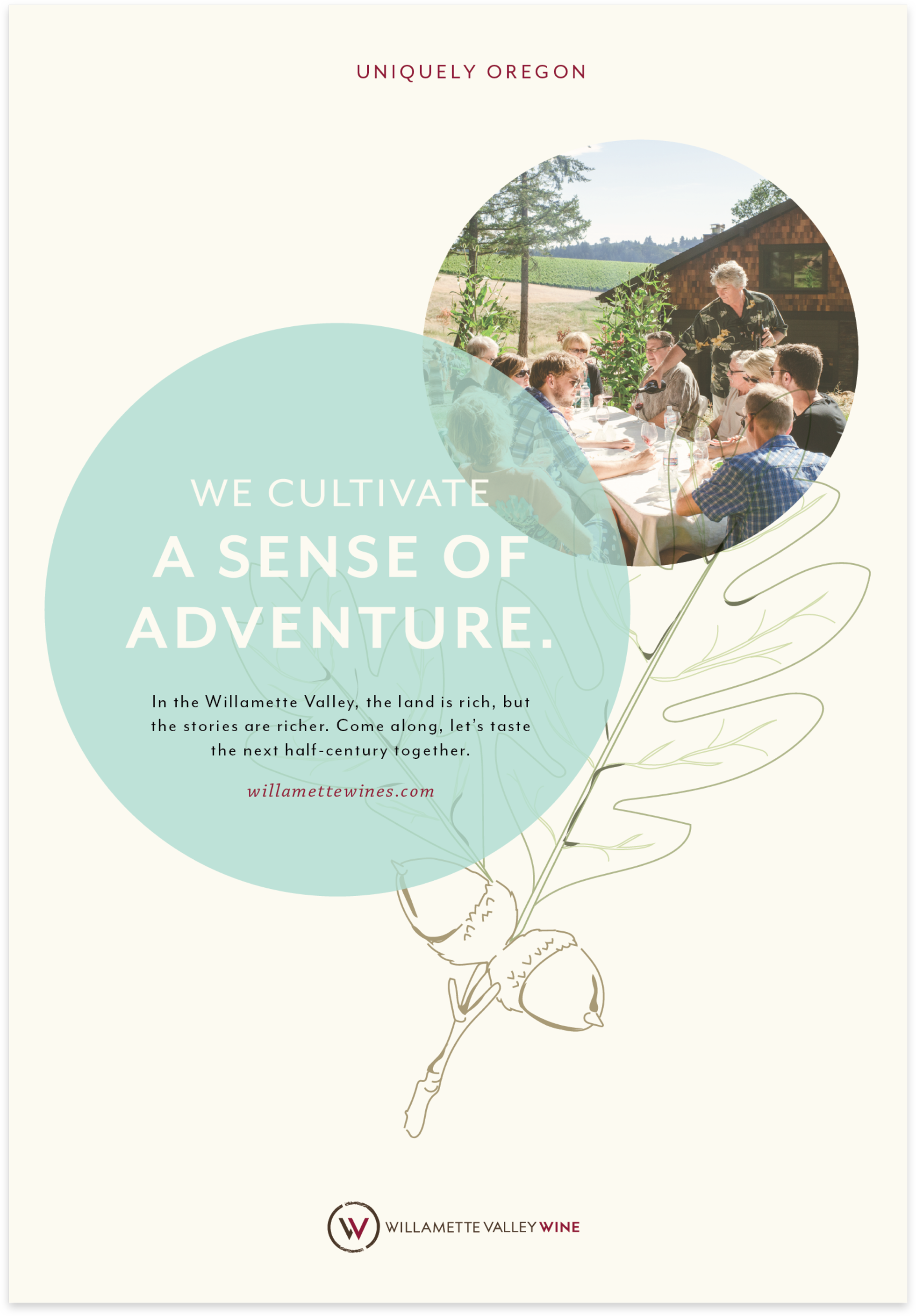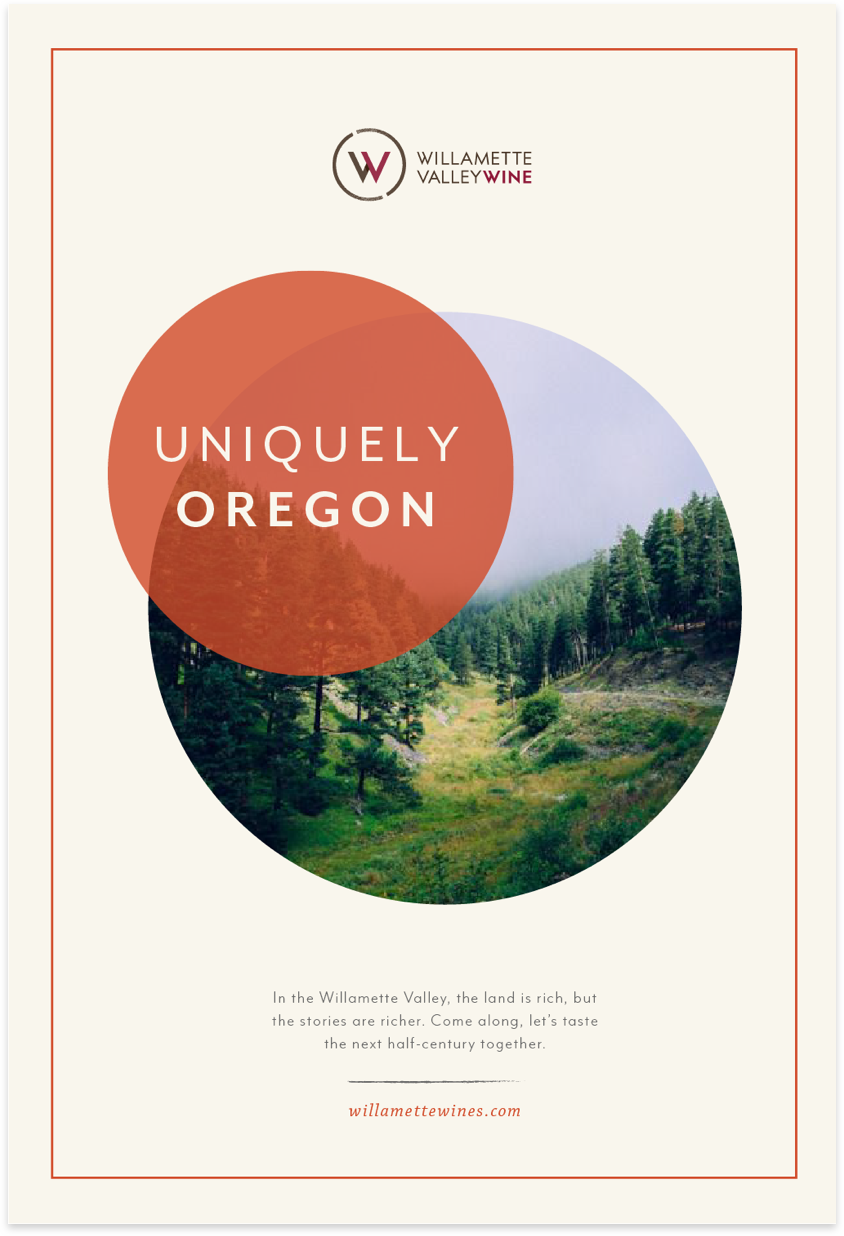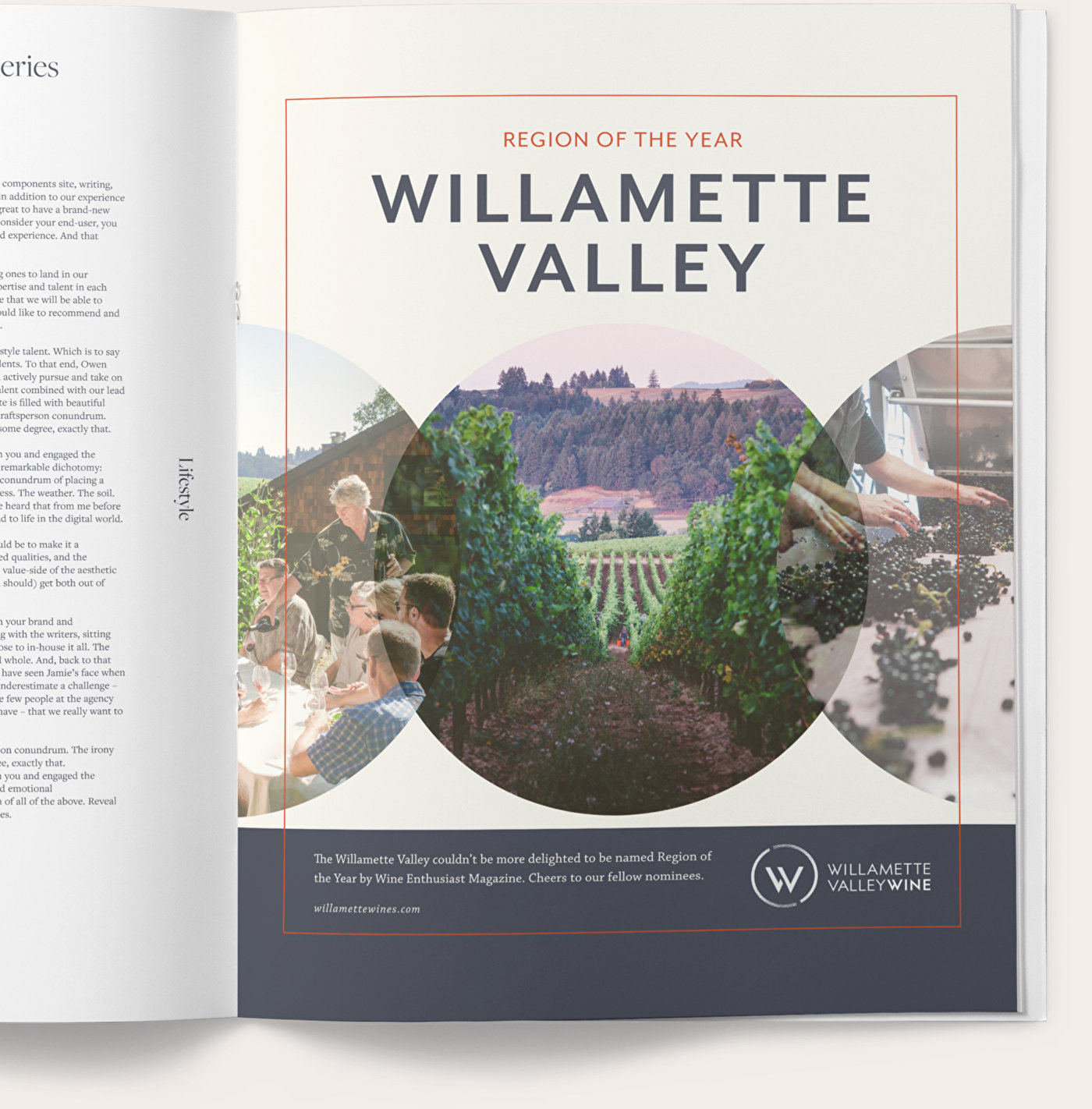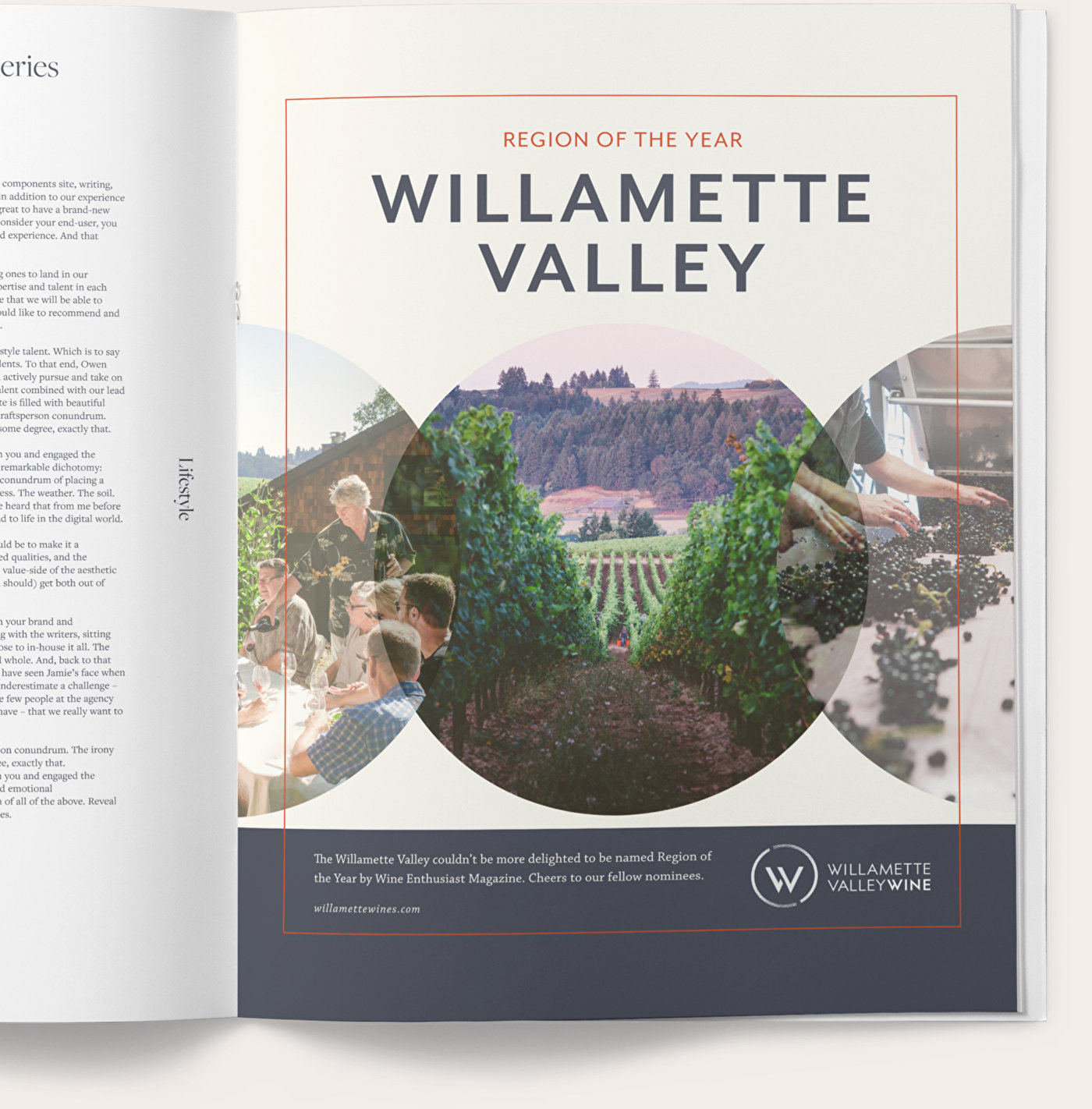 Wine Region of the Year
In celebration of winning the illustrious Wine Region of the Year award, Willamette Valley wanted to do something special. The idea was to film a short documentary that would not only highlight the honor of the award, but tell the story of how a few brave pioneers and reckless dreamers brought the fickle, robust grapes of pinot noir to a breathtaking Oregon valley. Staying true to the roots of our previous brand work, Owen Jones captured their narrative, their scenic grounds, and their process in an editorial, yet intimate roll-up-your-sleeves kind of style. The effect was something honest—a group of hard workers on the frontier of winemaking, cultivating their heritage by the vine.