The Life Story
Elevating survivors' voices
Brand Strategy
Creative Concepting
Design
Web Development
Since its very beginning, The NoVo Foundation has worked to foster a transformation from a world of domination and exploitation to one of collaboration and partnership. To educate people about the realities of commercial sexual exploitation, NoVo planned to create a tool that would elevate the voices of survivors and highlight steps toward change in 13 pivotal moments. In partnership with Brew Advisors, Dean and Donohoe, and Vermilion Films, we concepted, built, designed, and developed a website that would become The Life Story. In 2019, our work was nominated for two Webby awards for Features & Design and Best User Experience.


Website Design
The Life Story: Moments of Change shines a light on the realities of women in the sex trade, elevates their voices and experiences and highlights opportunity for change—for all girls and all women—at different moments throughout a lifetime

To reflect this reality, we created a navigation with a cyclical design. Every band in this circle represents a survivor's trajectory, each one unique as it winds in and out of the moments they experienced.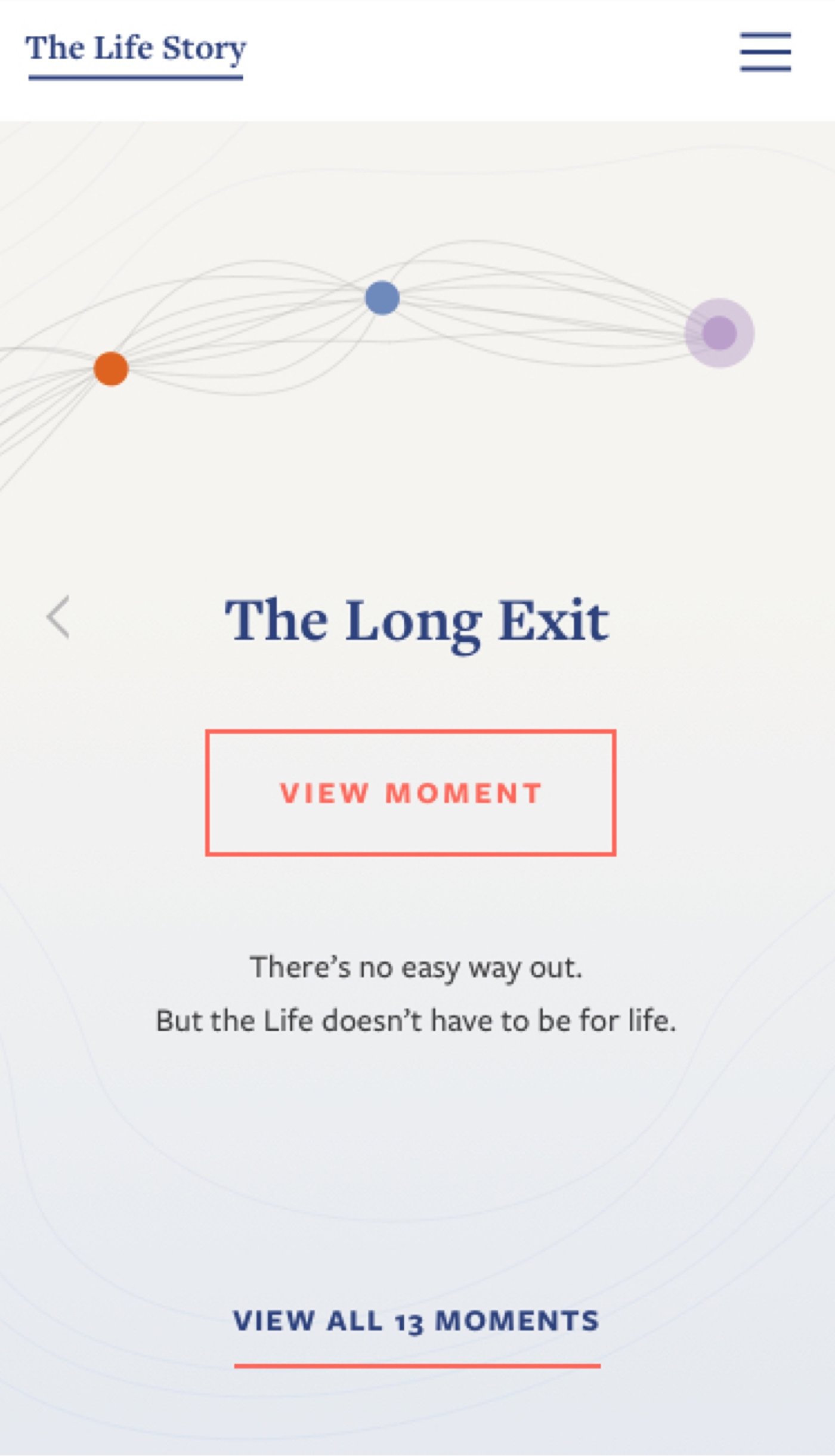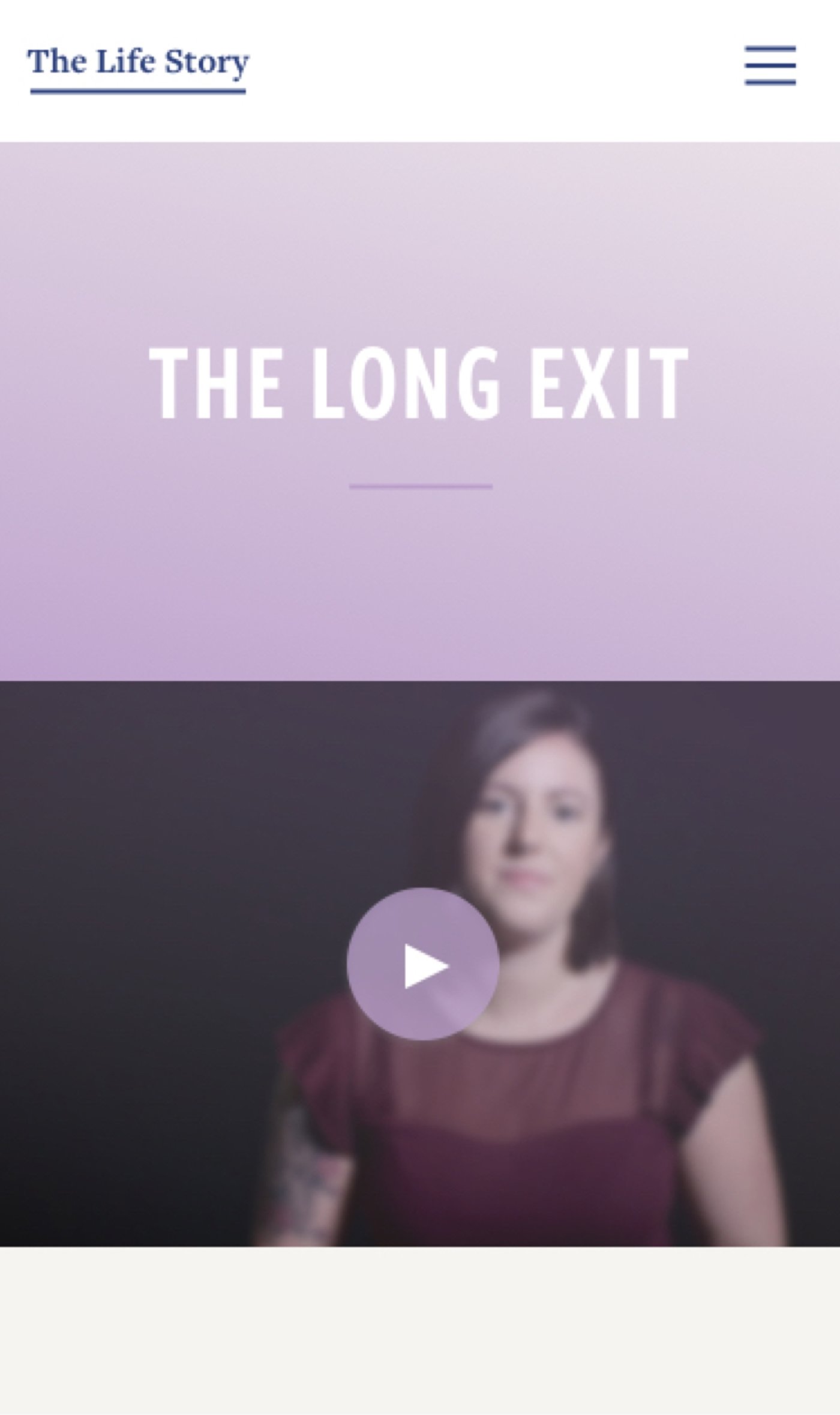 While The Life Story is driven by the experiences of women in the sex trade, statistics were integral to supporting the videos and educational content. We brought these statistics to life by illustrating them in a way that would call the viewer's attention while adding to the broader message.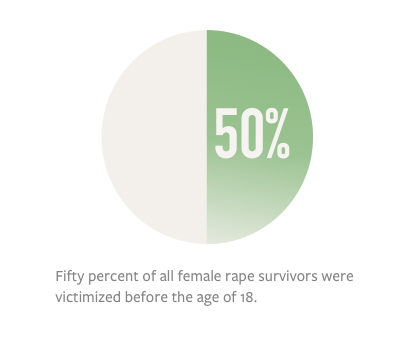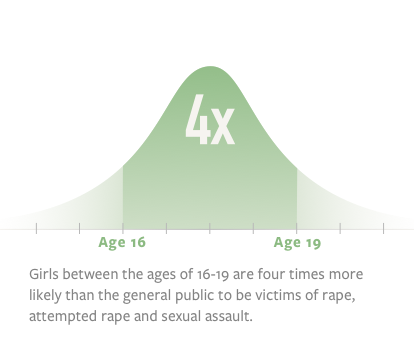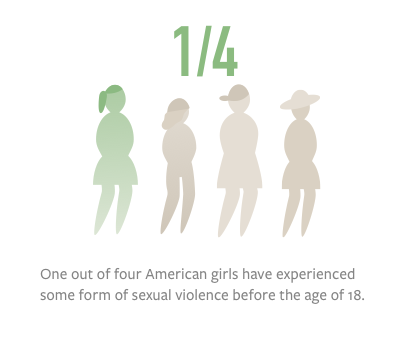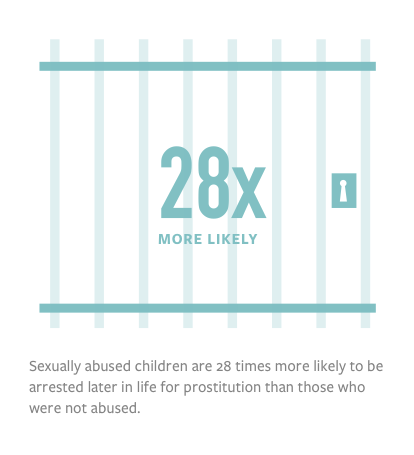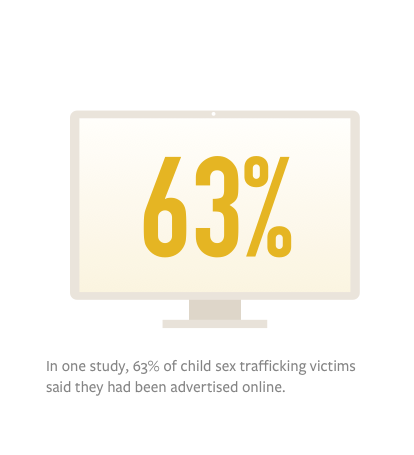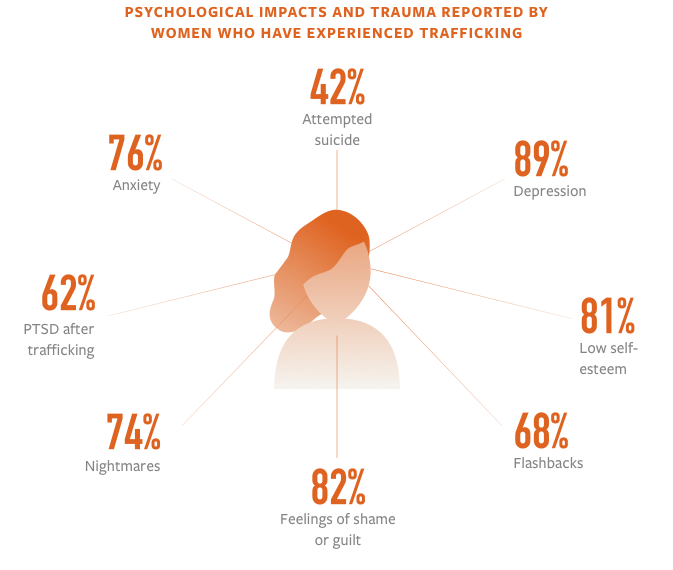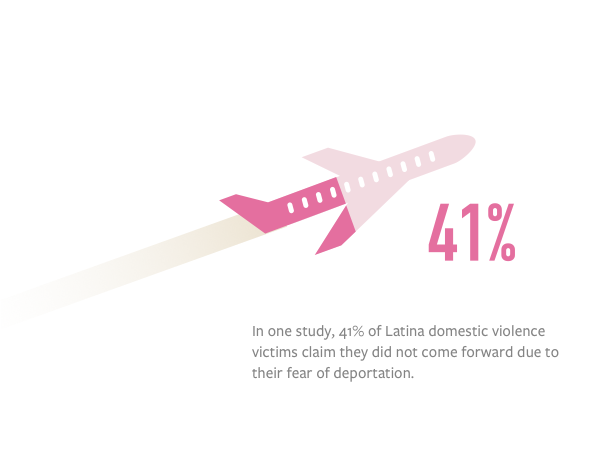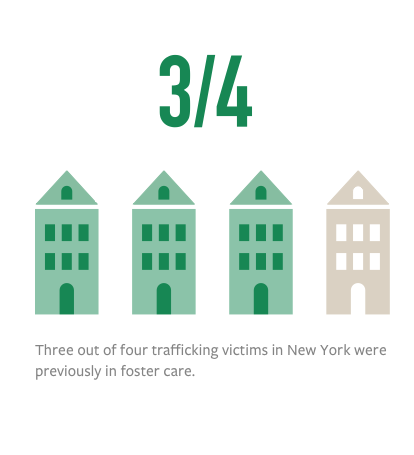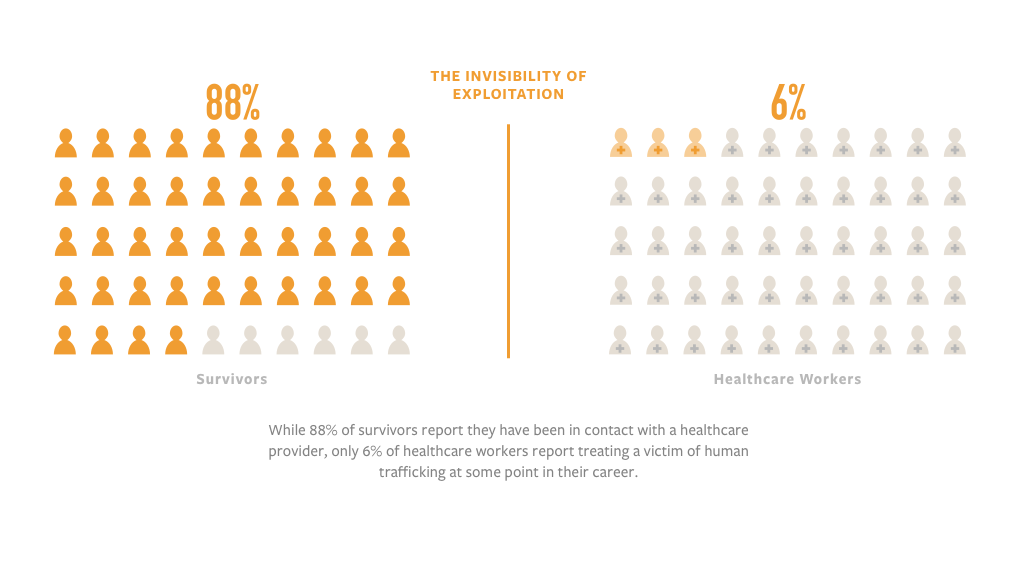 The final product was a site built with compassion and dedication. It had the emotional intelligence and educational value to be shared in a variety of spaces including presentations, classrooms, and social media. We were proud to work with these survivors, to share their stories, illustrate pivotal moments and the connections between them, and define steps toward change.