Taste Washington
Best with Good Company
Brand Strategy
Brand Identity
Messaging
Campaign
The state of Washington is the second-largest producer of wine in the country, and Taste Washington celebrates everything the incredible wine region has to offer. With a changing audience, the brand needed a refresh to go along with it. Owen Jones worked with Taste Washington to create a more welcoming, exploratory, and food-inclusive approach to the brand and their work.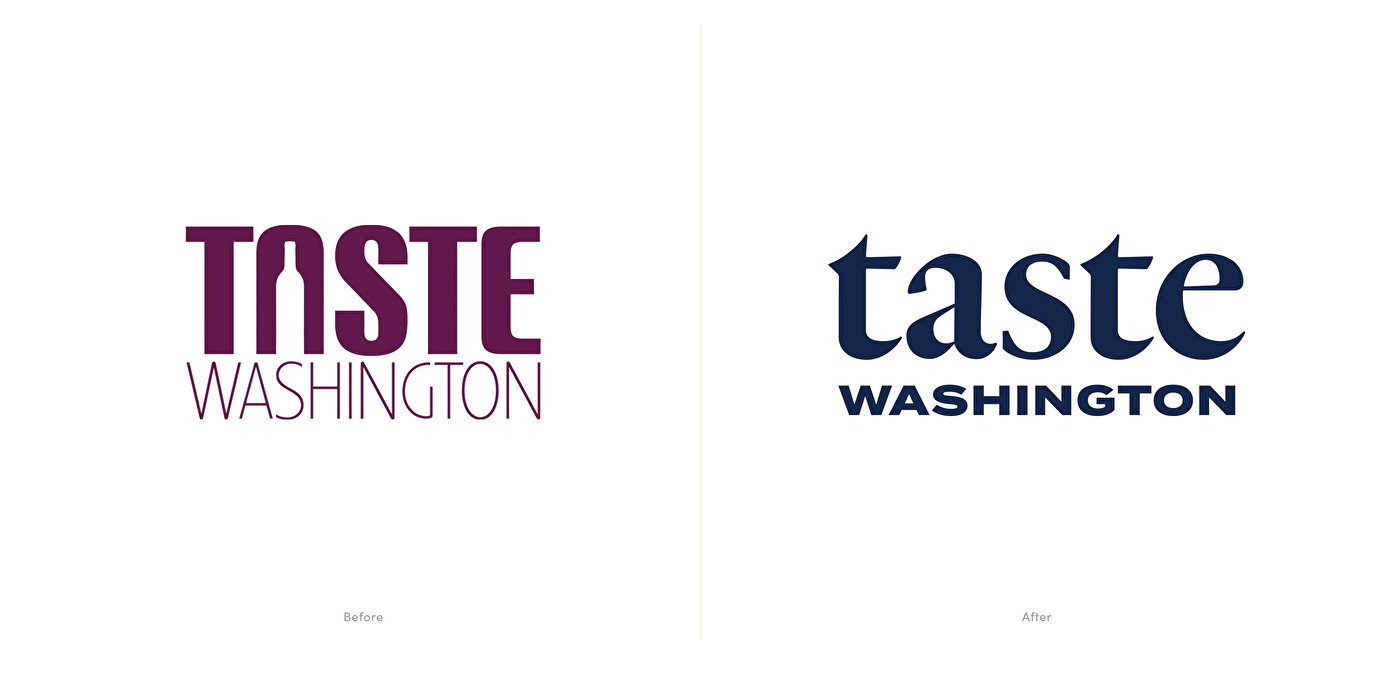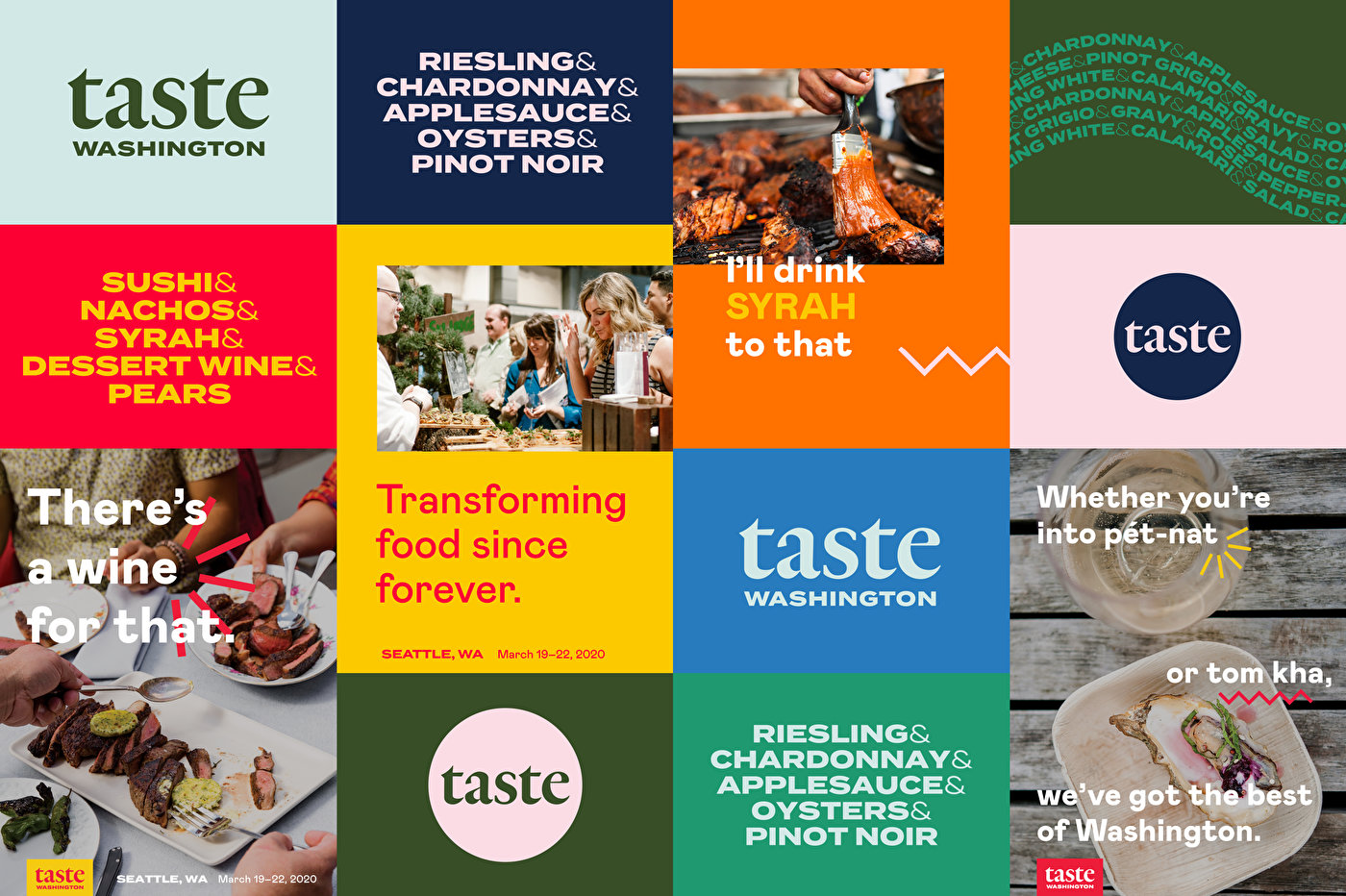 Taste Washington wanted to appeal to a broader, more diverse audience with the goal of attracting younger people who might not feel included at a wine tasting event. We developed a plan for audience research that included surveys, interviews, and industry reports to develop insights that guided our brand development work. Our campaign was built around removing the stuffiness and pretense of classic wine messaging, inviting people in, and opening the brand up to celebrate wine and food in new, playful, and fun ways.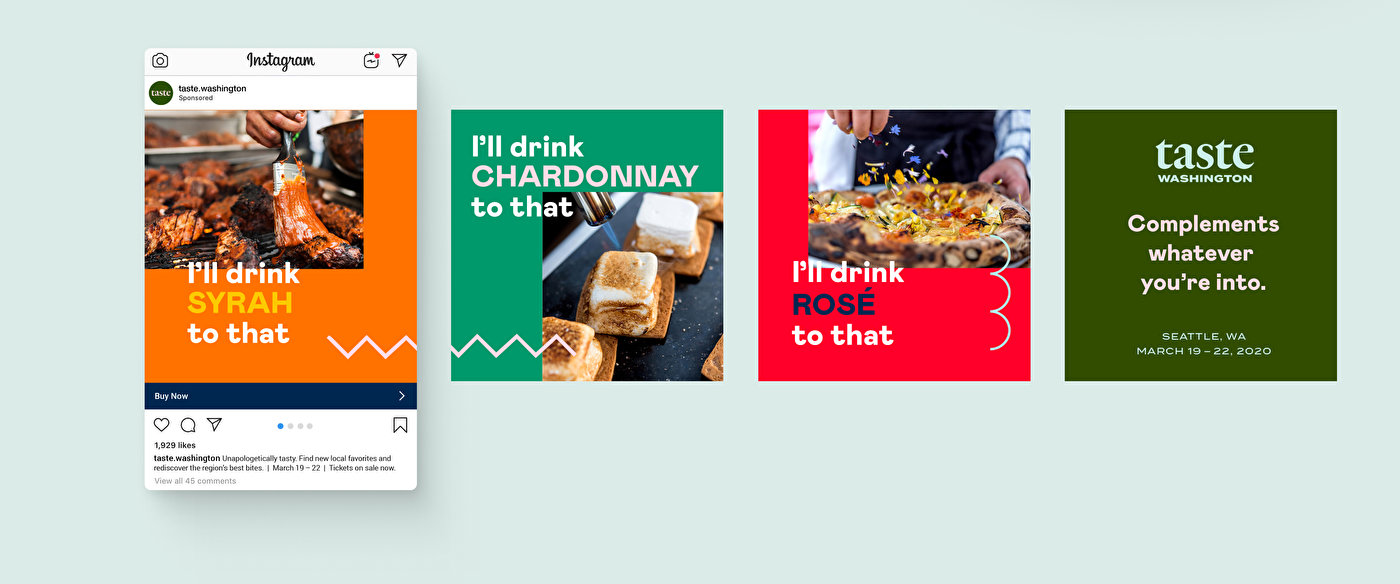 To explore the many ways wine can connect and inspire, we developed 5 distinct event brands for Taste Washington, creating a flexible suite of identities that brings an expressive range to the overall brand. No one's a single story, and the same goes for wine. Dinner Series, Pacific Standard, The New Vintage, The Grand Tasting, and Sunday Brunch together created a range of moods, from sophisticated to a little wacky, intimate to glam, so everyone can find a wine pairing that works for them.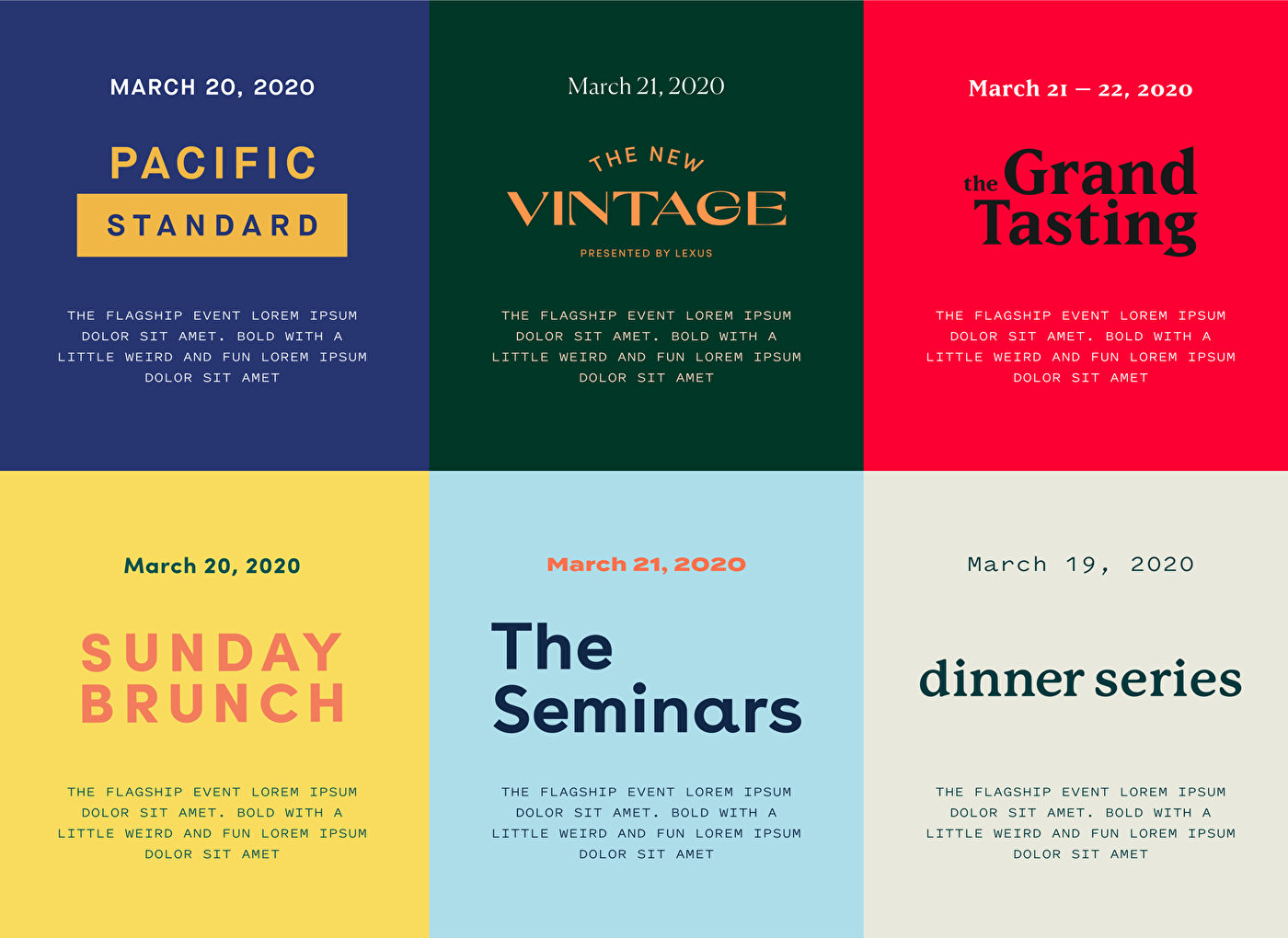 Bringing Us Together
A celebration of Washington's rich culinary scene and its incredibly diverse wines, the fresh and fun Taste Washington rebrand made wine approachable, and expanded ideas about pairings for a more open minded approach. We helped Taste Washington launch a brand that appeals to a younger, more diverse audience by tapping into the interests of people not steeped in the world of wine, while still inviting traditional participants to explore the event experience.