Nike Sneaker Ball
Until We All Win
Organized by Nike's Black Employee Network, Sneaker Ball is a celebration of culture and social change during Black History Month. Paired with the Equality campaign, this year's theme was "Until We All Win." It focused on the personal stories of athletes and how sports can provide a stage for social change. Our job was to craft the environmental design and create an experience that would celebrate and inspire a movement.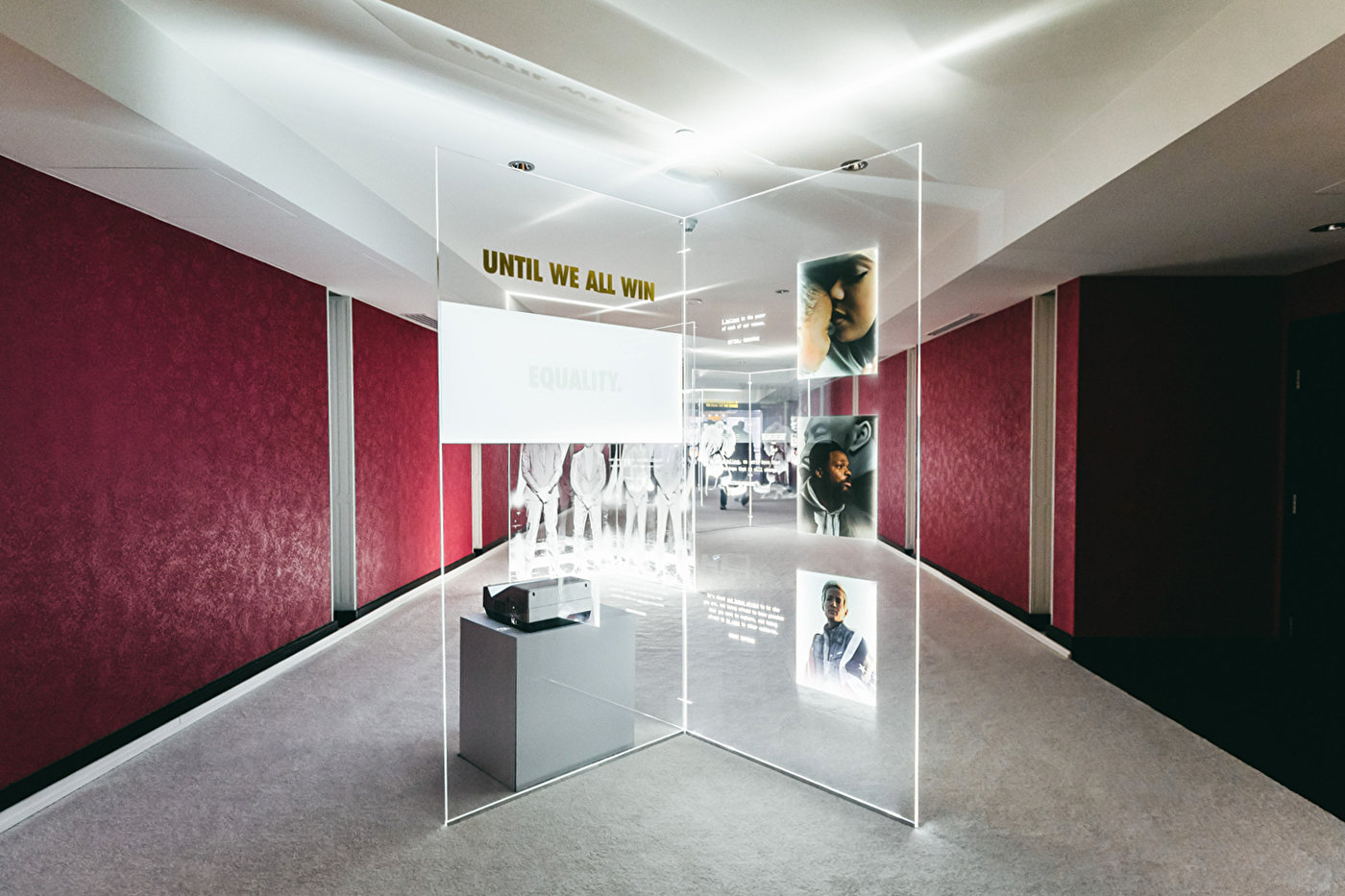 The Wallway
The evening started in a hallway with disruptive LED-lit plexiglass wallways, encouraging guests to stop and read quotes from famous athletes in pursuit of equality. On the last wallway, guests were encouraged to add their own personal message.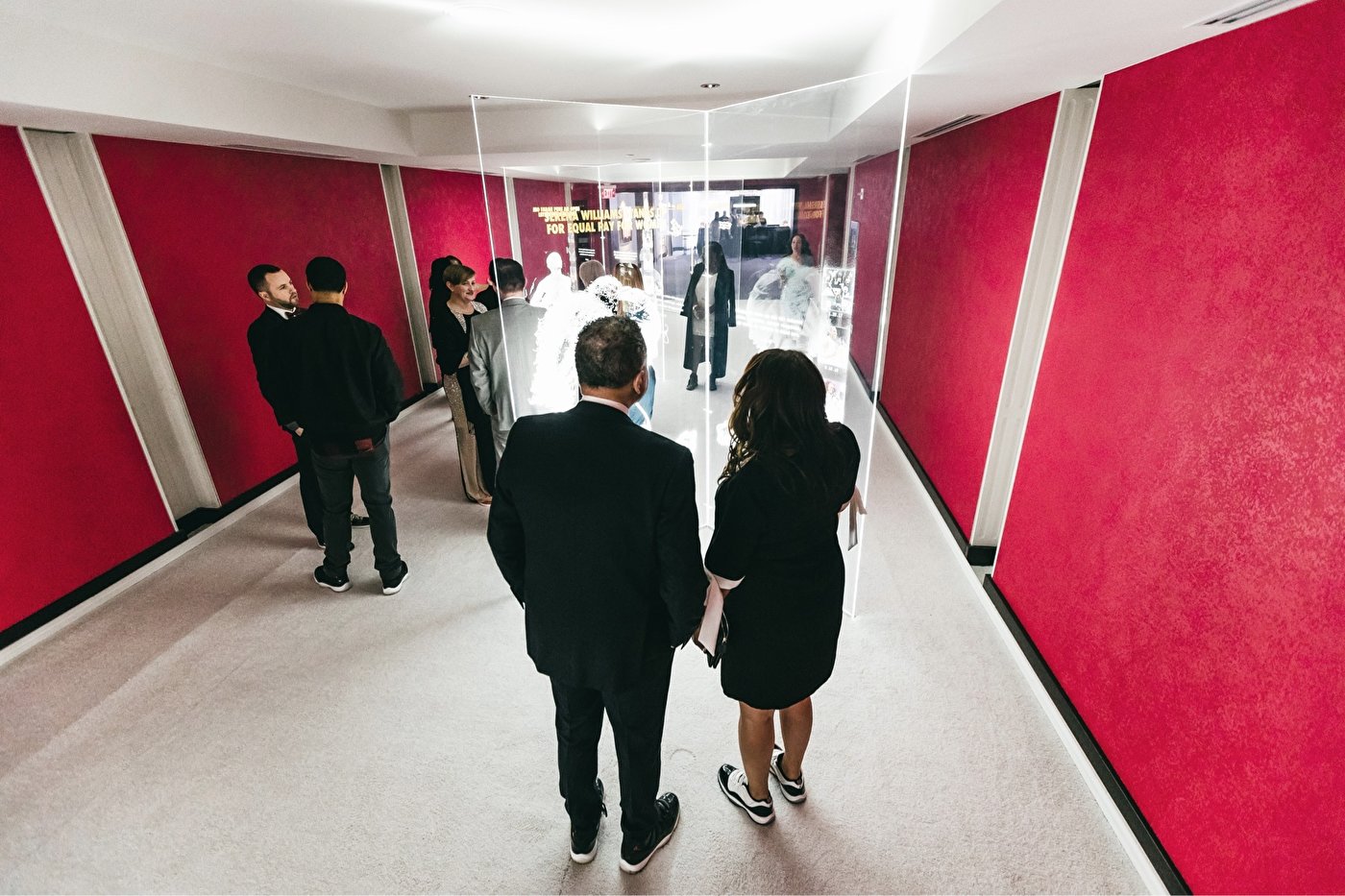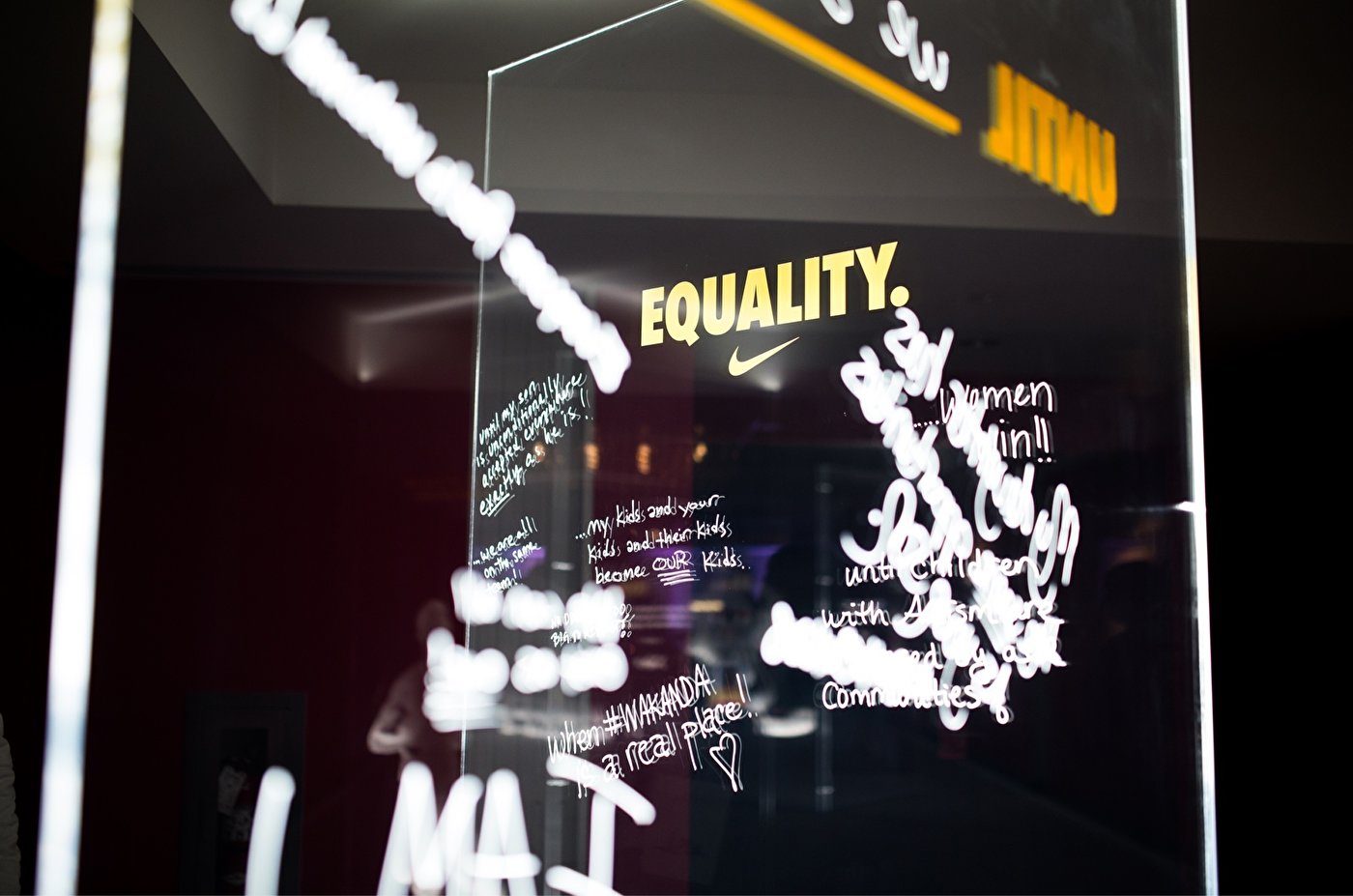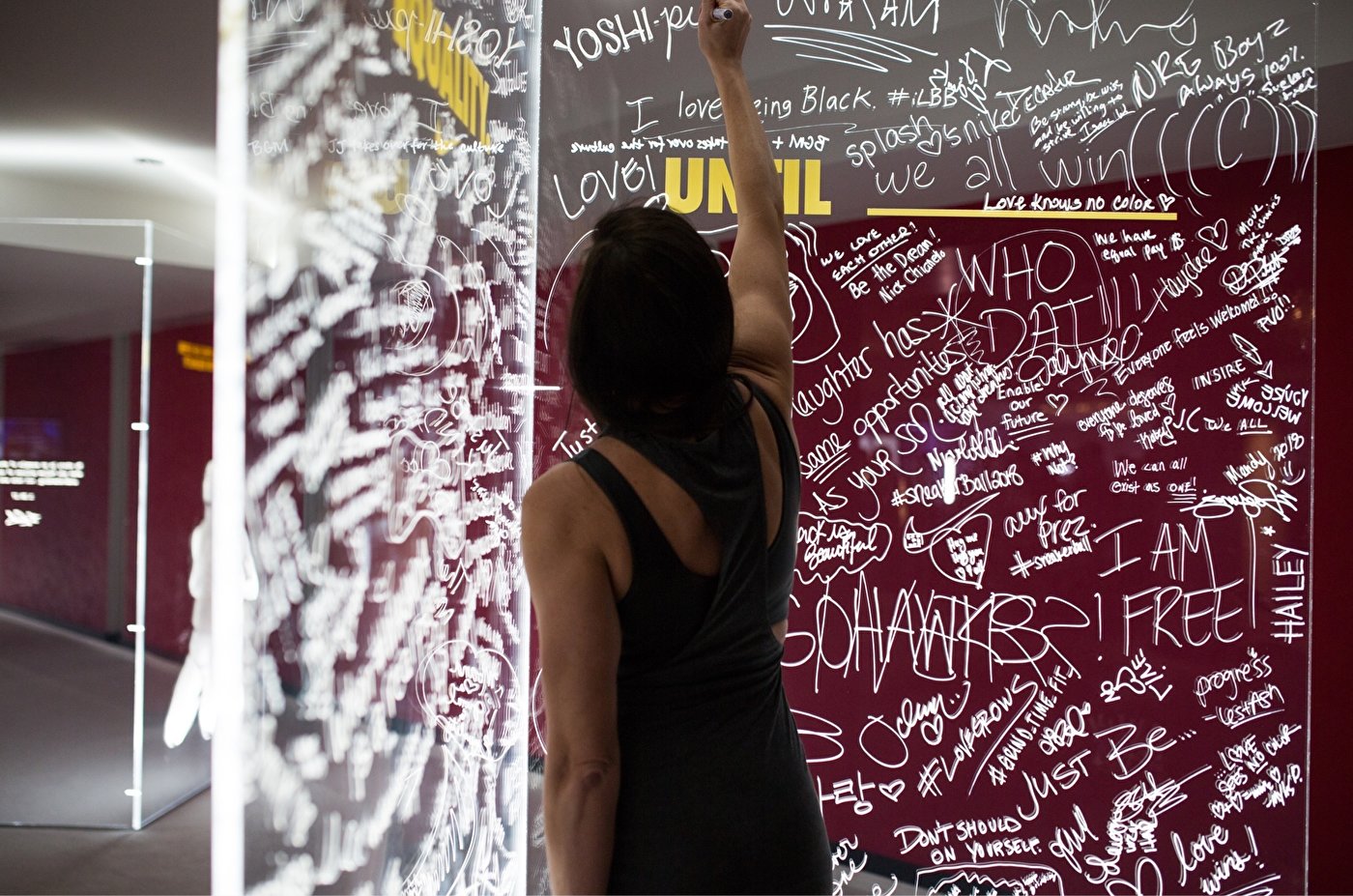 BHM Collection
To pay homage to the footwear collection Nike released for this year's Black History Month, we highlighted each shoe with an LED ring. 3D printed replicas patterned the wall and complemented each sneaker.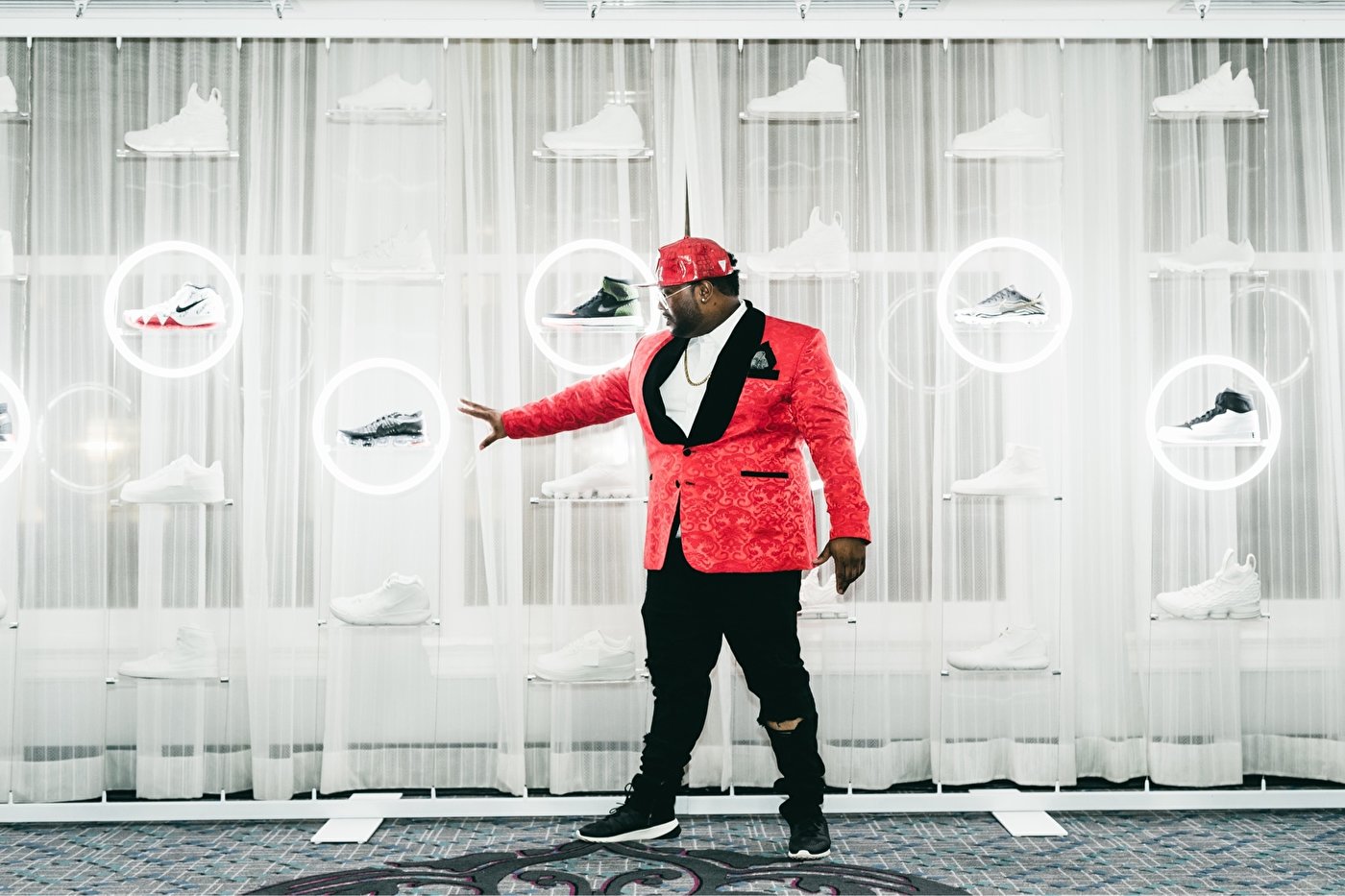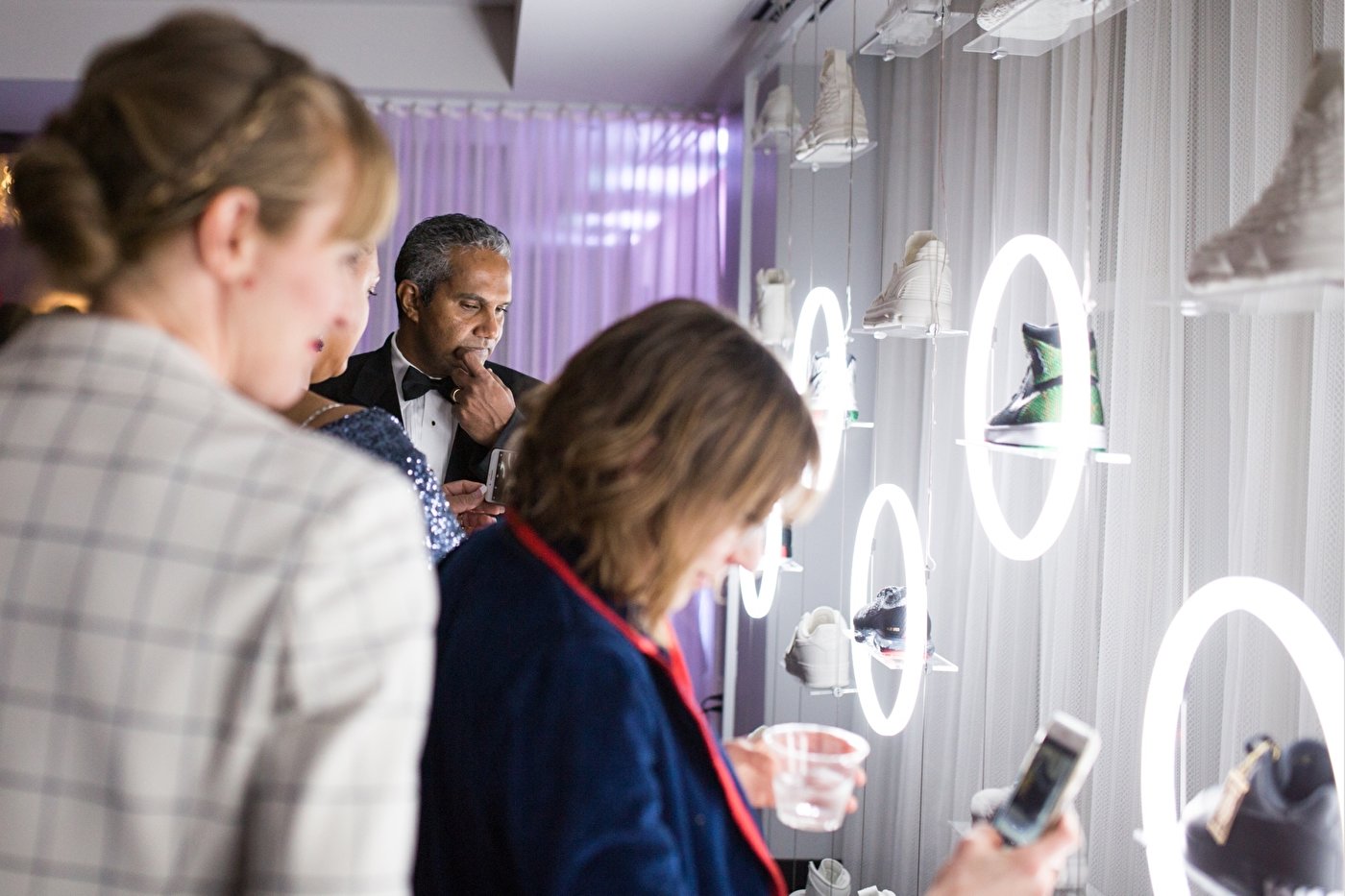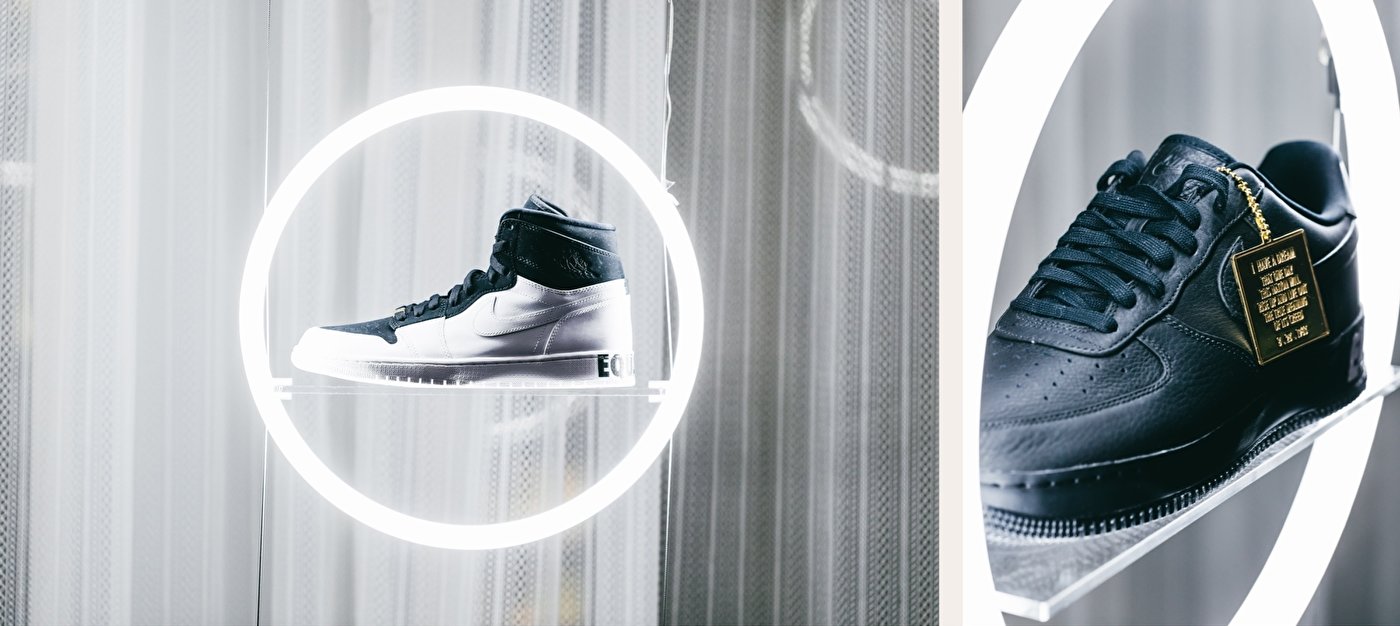 180° Photo Booth
Avoiding the typical static backdrop and photo booth, we created spaces for people to make memories and strut their sneakers. A 180° wall of 12 cameras did the trick with the ultimate head-to-toe setup for jump shots, group poses, and sneaker portraits.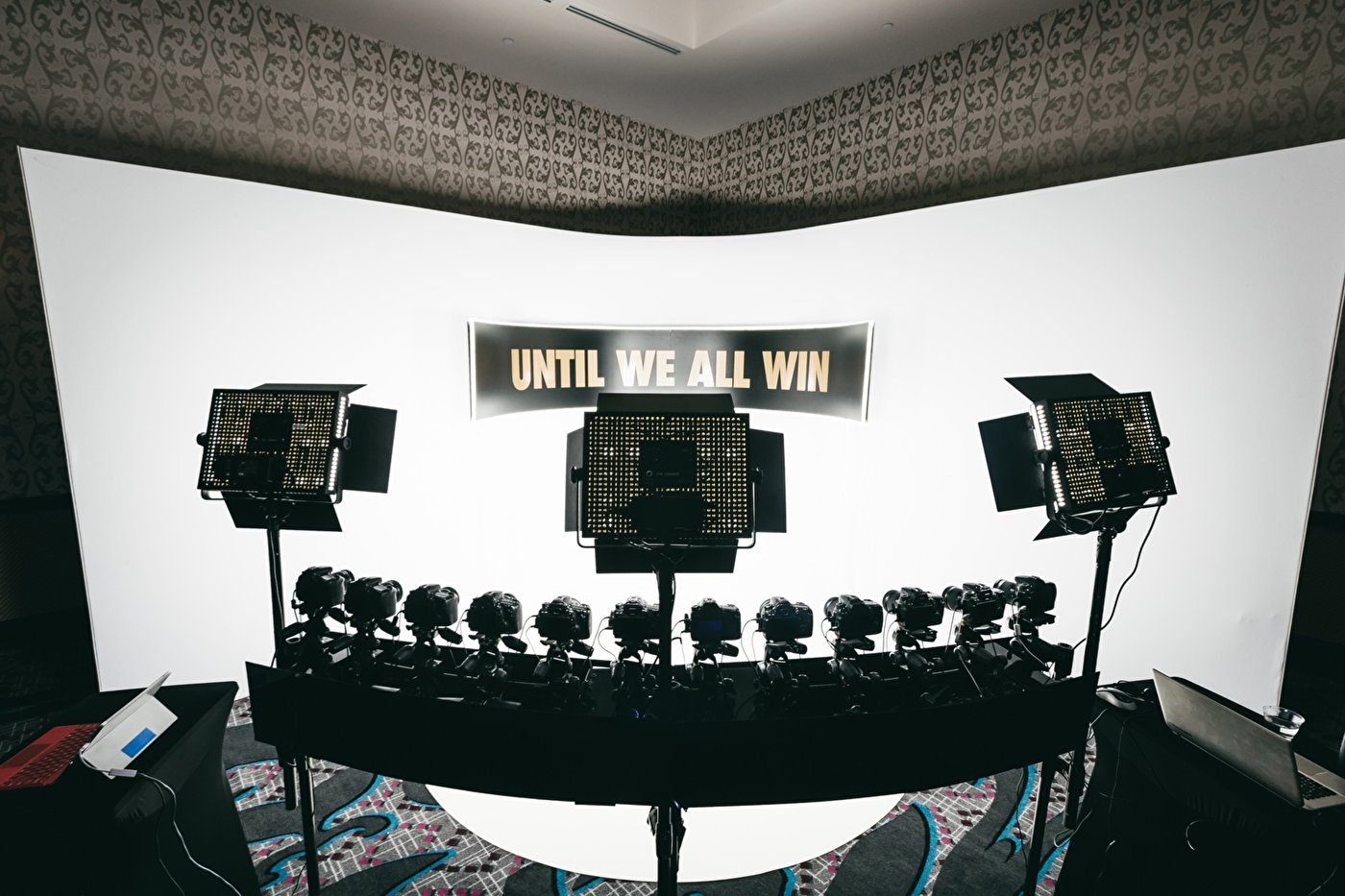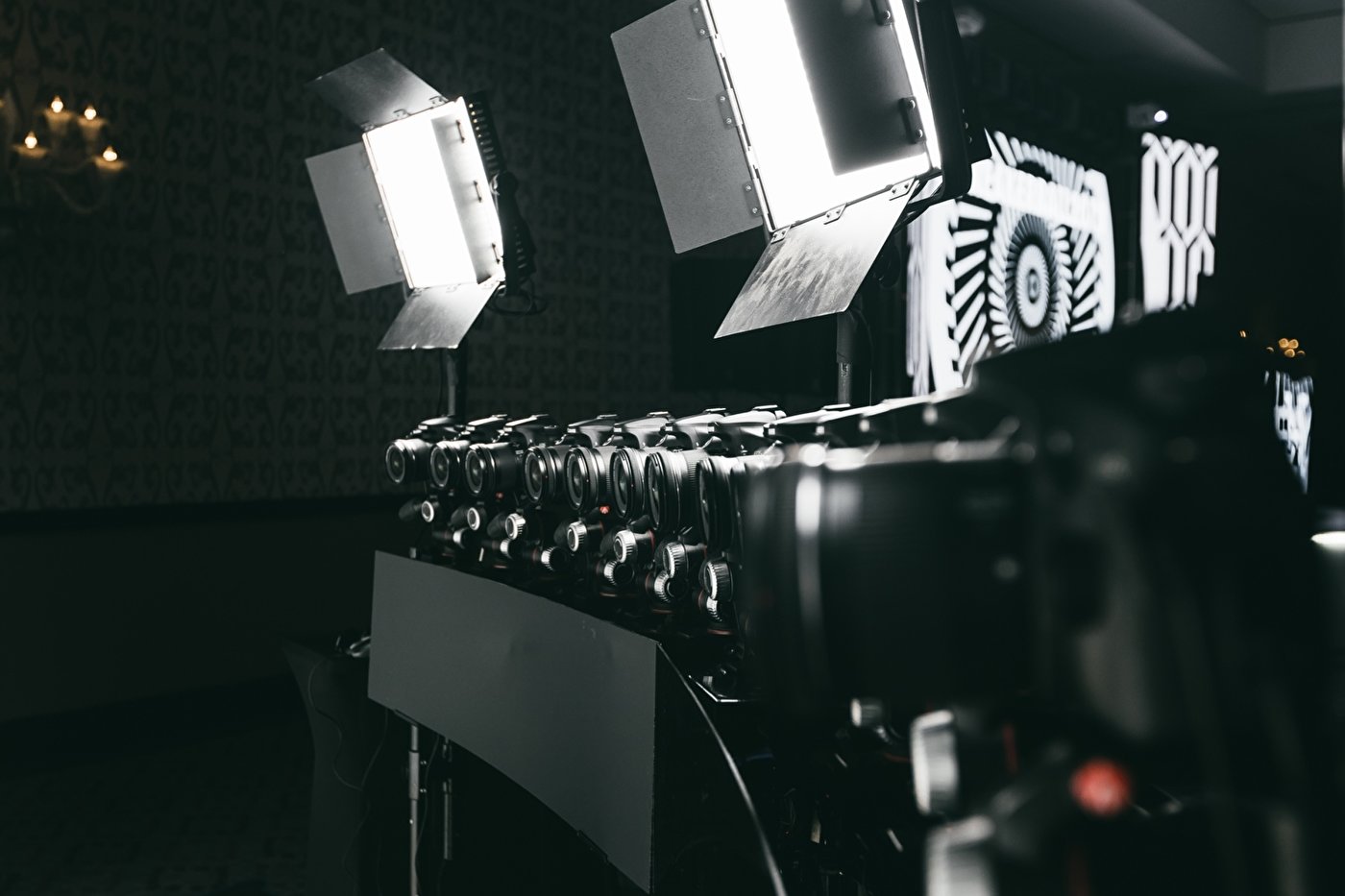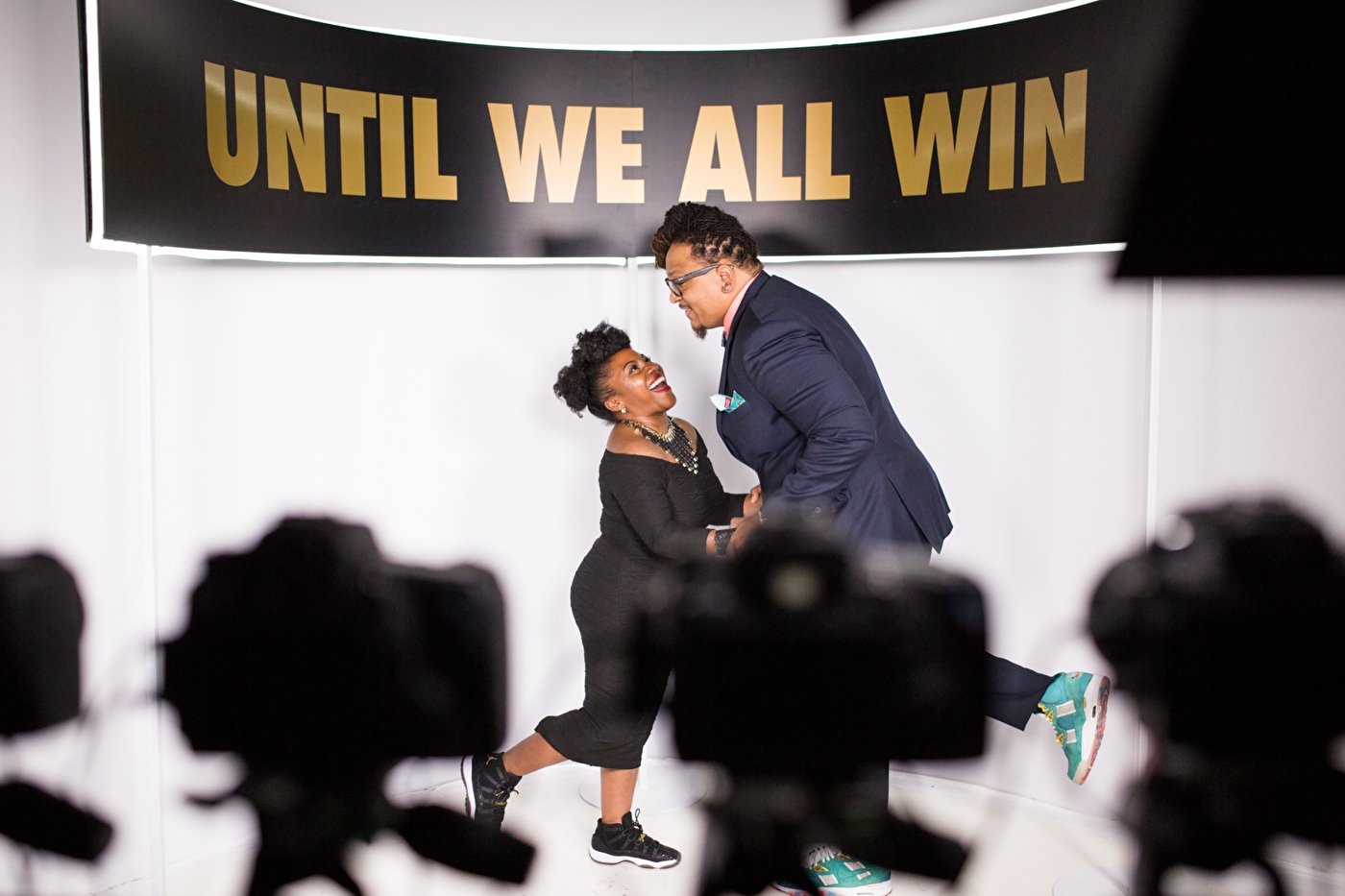 On the opposite side of the ballroom, a pair of classic Jason Markk chairs made for the perfect photo op for friends to show off their shoes.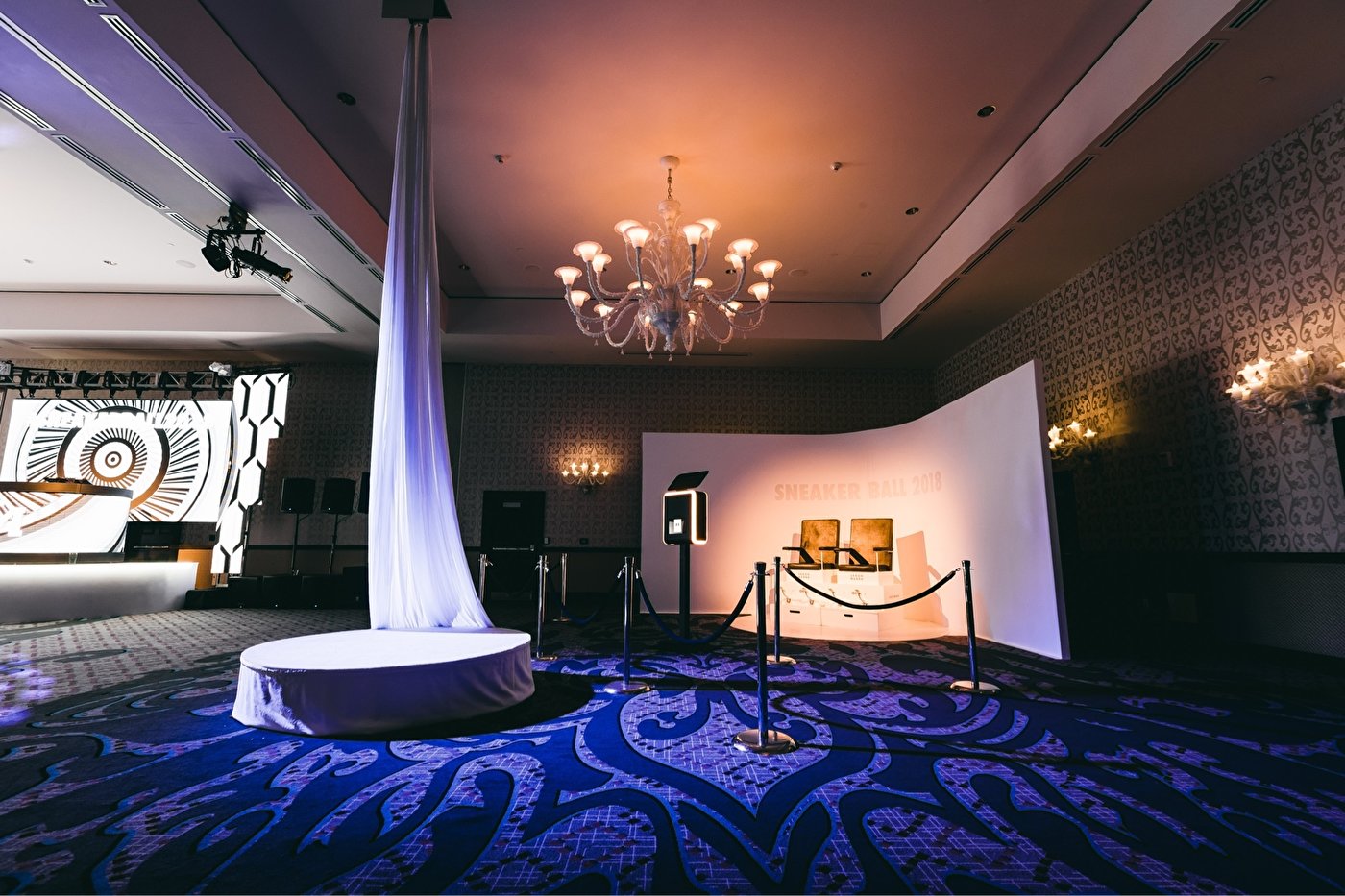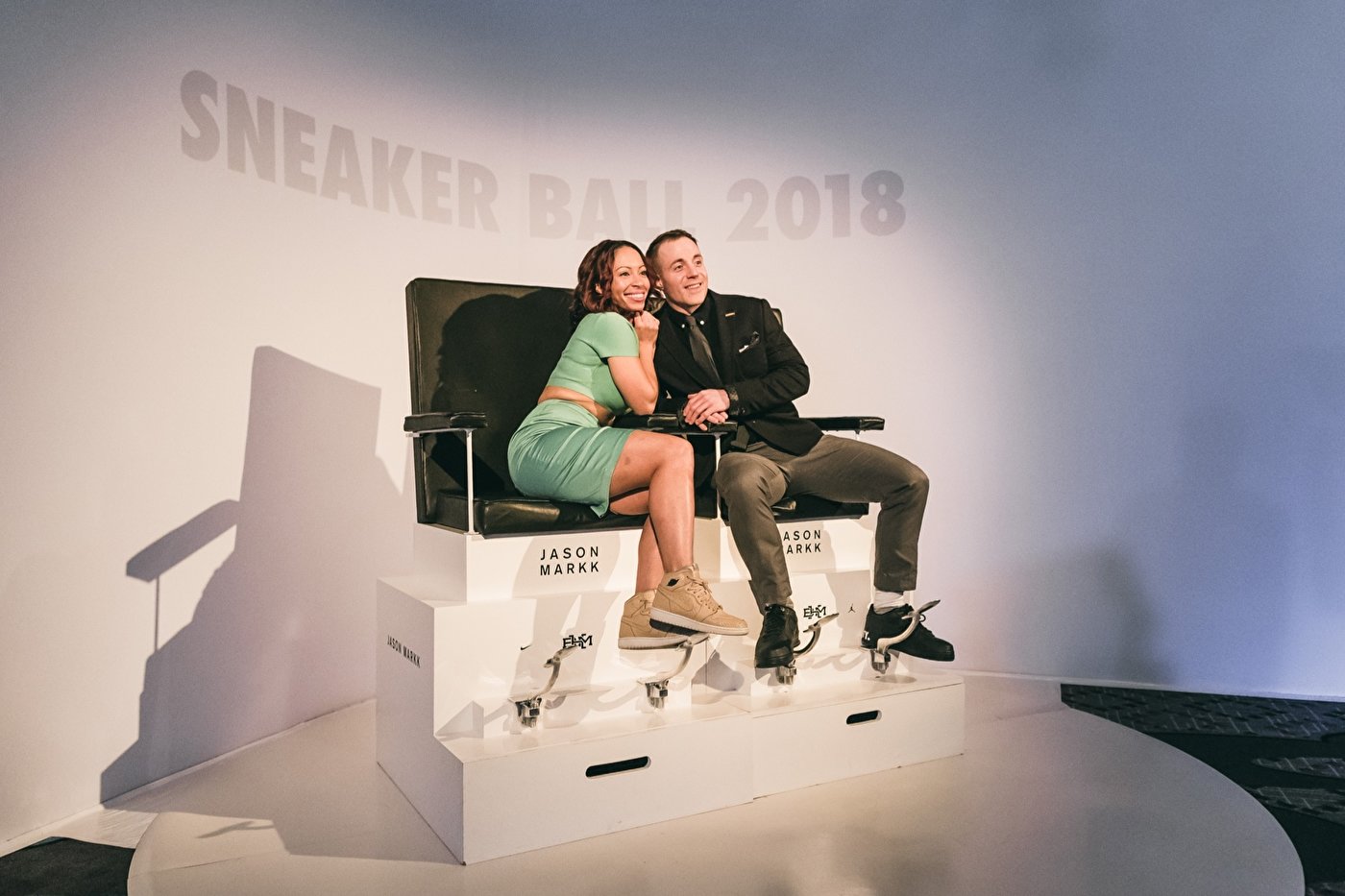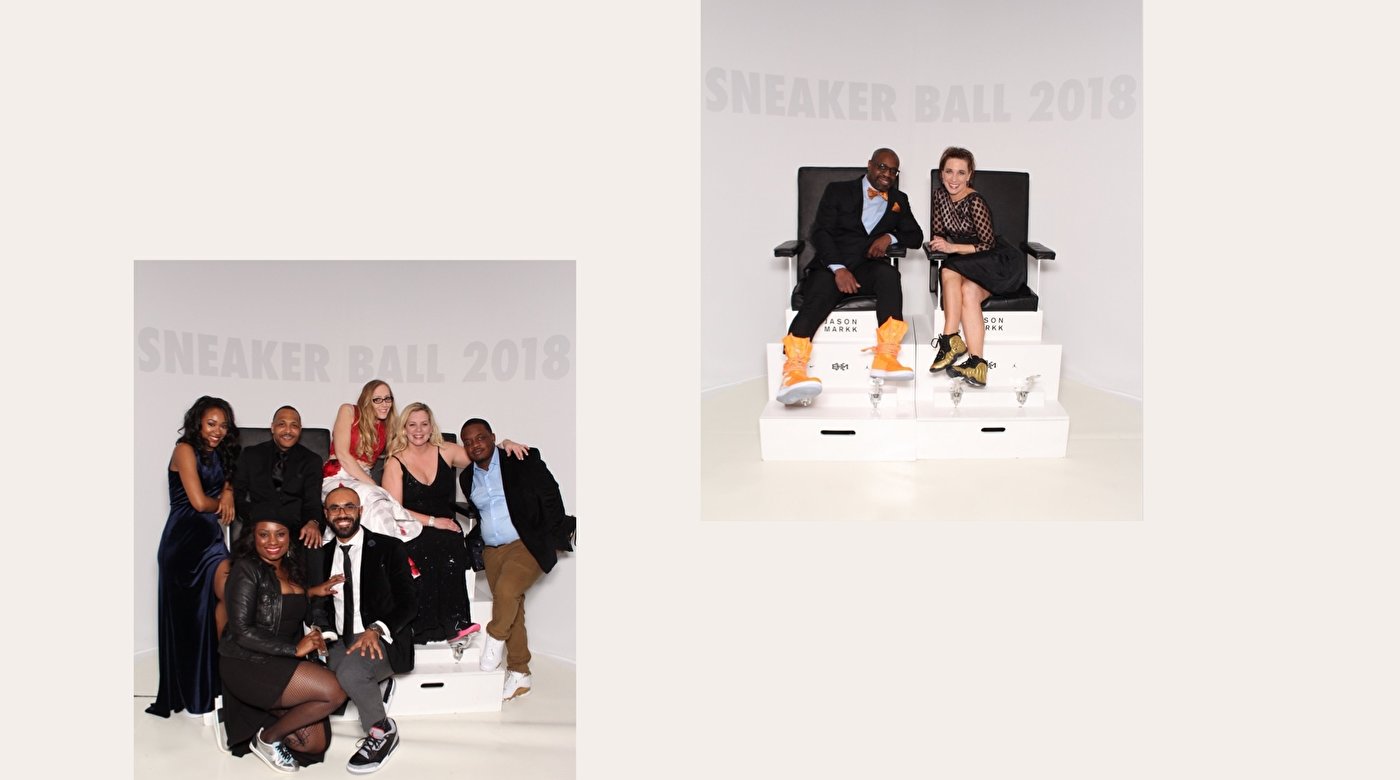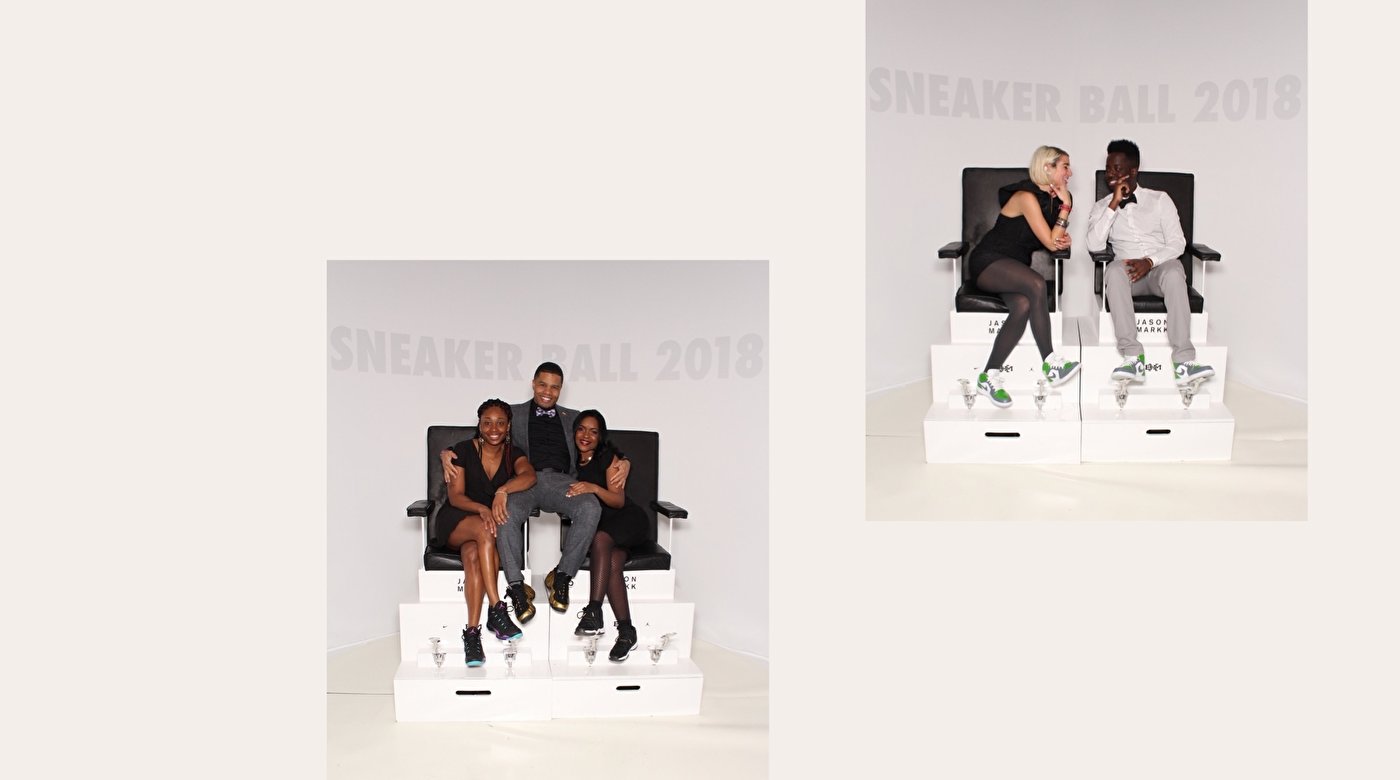 King and Queen
Guests entered to win the coveted title of Sneaker Ball King and Queen by submitting a photo of their sneakers. To tie in the materials from the rest of the party, winners were awarded 3D printed trophies mounted on Plexiglass.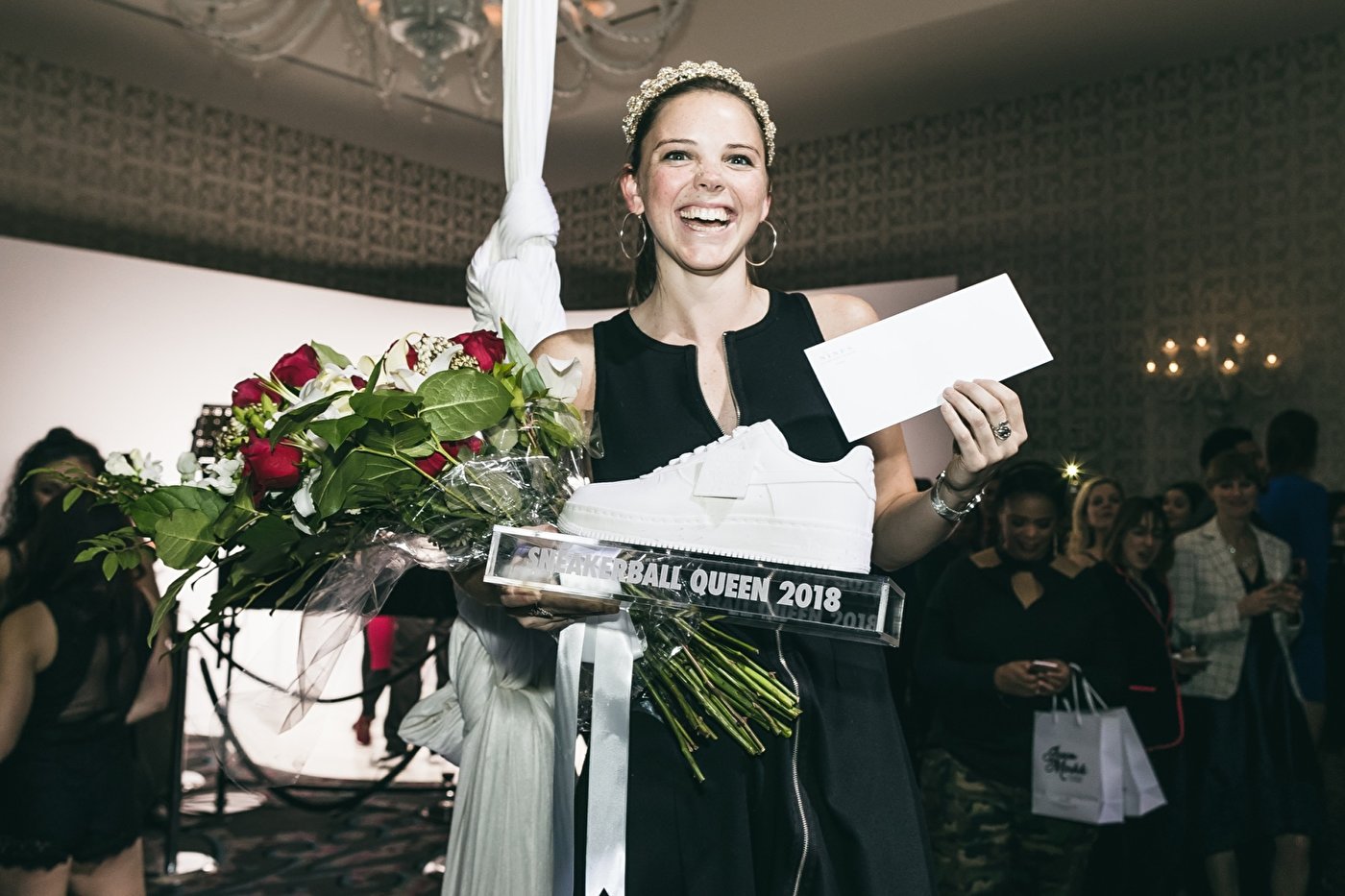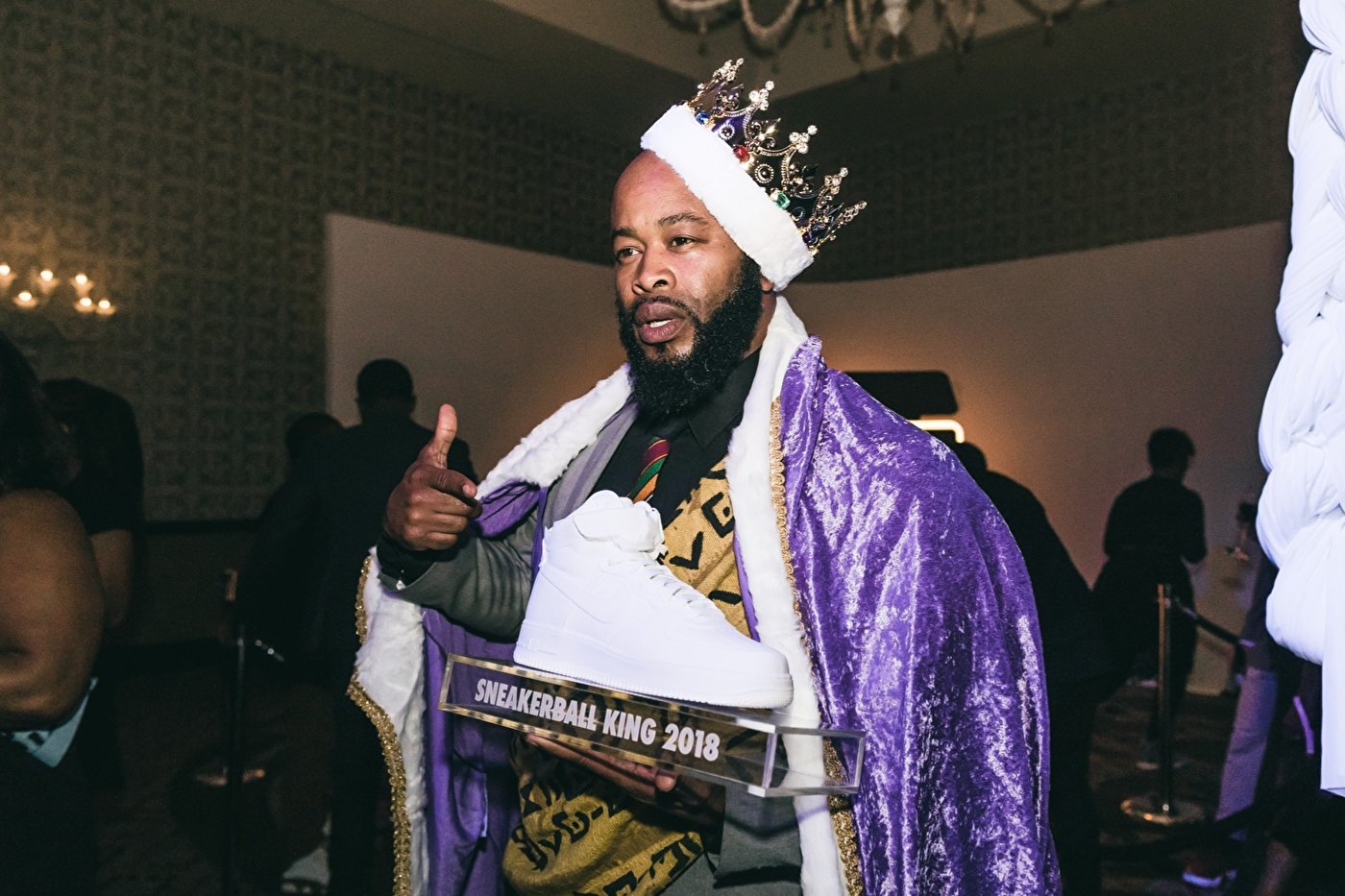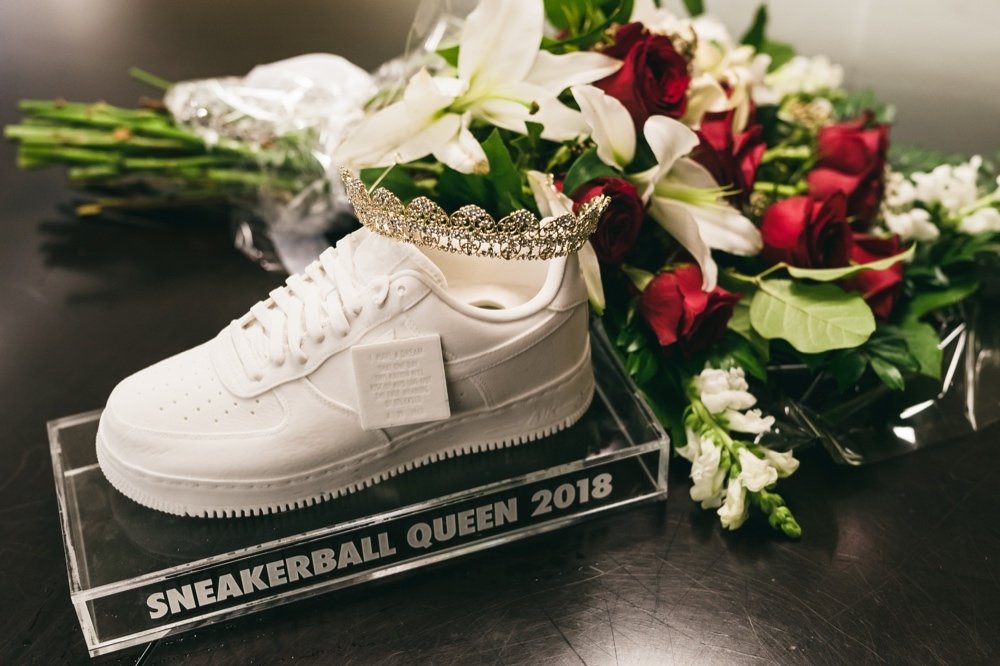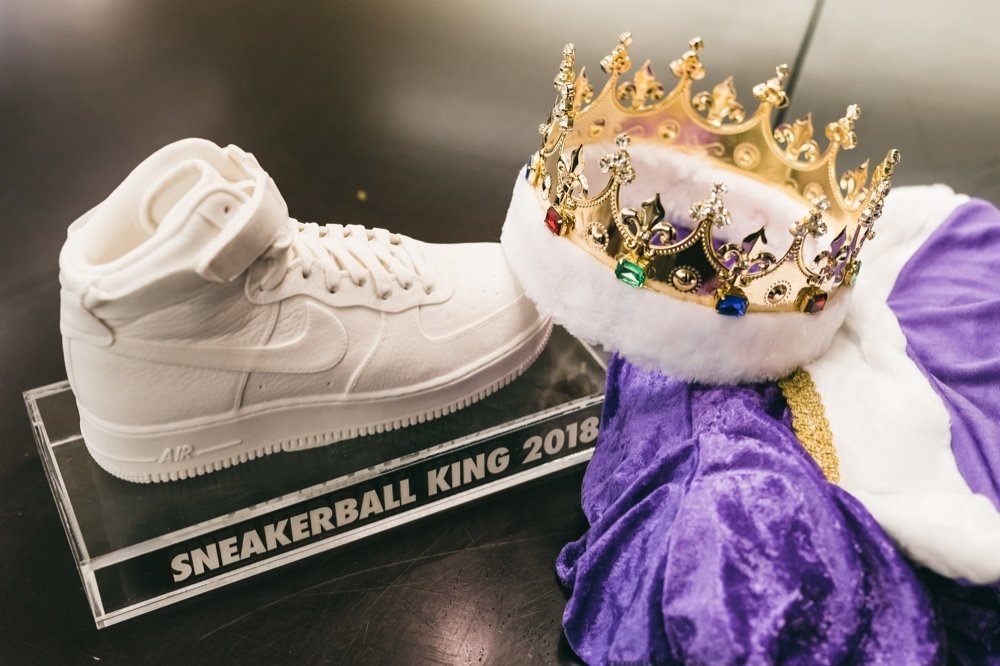 By the end of the night, everyone walked away with an unforgettable experience.