Rock Haven
Building a Brand Worth Bouldering Over
Hold tight, a new bouldering gym is coming to Portland. But first, it needs a brand. When Rock Haven came to us with this task, we got to work on an extensive workshop, a thorough competitive analysis, and a few climbing trips of our own. What took shape was a brand with a sense of adventure and a heart of gold.

Bringing the Outdoors In
To hone in on the nostalgic roots of climbing, we leaned into all things weathered, worn, and tactile, pulling inspiration from national parks. Gritty textures, block-print patterns, warm photography, and a color palette taken from the tones of nature all came together to carve out the Rock Haven brand. When it came to Rock Haven's voice, it only felt right to ground the brand with a manifesto that felt adventurous, supportive, and a little cheeky.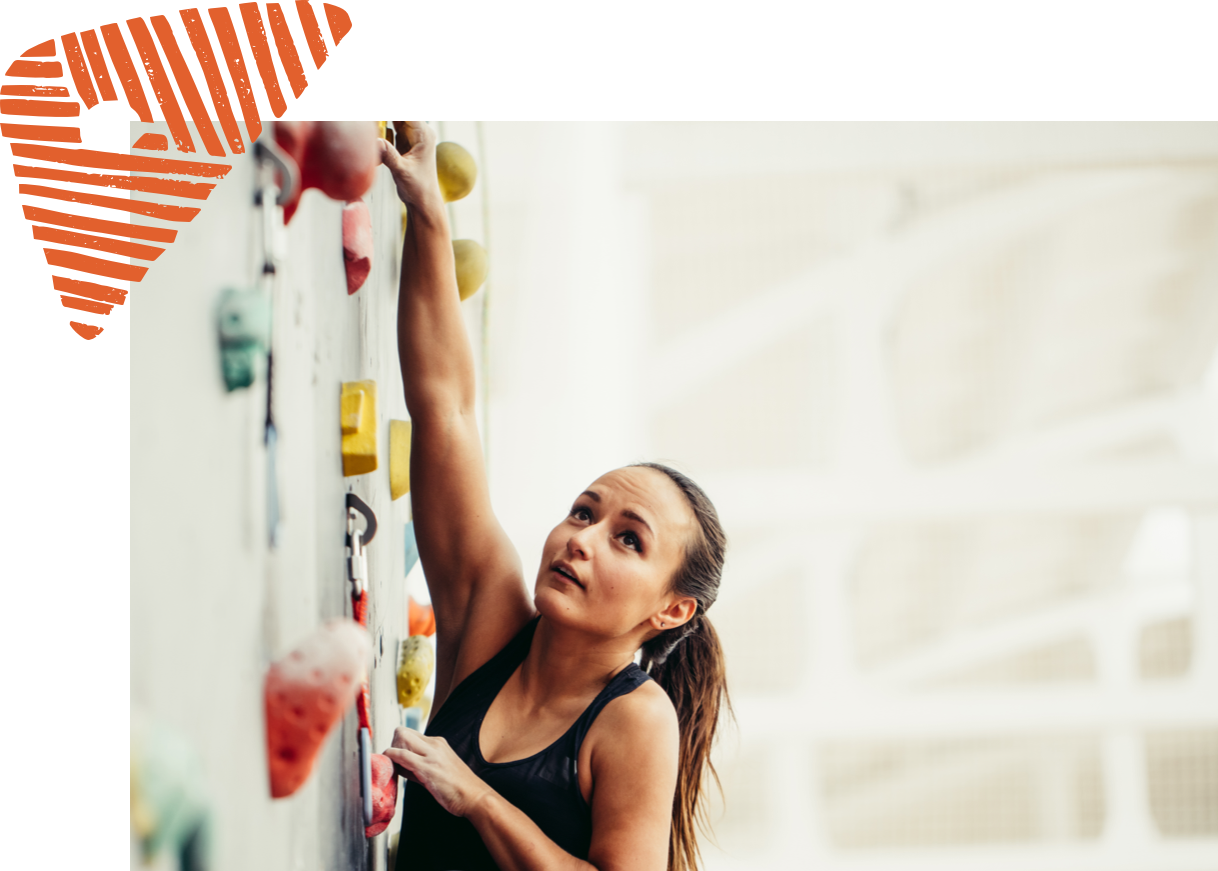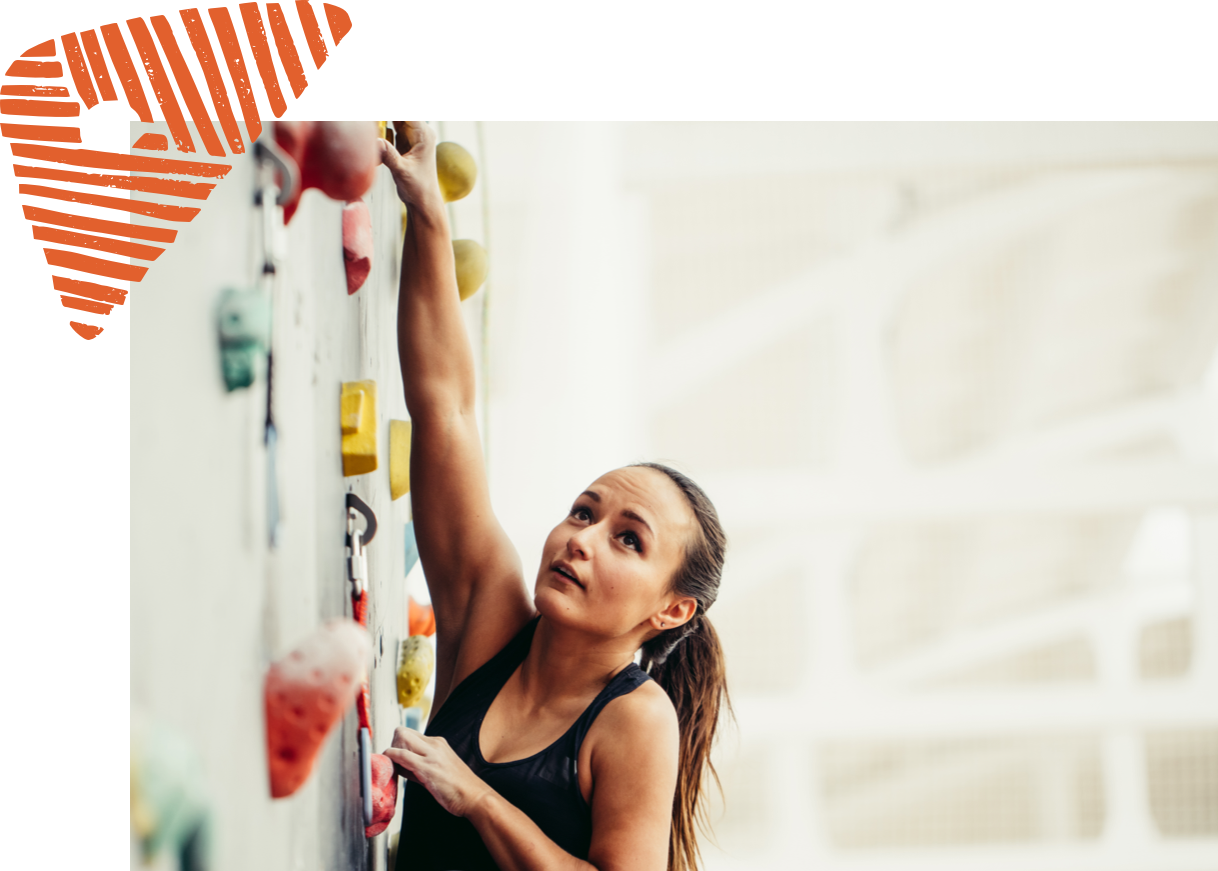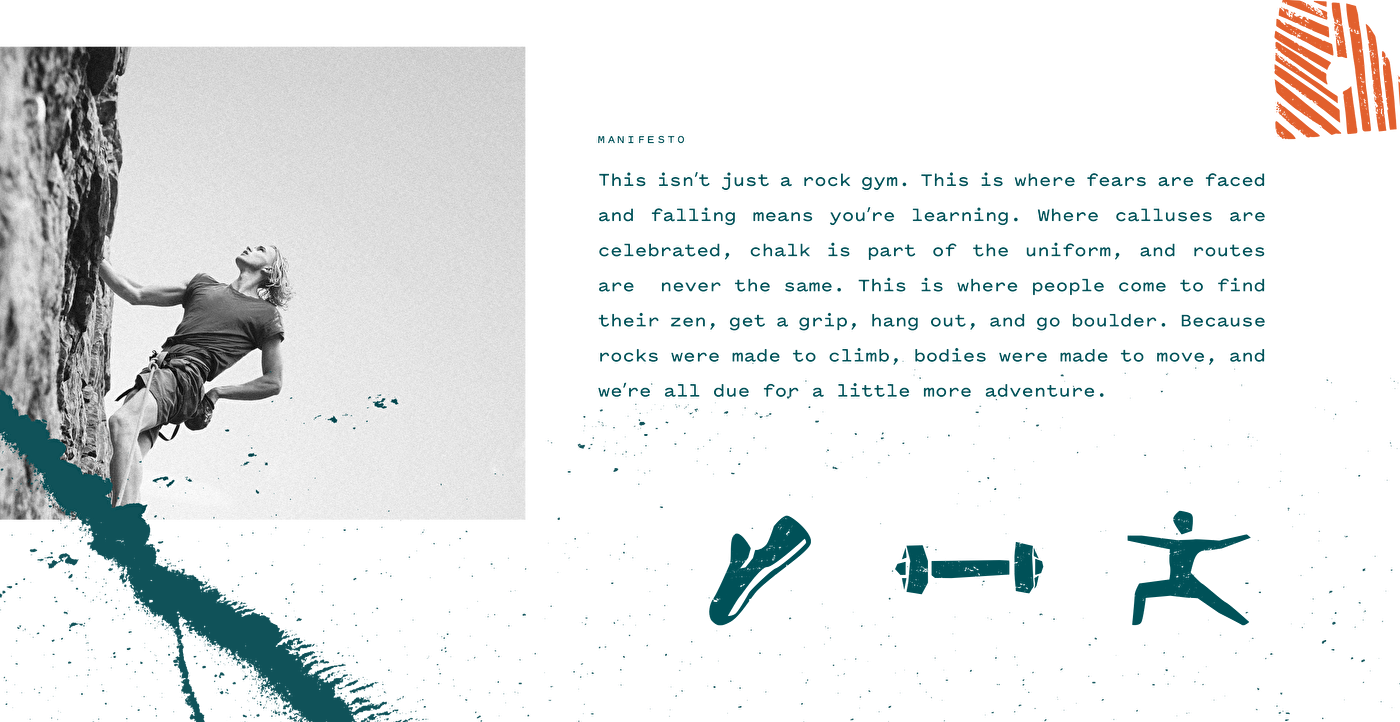 A Haven by Design
With a name like Rock Haven, we knew we needed a logo that lived up to the promise. Early sketches explored icons with an arched pathway leading into an ideal climbing haven. After 63 attempts, our client reached "full stoke." (Their words.) Once we had the icon right, we paired it with a bold, friendly typeface.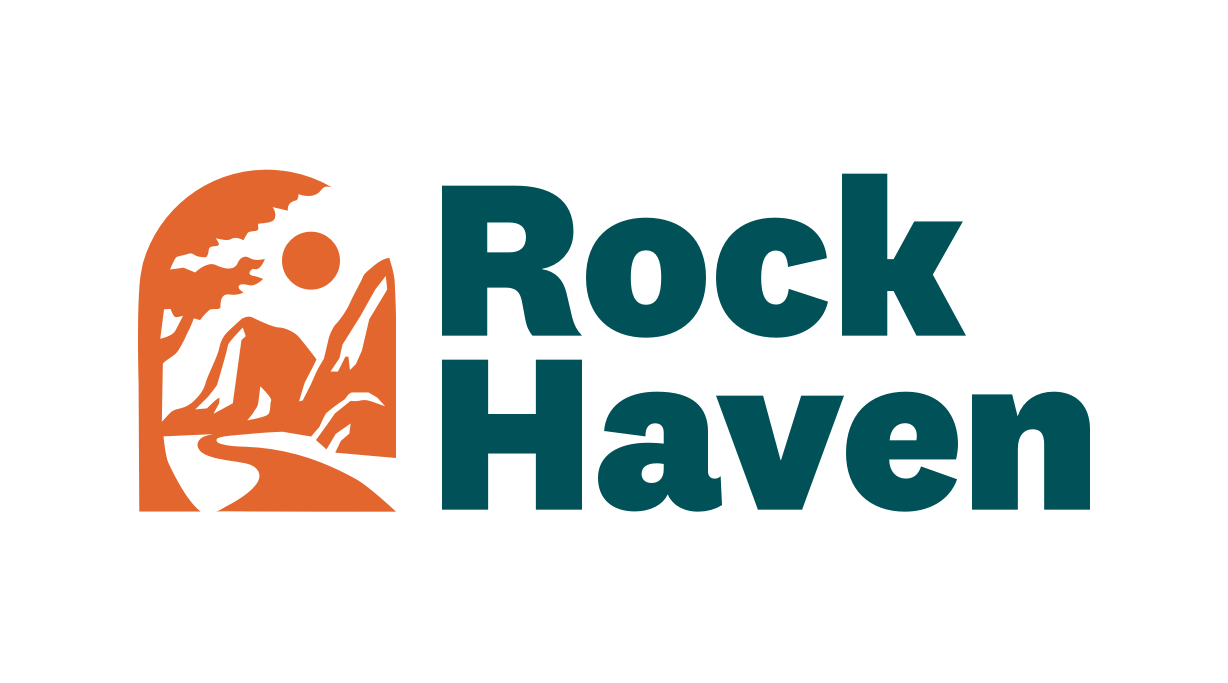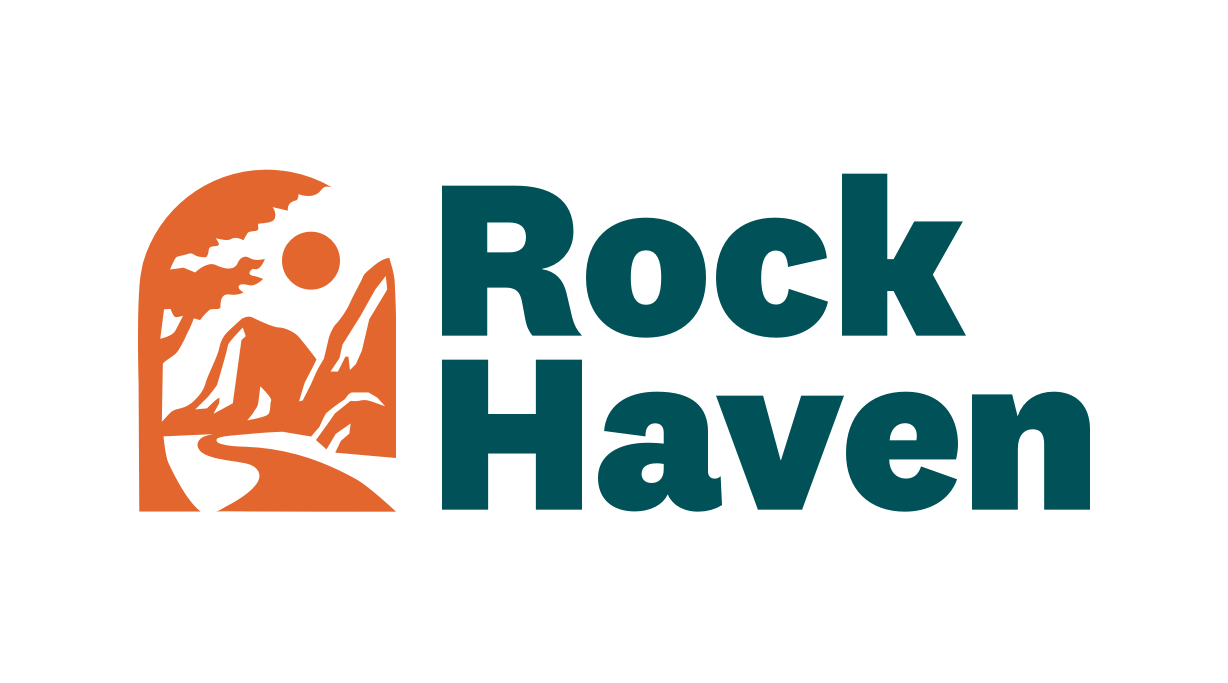 Our next step was to extend the brand to everything from route labels and chalk bags to the building itself.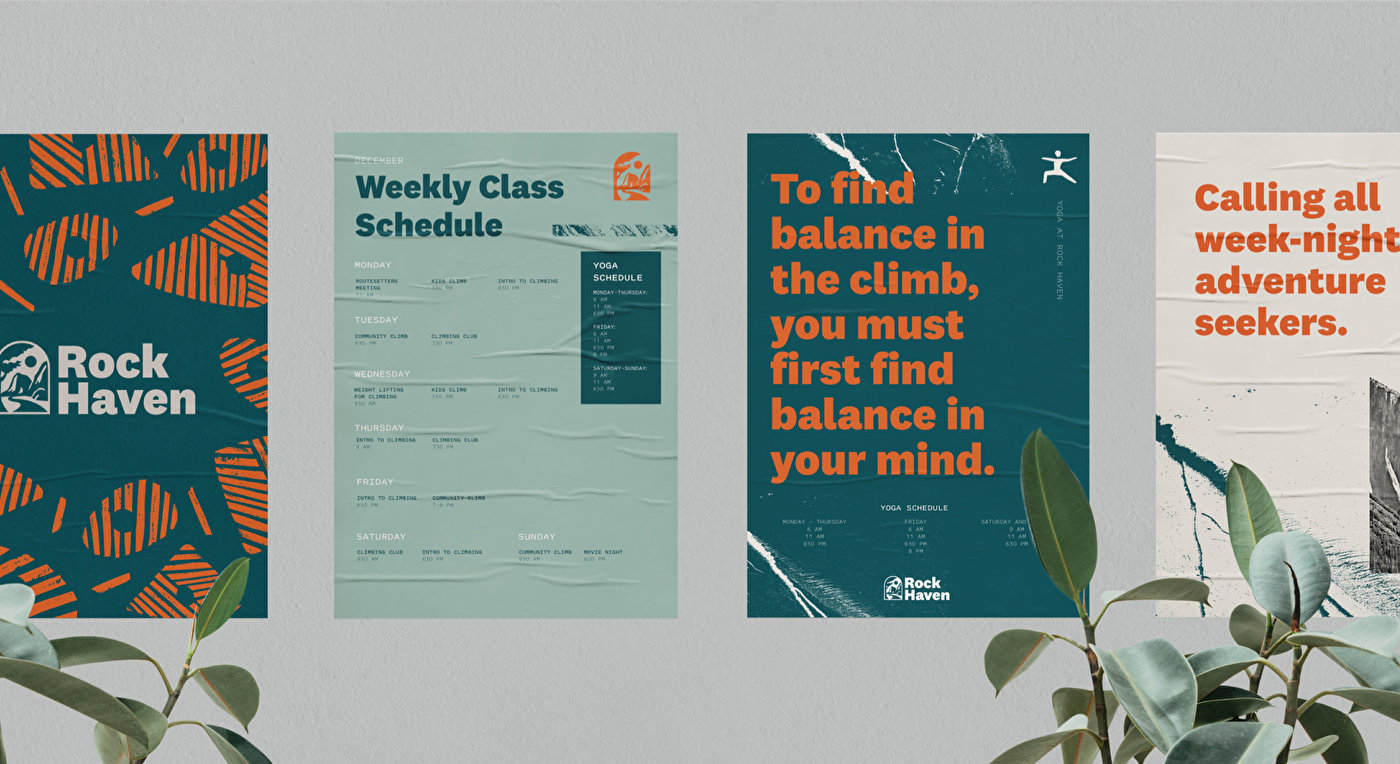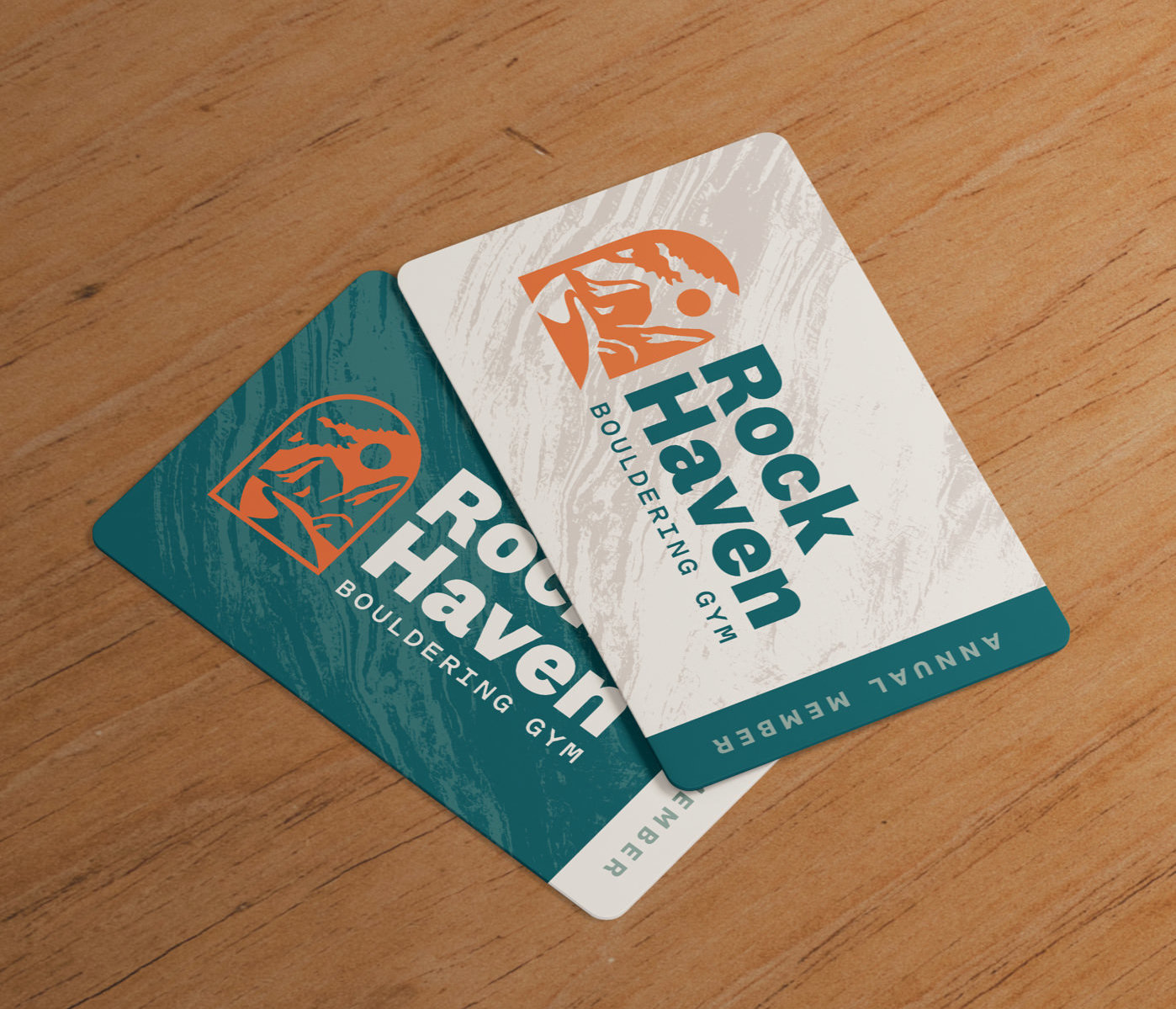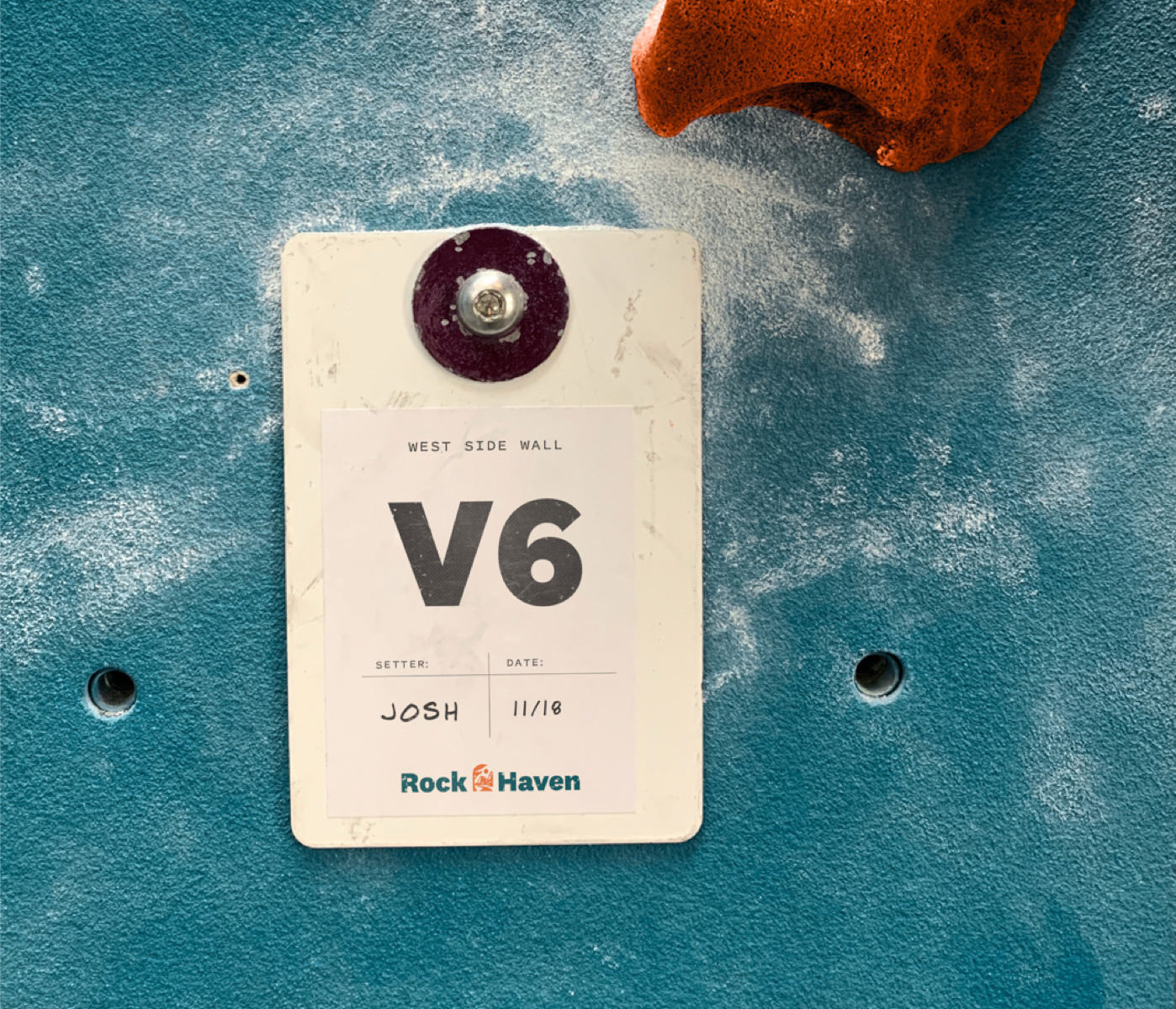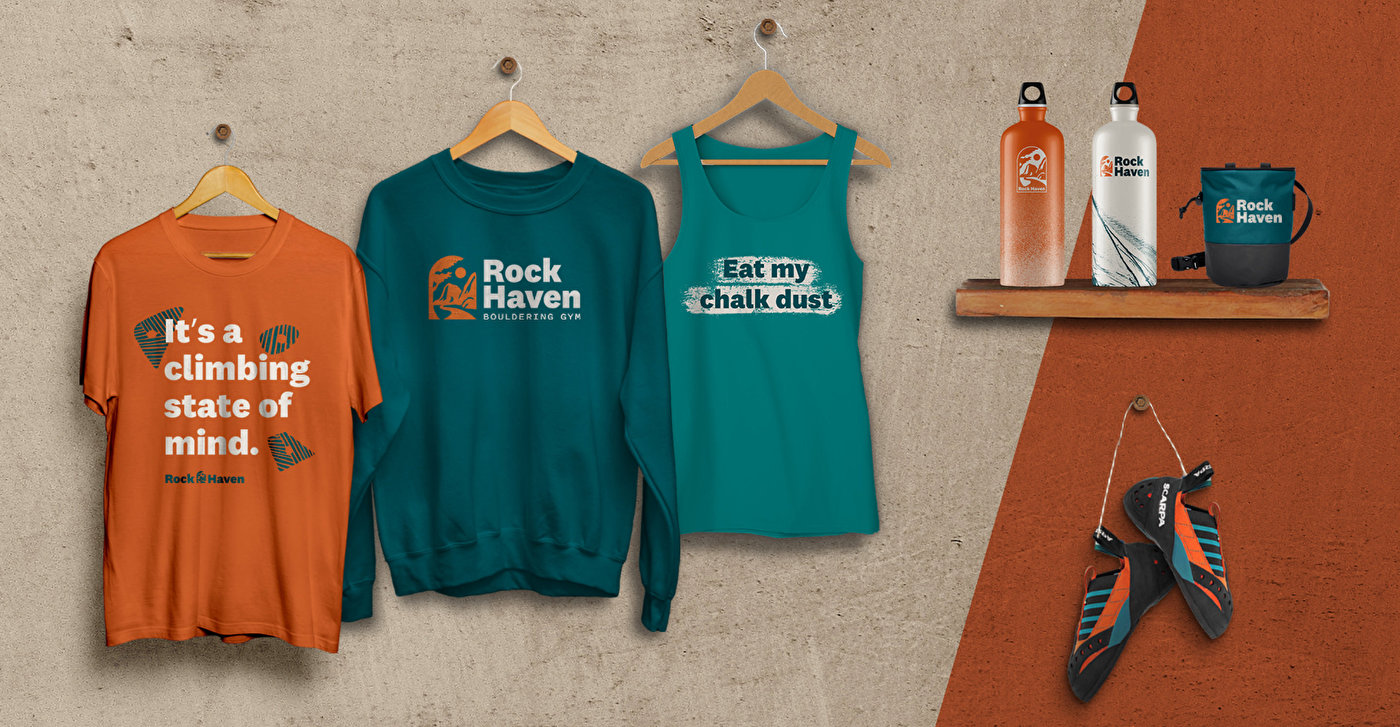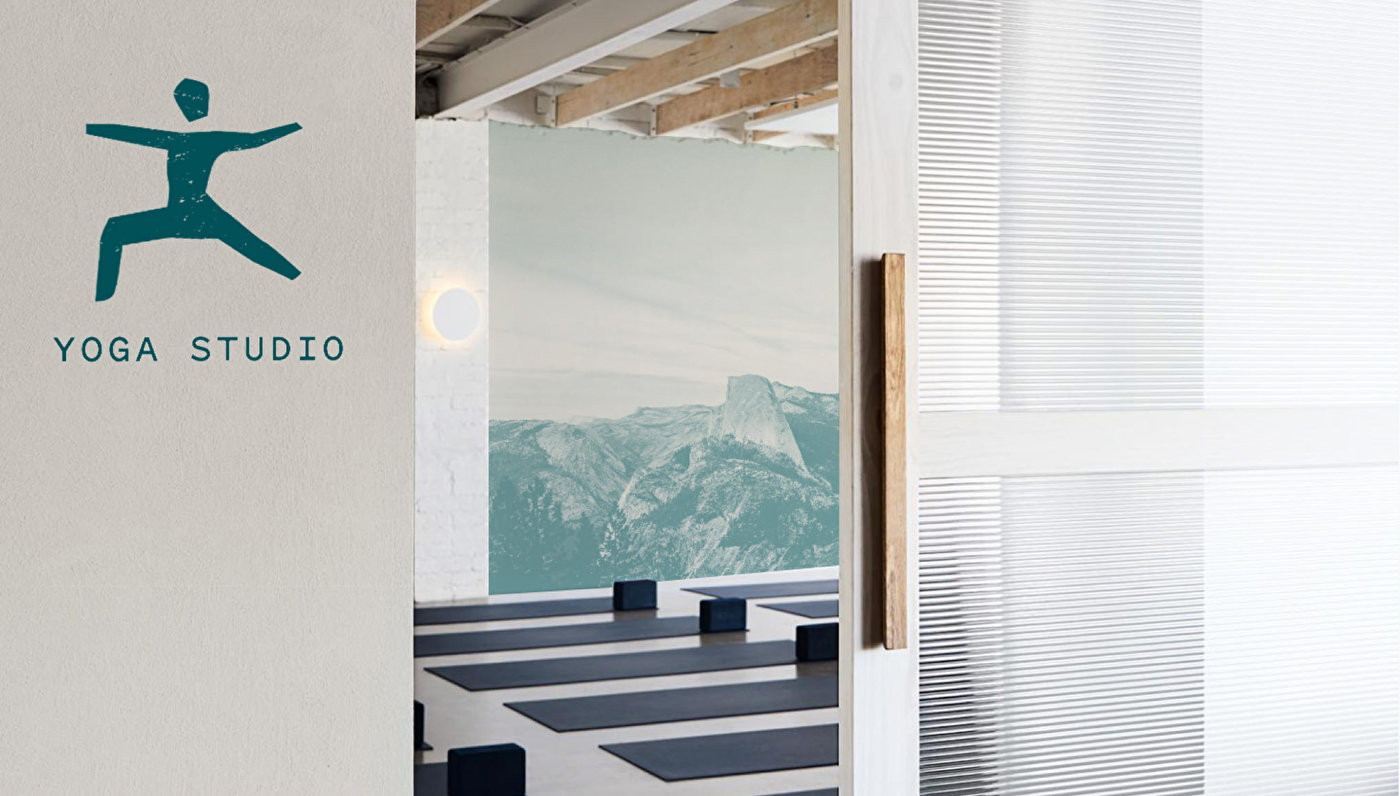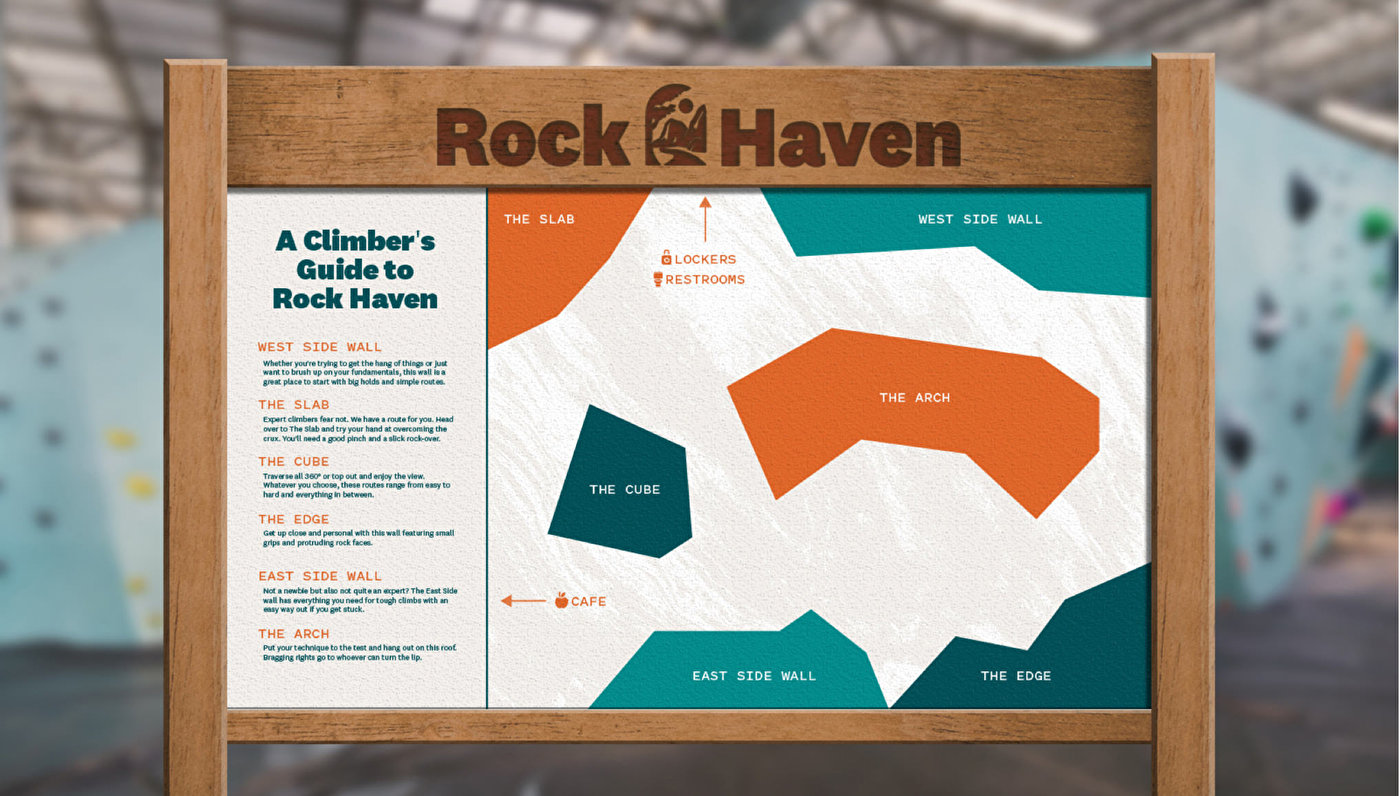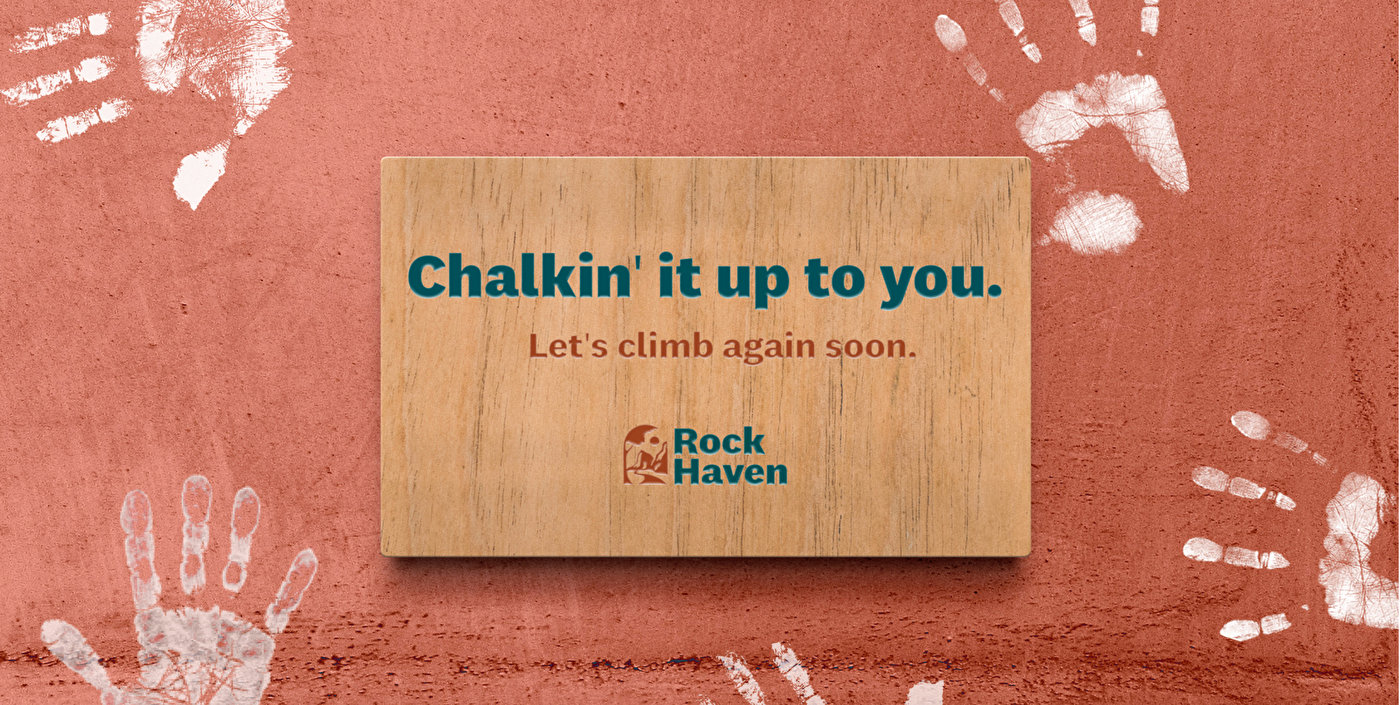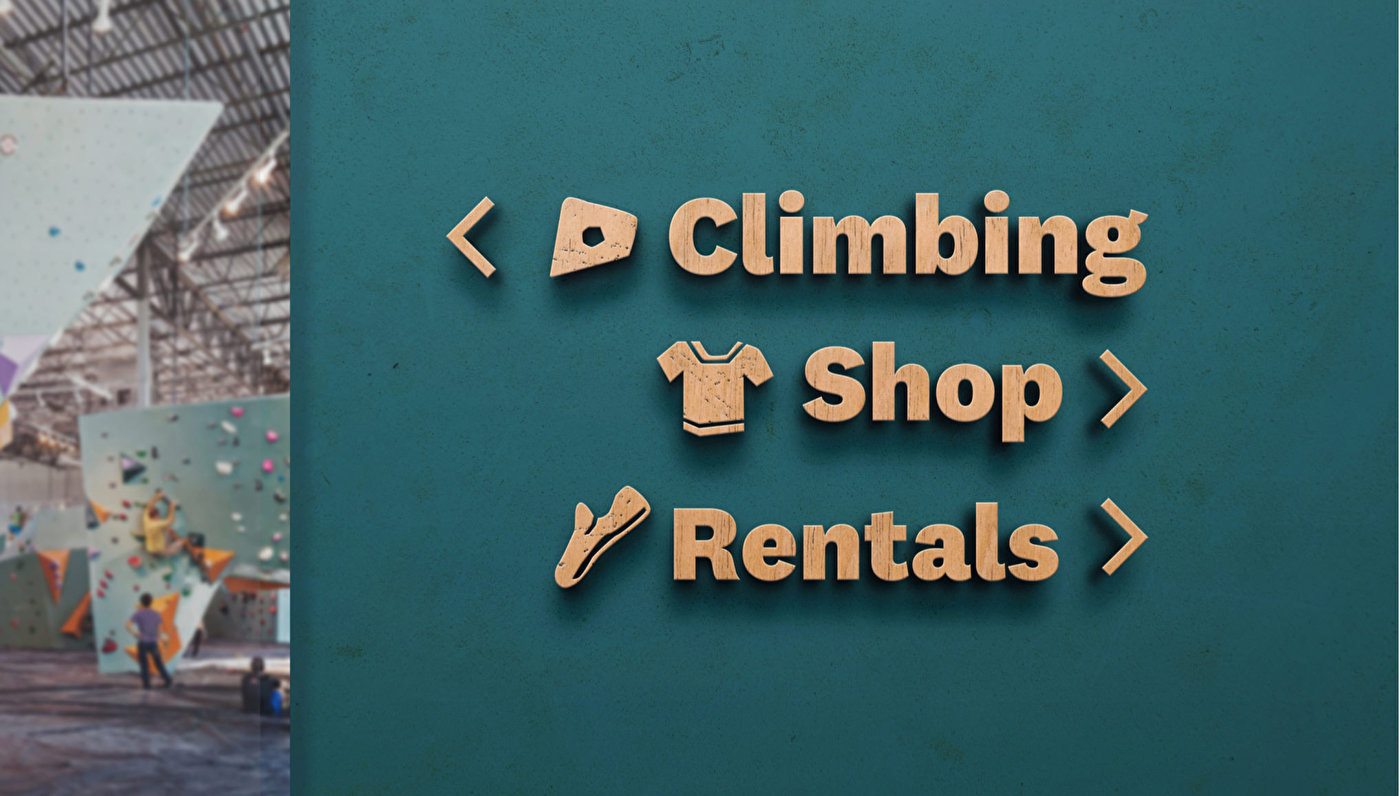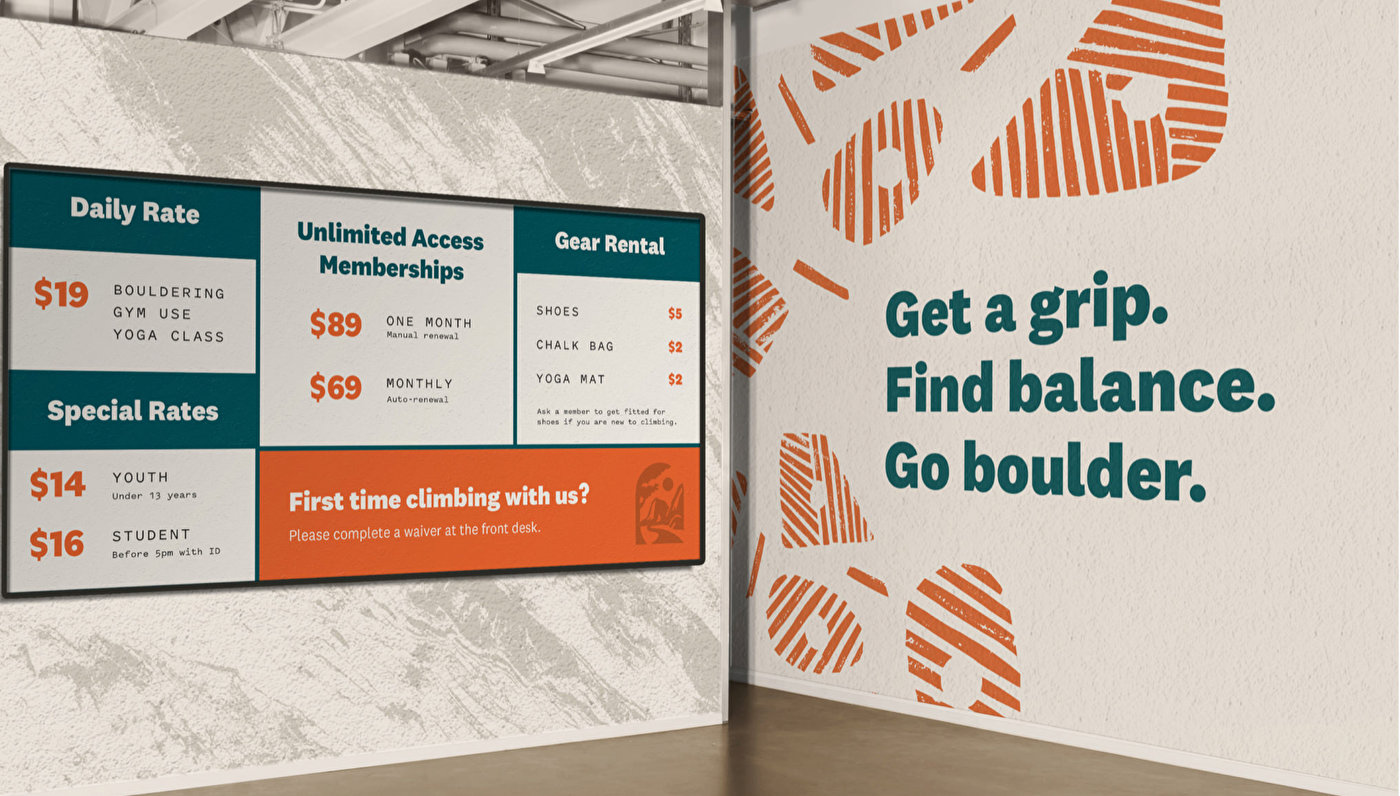 Rock Haven officially opened its doors in September 2022 in Gresham, Oregon with over 18,000 square feet of bouldering walls, space for free weights and strength training, and a variety of classes for adults and youth.