Bringing Powder to the People
Branding, Digital, Development, Photography, Video
For over 40 years, Powderbird has run some of the finest helicopter ski trips in the world, with an emphasis on balancing safety and adventure into a truly premium experience. To tell their awe-inspiring story, we spent time at Powderbird HQ in Little Cottonwood Canyon, Utah, observing their operation from predawn to après-ski. We went to guide briefings, interviewed the pilots, and talked to the customers. And we shot it all for a day-in-the-life video, which helped prepare us for the next step: evolving Powderbird's visual language.
Logo Design
We evolved Powderbird's logo to make it more modern, more versatile, and more ownable. By emphasizing the sharp, geometric angles of the mountain (and therefore the bird,) we drew out the sleek nature of both the brand and the experience of making turns in the freshest powder of the season.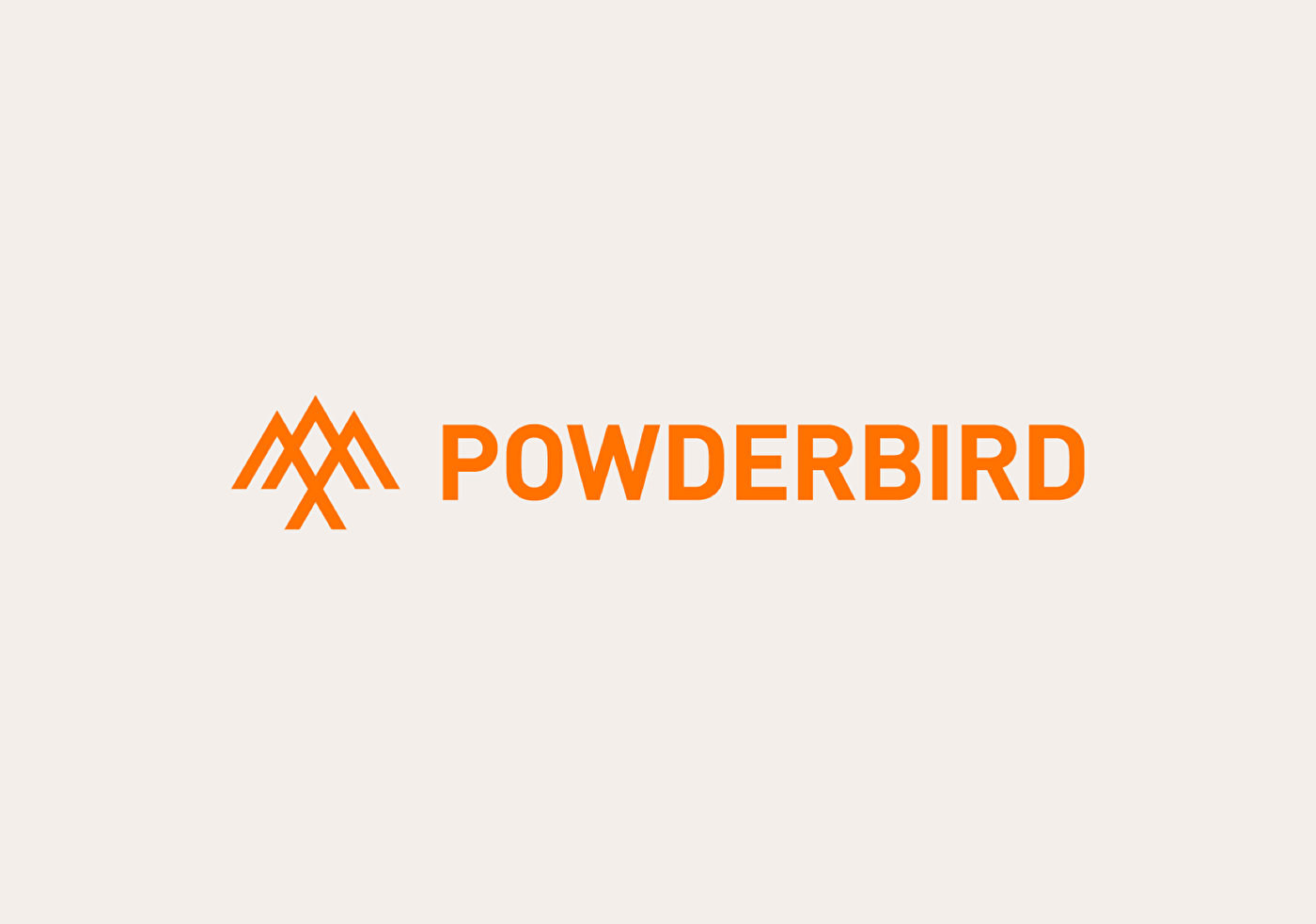 To carry forward the Powderbird brand, we assembled a strong color palette that was both functional and beautiful. We also partnered with our friend Lance Koudele to produce a selection of breathtaking images. From helicopter wraps to thermoses, we applied the new visual identity to various mediums.
Powderbird's operation is pretty unique. We wanted to build a website that was as well. We designed, wrote, and developed an immersive interactive experience with a custom-built CMS and integrated reservation system. Plus, all that glorious ski content.