Planned Parenthood
Privacy. Respect. Care.
Art Direction
Brand Strategy
Campaign
Photography
Known as one of the nation's leading providers of affordable healthcare for women, Planned Parenthood needed help when it came to raising awareness about their services for the gay community.

With a strong strategy and intelligent art direction, Owen Jones set to work crafting a cohesive campaign that would introduce Planned Parenthood Columbia Willamette as a reliable provider of PrEP—a daily pill that helps prevent HIV infection.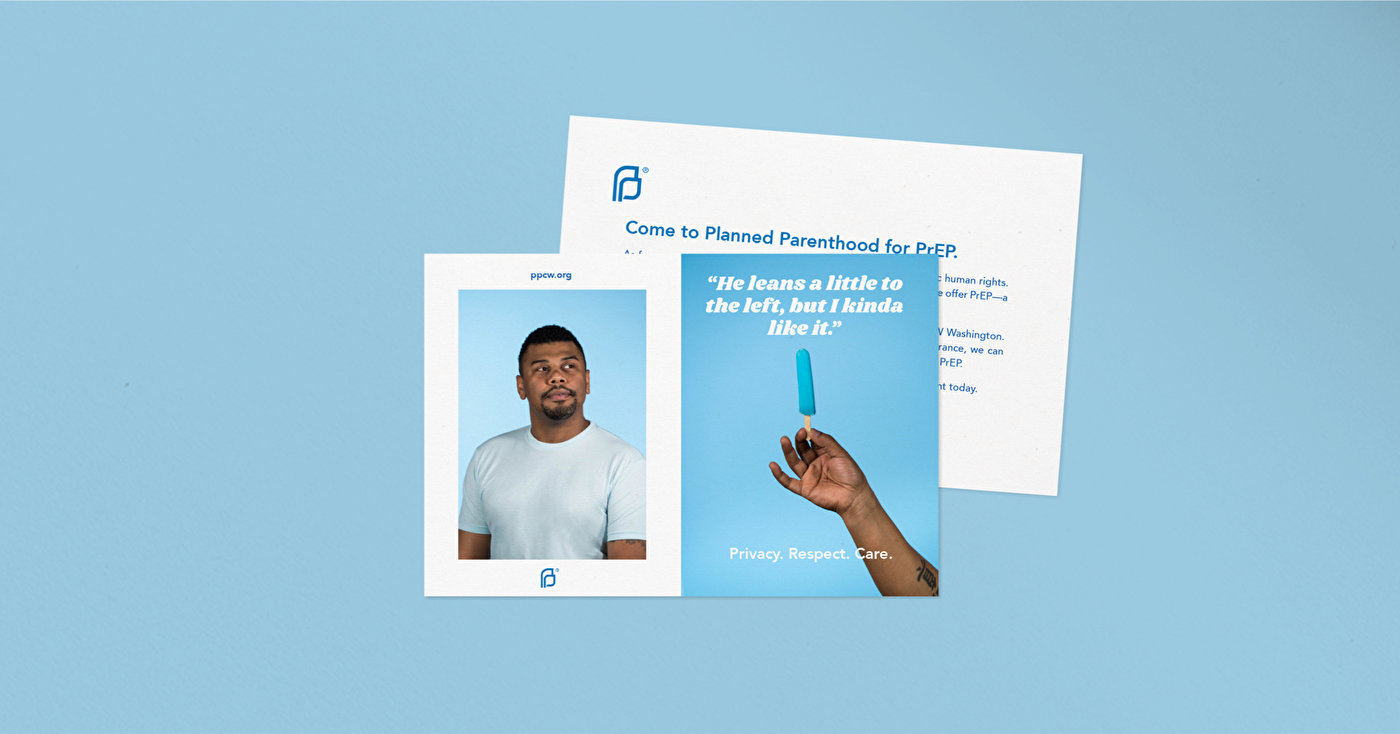 Ridicule. Loss of care. Mistreatment of privacy. Studies have shown these are the reasons many LGBT people are reluctant to share their sexual orientation and gender identity with medical professionals. With the problem clearly identified, we put our heads together. Planned Parenthood had an opportunity to leverage its reputation for inclusion, privacy and respect.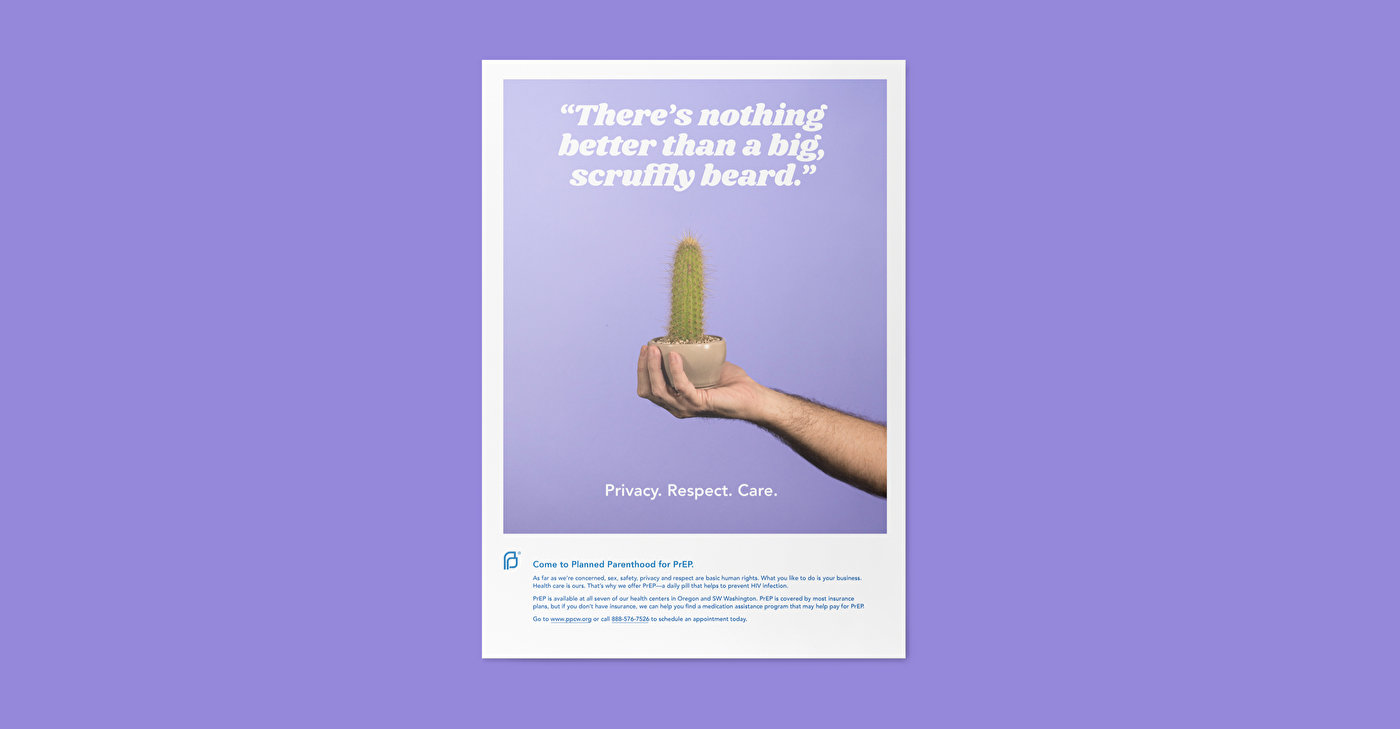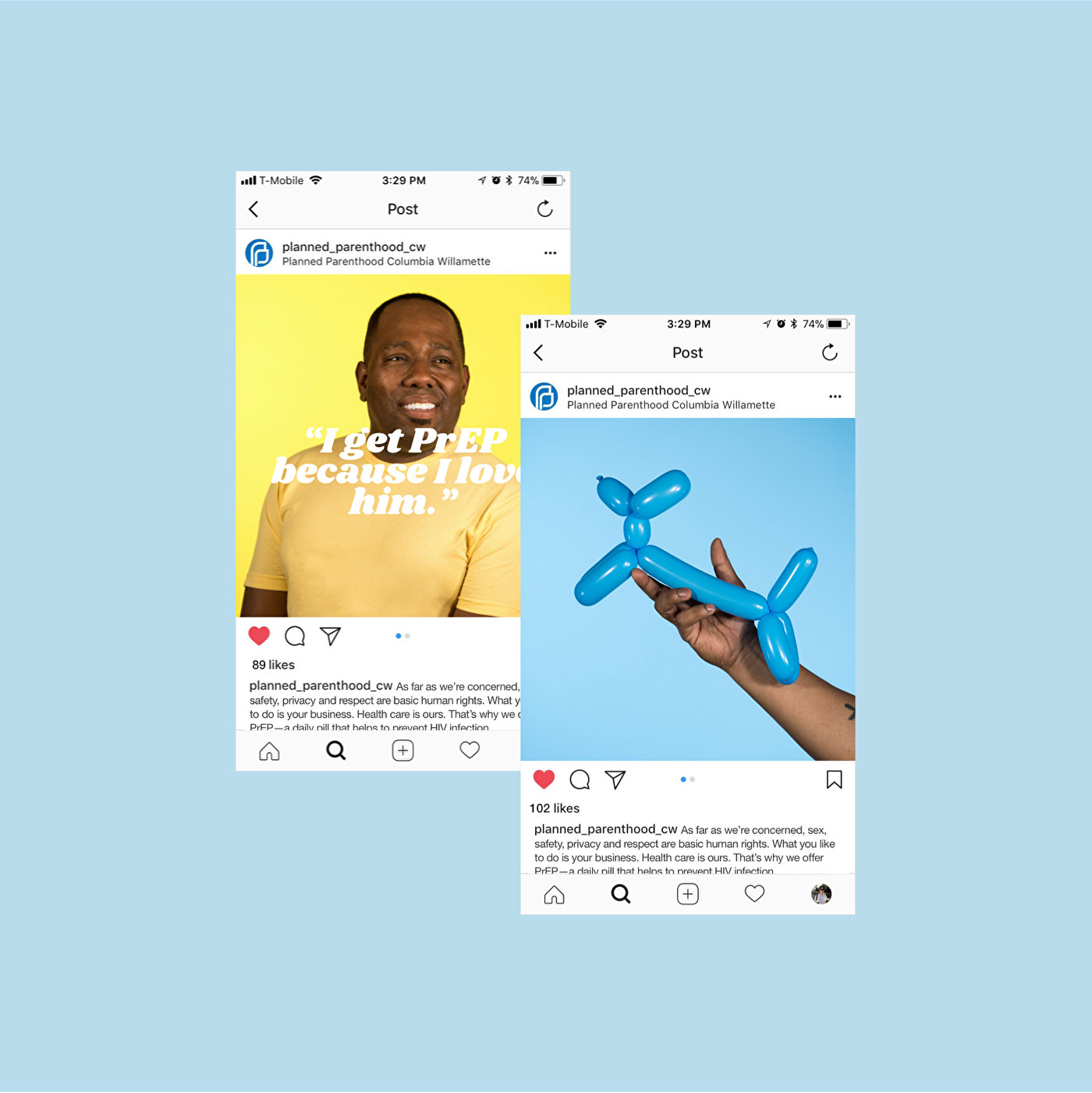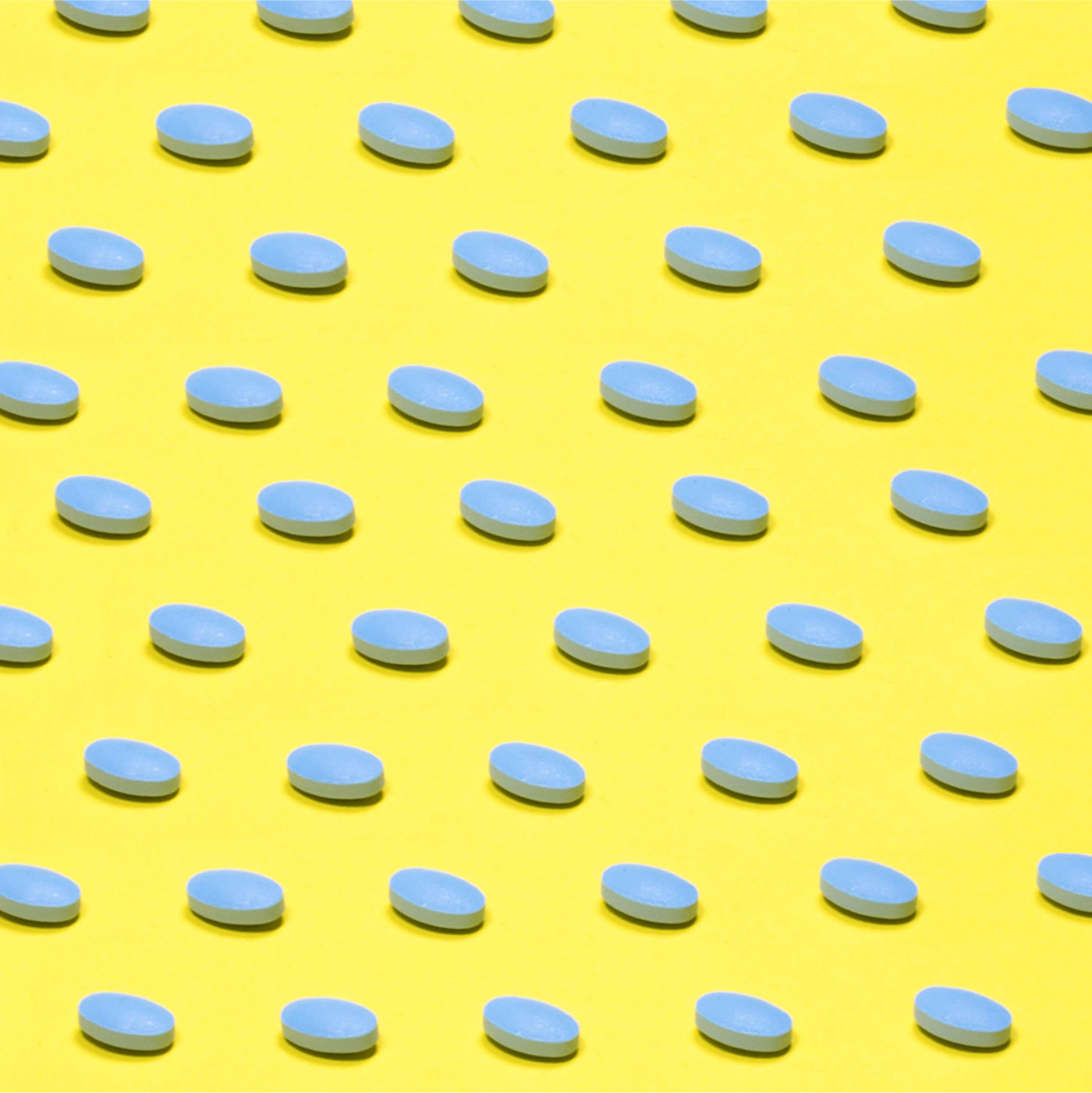 The idea was simple, celebrate humanity. All its quirks. Its idiosyncrasies. Its imperfections. Because at the end of the day, that's all this campaign was about. Sex. Privacy. Safety. PrEP. It's all here and it all matters because we're passionately, unapologetically, chronically human.
Behind the Scenes
Portraiture of gay men from the Portland area was used to capture a diverse, realistic representation of the community. Suggestive props and pointed, humorous messaging complemented these photos to illustrate stories about safe sex, privacy, and access to life-saving drugs. The final result was an effective campaign complete with posters, postcards, and social applications.