PagerDuty
Introducing always-on digital ops
Content Production
Copywriting
Design
In an industry filled with as much jargon as lofty tech ambition, PagerDuty is on a mission to clearly redefine what they do for their customers and put a stake in the ground as to who they are within the industry—the leaders of digital operations management. But what is digital ops? And what services can PagerDuty provide? Our Owen Jones team set out to define just this with a 60-second video that clearly captures who PagerDuty is, what services they provide, and how they can digitally transform an organization.
We concepted multiple directions for this video, working with the brand team at PagerDuty to get sharp on our deliverable before writing the script and moving into storyboards and illustrations.
Illustrating the Abstract
PagerDuty is a complex platform. We knew we had to be strategic when it came to developing illustrations styles that would pair well with PagerDuty's established brand and effectively communicate abstract ideas. So, we leaned into the expressiveness of the brand's existing patterns and created a style based around simple geometric shapes that could easily be manipulated into animations. These geometric shapes allowed us the freedom to switch between representational and nonrepresentational objects while still feeling cohesive.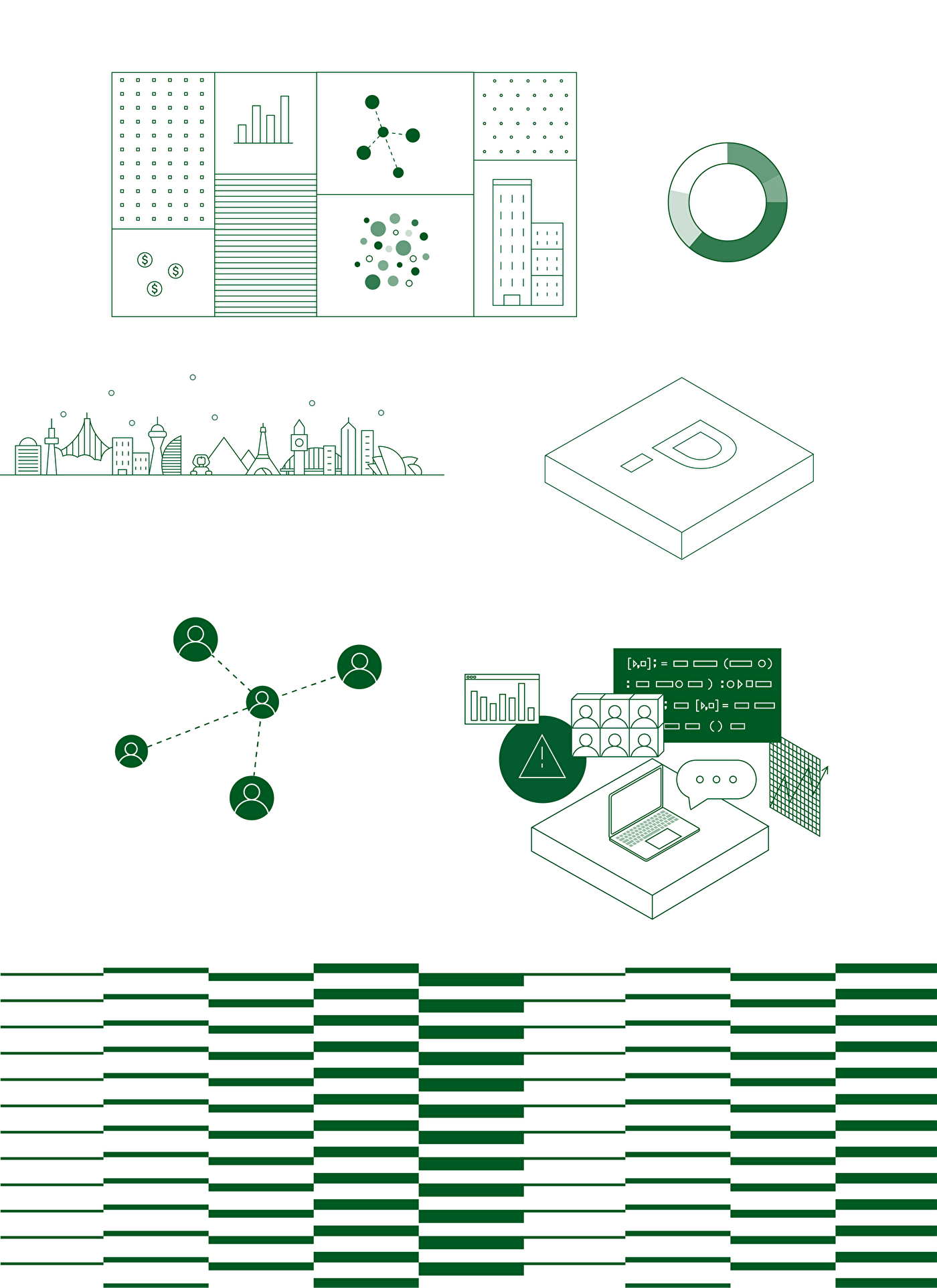 Adding the Finishing Touches
Once the script and the visual direction were finalized, we brought the concept to life with animation. Then, we labored over music, sound design, and voiceover to ensure the quality and timing of each enhanced the video, helping it reach its full potential.