Nike
Creating a Community with Campfire
Design
Production Design
Strategy
UX Design
Web Development
Each year, over 200 Nike employees from the Integrated Retail Marketing (IRM) team get together for an offsite, multi-day retreat called Camp Bowerman. Unfortunately, Covid-19 had other plans for 2020. With the retreat canceled, the team needed a digital community that would recreate the feeling of togetherness Camp Bowerman provided. The Nike Campfire website was the answer. Our task was to figure out how to bring this big idea to life.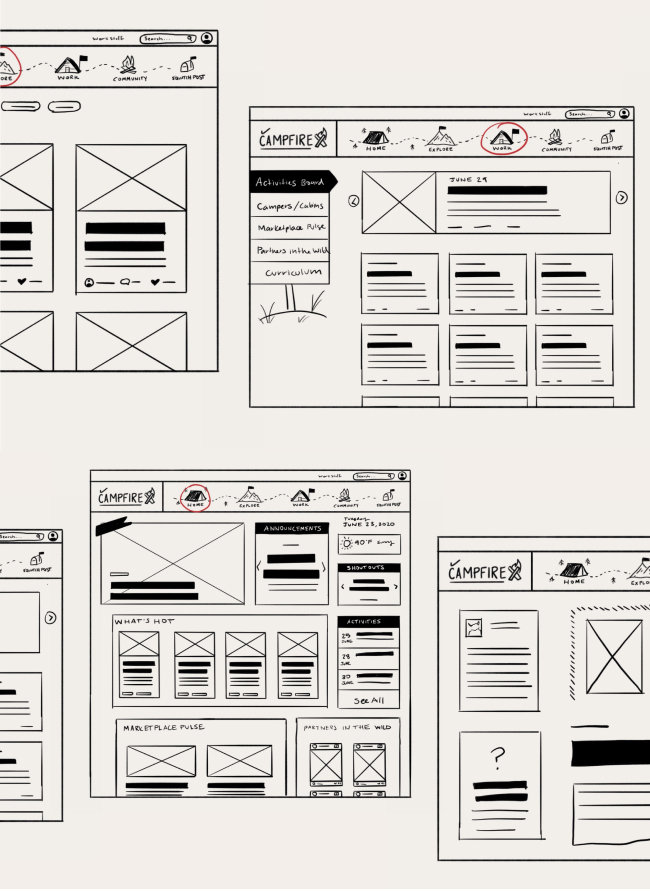 Feels like Camp
For the look and feel of the site, we wanted to create an experience that felt unique to the IRM team. After getting to know their dynamics and culture, we created a logo inspired by the campfires that bring people together paired with whimsical illustrations and a few mythical creatures thrown in for good measure.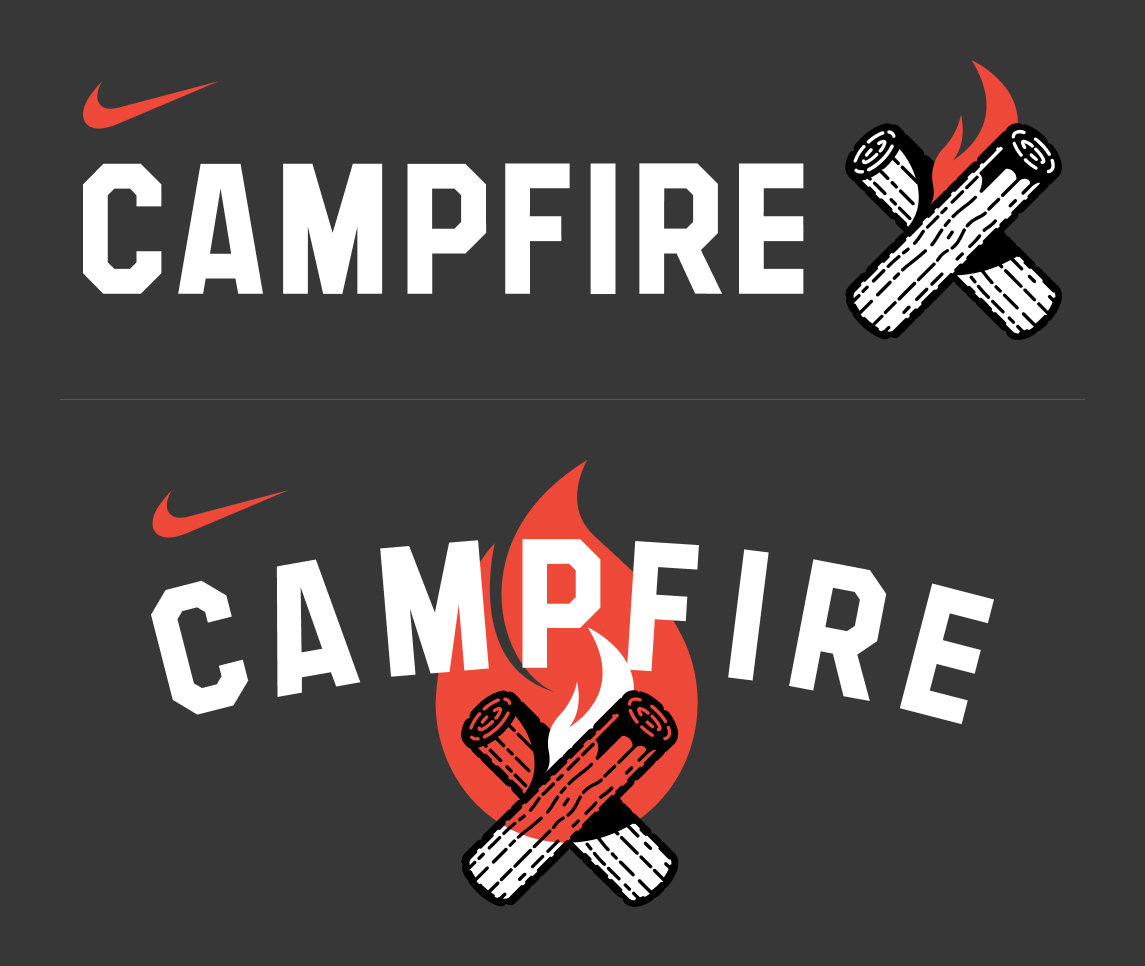 Together Online
With Nike's aggressive goal to launch the site less than six weeks from date of hire, we got started on a quick discovery phase, focusing on a few specific goals. To help the Nike IRM team build a shared sense of community and culture, we decided to create a "digital watercooler" experience distinct from existing intranet and work-focused websites.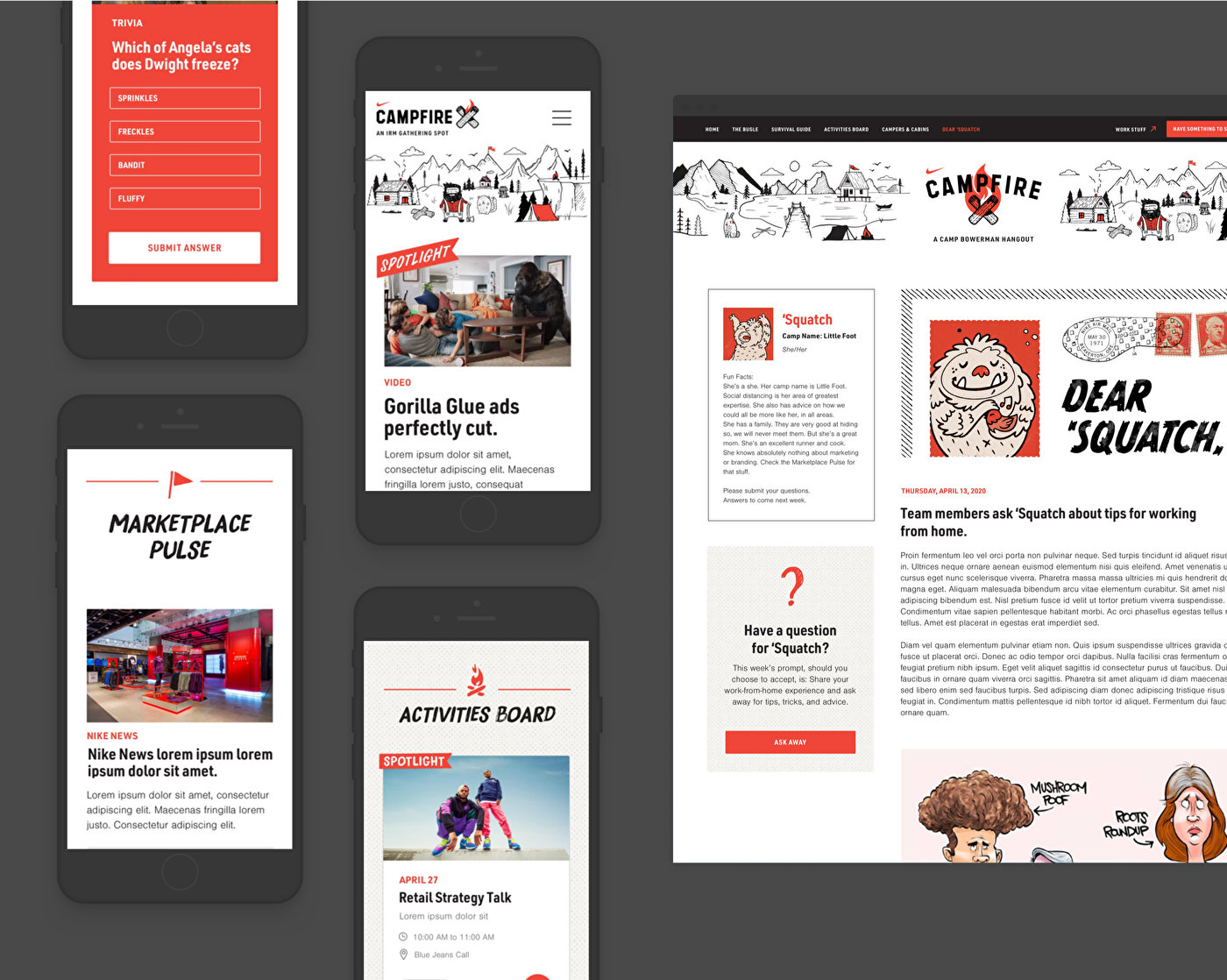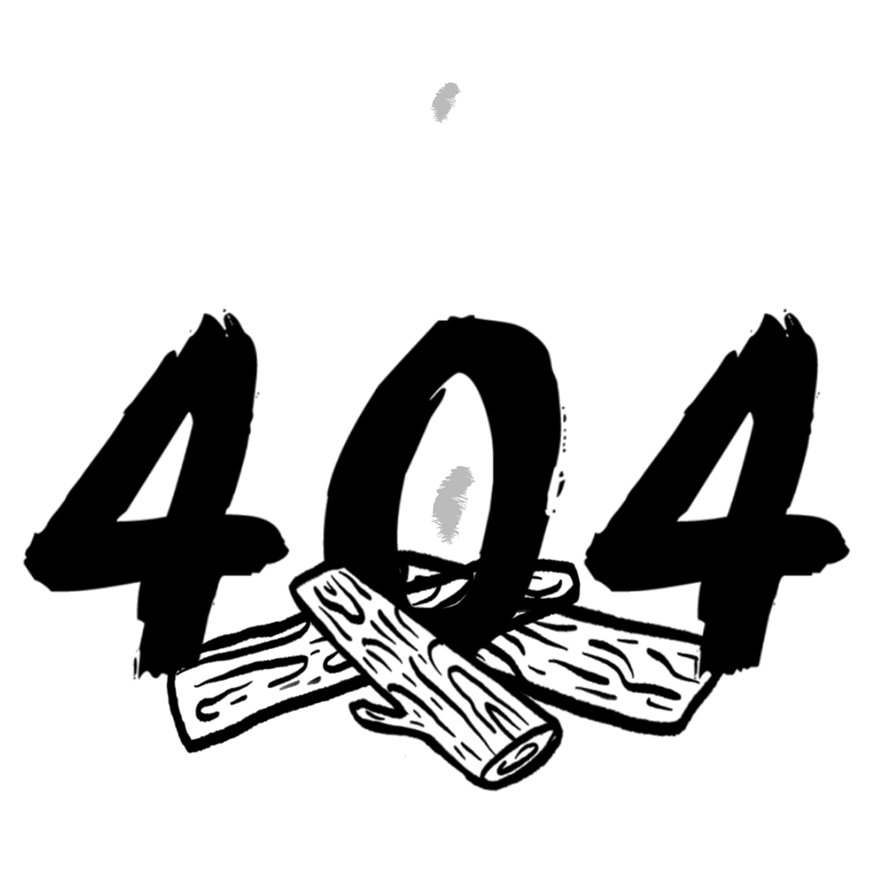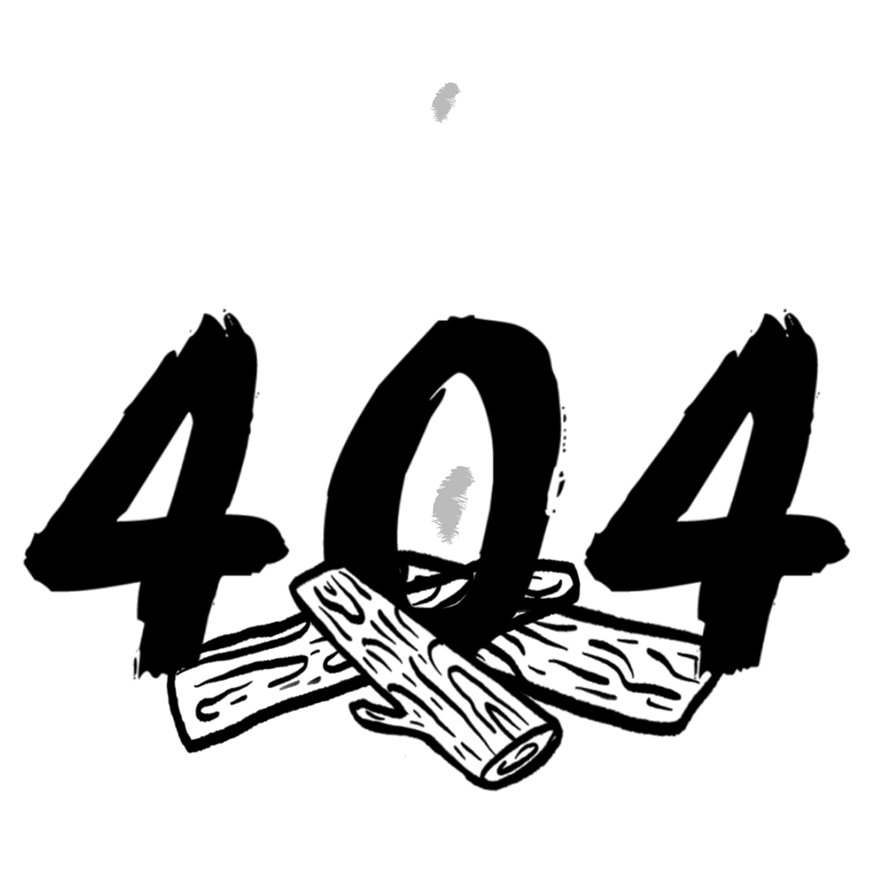 Developing a Playful Camp Community
Organized around a digital hub with a flexible, custom WordPress CMS, the Nike Campfire site incorporates trivia, polls, and an activities board to encourage sharing from everyone on the team and celebrate the culture that makes them so unique. A custom front-end user experience matches the "campiness" of the Camp Bowerman retreat.