MIZU
Recharging with Mizu
Branding
Copywriting
Design
Illustration
Motion
Production Design
Mizu, a premium water bottle, mug, and cup company, came to Owen Jones for a FA2021 product launch campaign playbook to support asset production across social and digital marketing channels. We wanted to push their brand aesthetic while creating something that appealed to their European target market's interest in California surf culture, highlight the products' technical features, and emphasize Mizu's sustainability focus. Our solution was to let the team work freely — playing with scalable, digestible ideas for immediate implementation.
Bold, energetic, and expressive
After a brand competitive review, the creative team brainstormed and built out three different campaign concepts exploring how each would lean into environment, product technical details, and inclusivity.

This idea was bright, hot/sun-bleached, kinetic, and fun and focused on the recharging capabilities of the products. For a product line aptly named "Jumpstart Collection," our designers developed custom illustrations for this theme to lean into a retro-surf energy while messaging focused on both play and environmental efforts for future generations.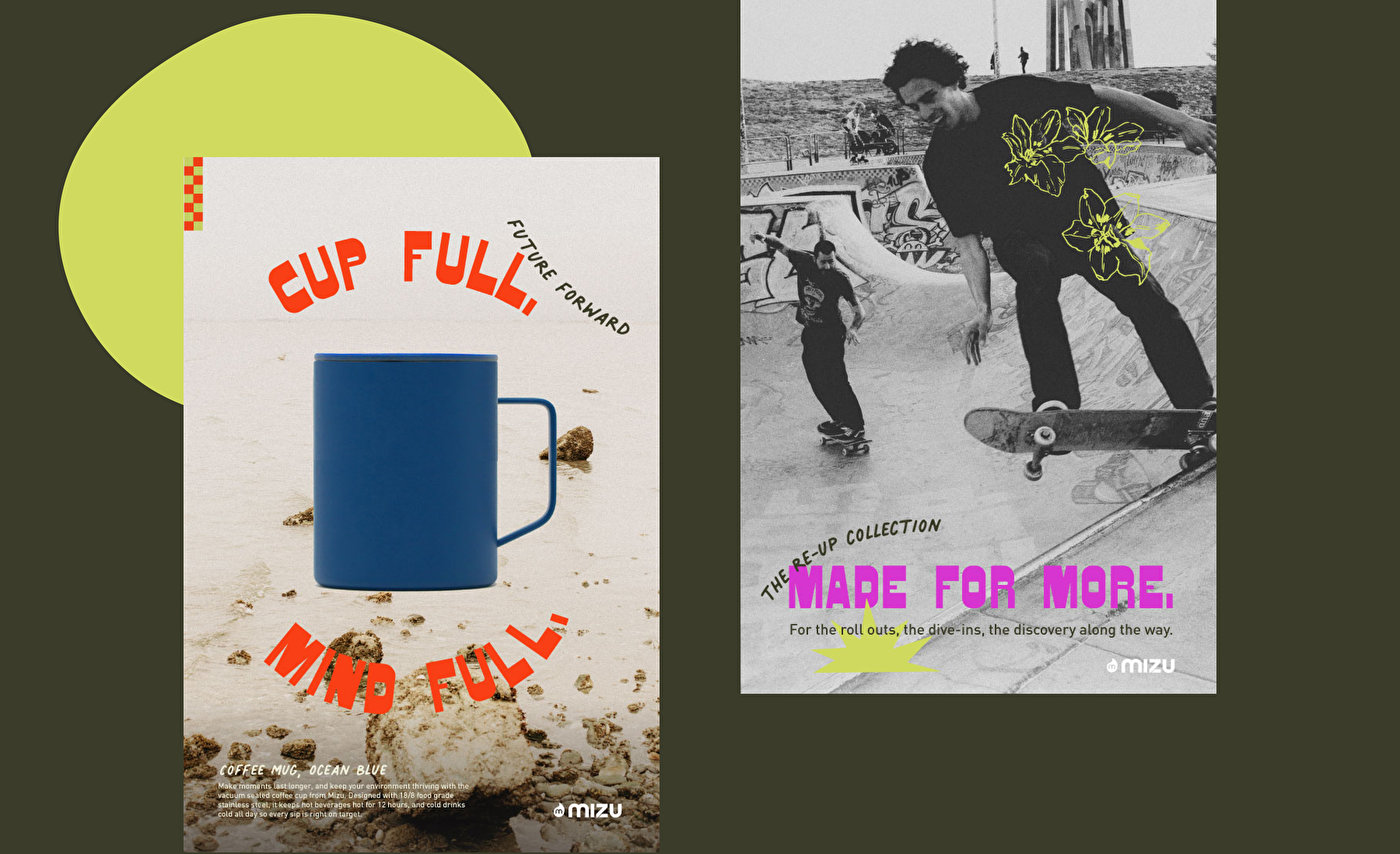 This concept let us go big on motion exploration — creating vibrant and kinetic gifs, along with a full pattern and shape library, expansion of the illustrations library, product page mockups, instagram posts, posters, and sticker concepts. We also refined campaign voice, wrote an anthem, and defined an initial organic social plan.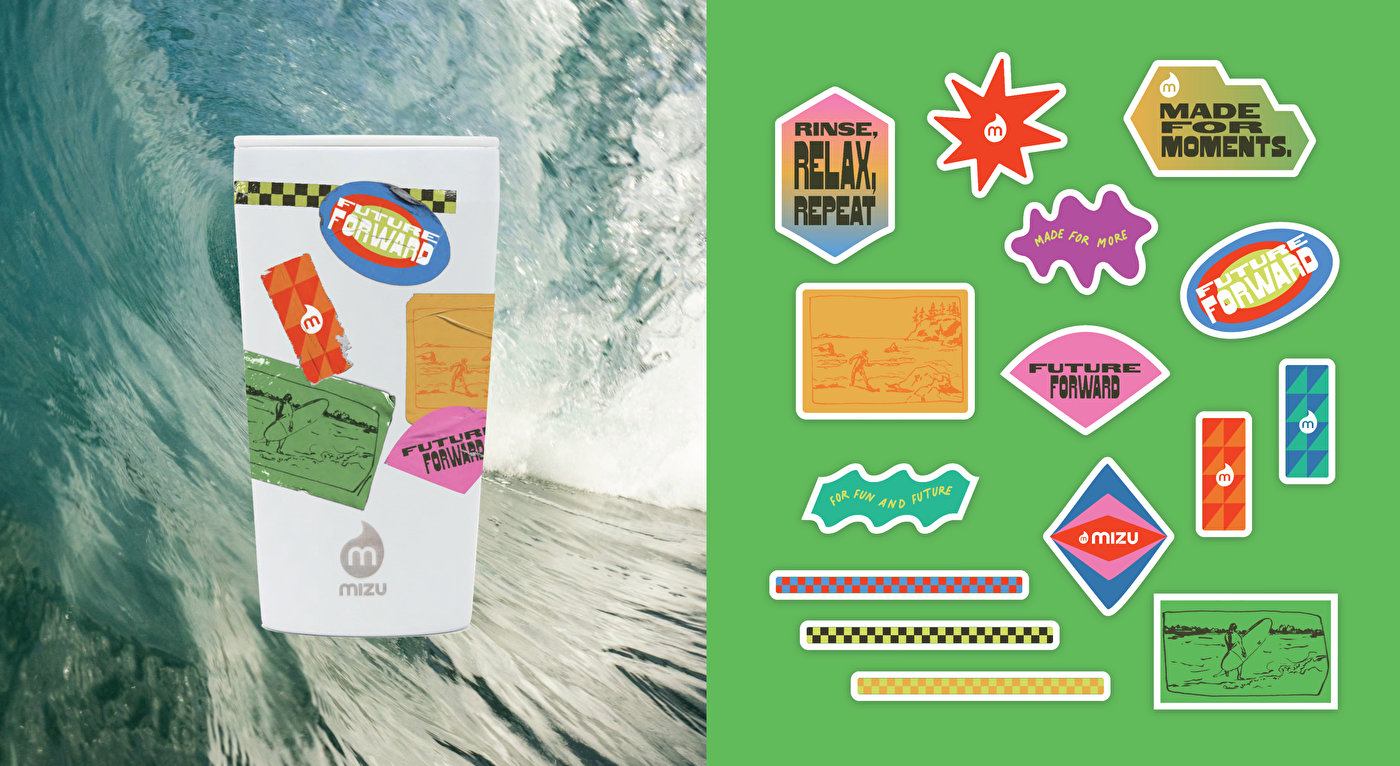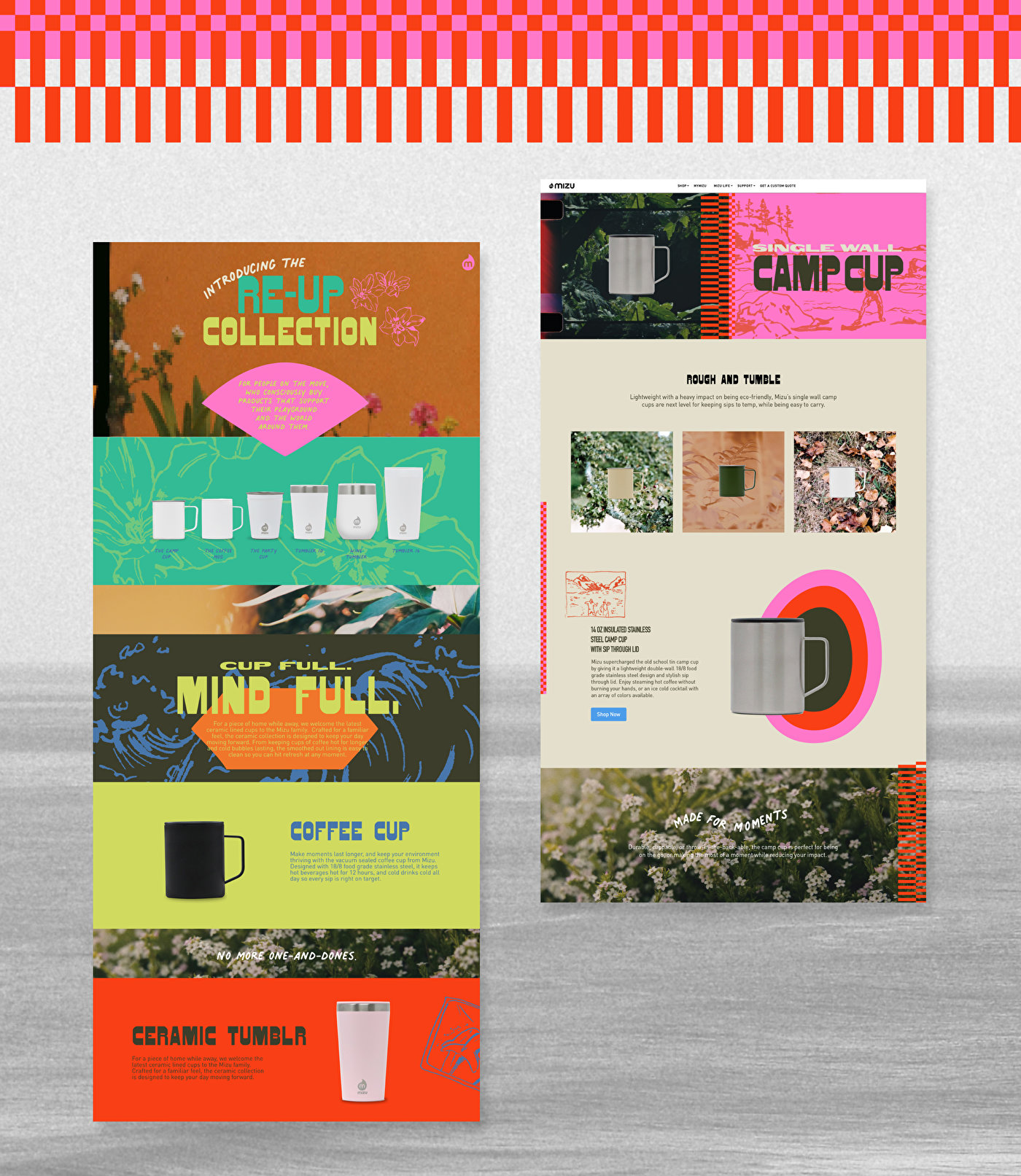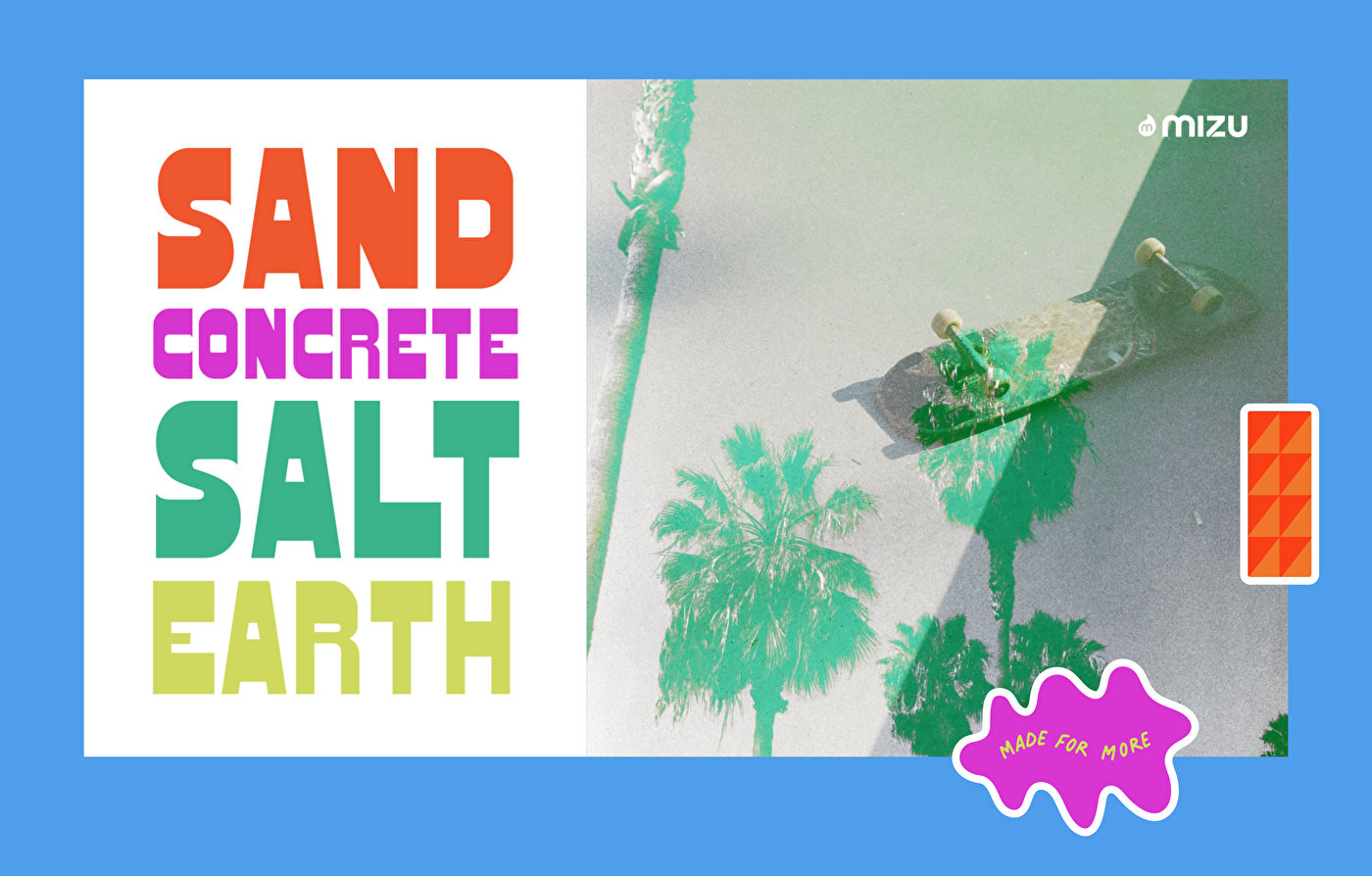 From playing with motion and learning on the fly, to holding spontaneous iphone cup photoshoots for IG story mockups, we went all in finalizing Mizu's seasonal playbook. This round, we built out a photography bank using all royalty free images, created kinetic email templates, and nailed down campaign branding guidelines. Ultimately, we ended up not only delivering a playbook, but a toolkit of usable assets for a daring, and supportive launch of their product line.