Jordan
Taking Flight with Jordan
Brand Strategy
Campaign
Production Design
Jordan is a brand synonymous with Flight. From its legendary namesake to present-day product and consumers, the brand continues to soar above the competition.

By bringing their highest-profile seasonal campaigns to life with strategy, creative problem solving, design and copywriting, Owen has become an integral partner in helping elevate Jordan's primary e-commerce, and storytelling platforms.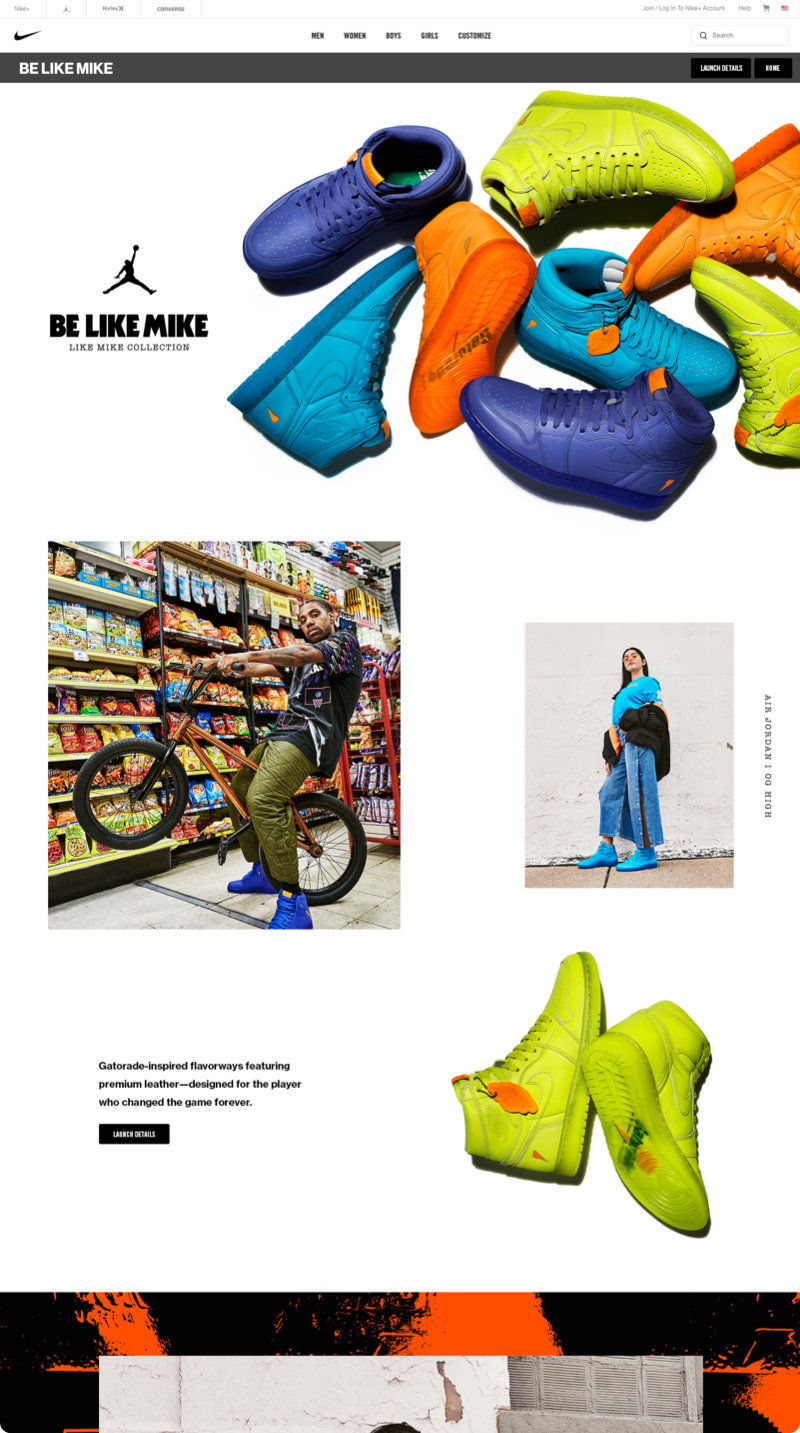 Gatorade
To commemorate the original "Like Mike" Gatorade commercial from 1991, the brand released apparel, along with the AJ I, AJ VI, and AJ XXXII, in unique colorways. We created campaign pages that mirrored the multiphase launch of the product throughout the season, culminating in a page highlighting the unique "flavorways" of the iconic AJ I.

AJ XXXII
Born of innovation and inspired by the original luxury basketball shoe, the AJ II, the latest performance shoe from Jordan Brand with unrivaled craftsmanship. With multiple colorways launched over the season, we created a landing page to tell the story behind the technology as well as the inspiration behind each colorway, giving consumers a clear destination to explore and shop the latest innovation from the brand.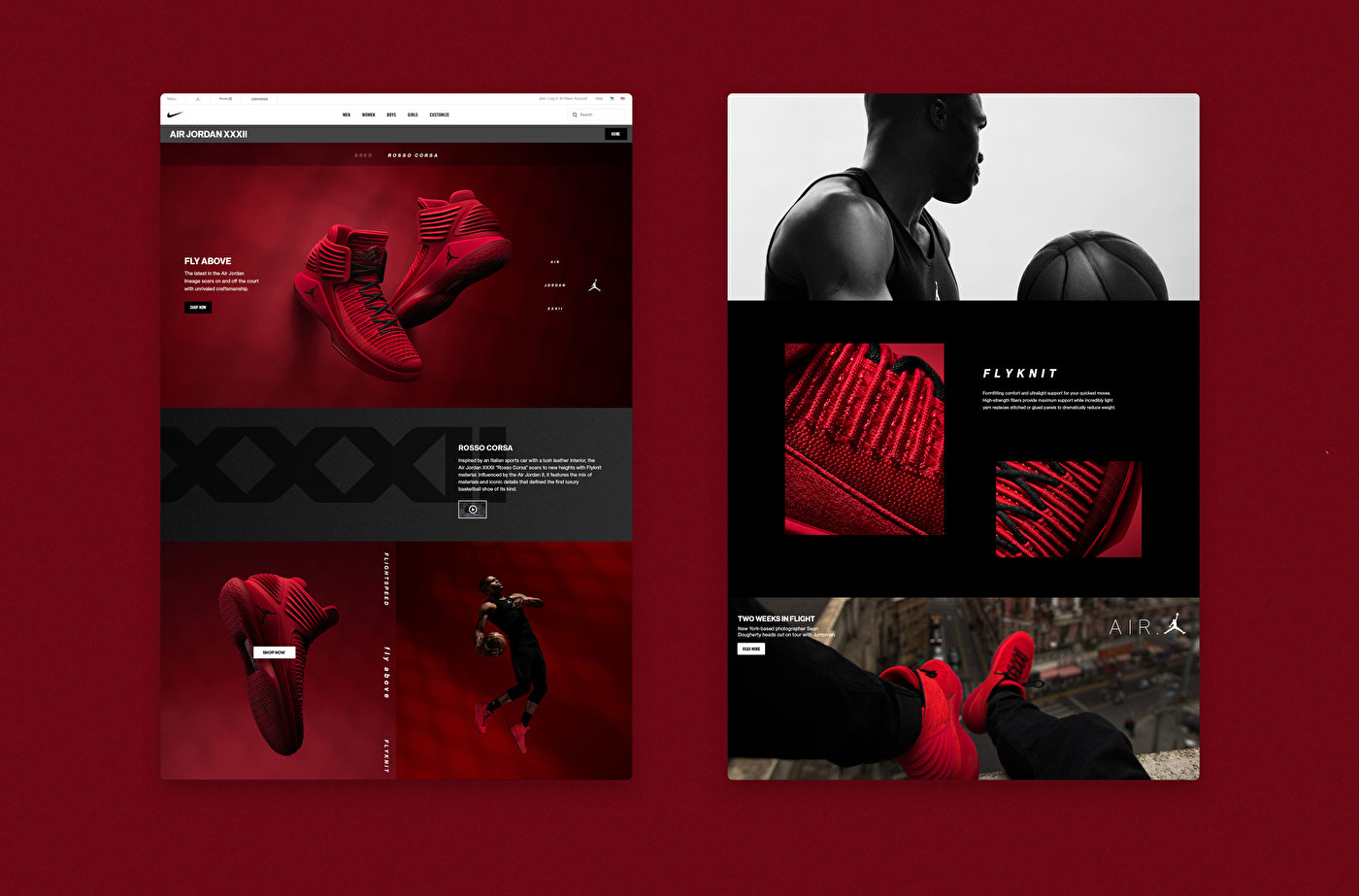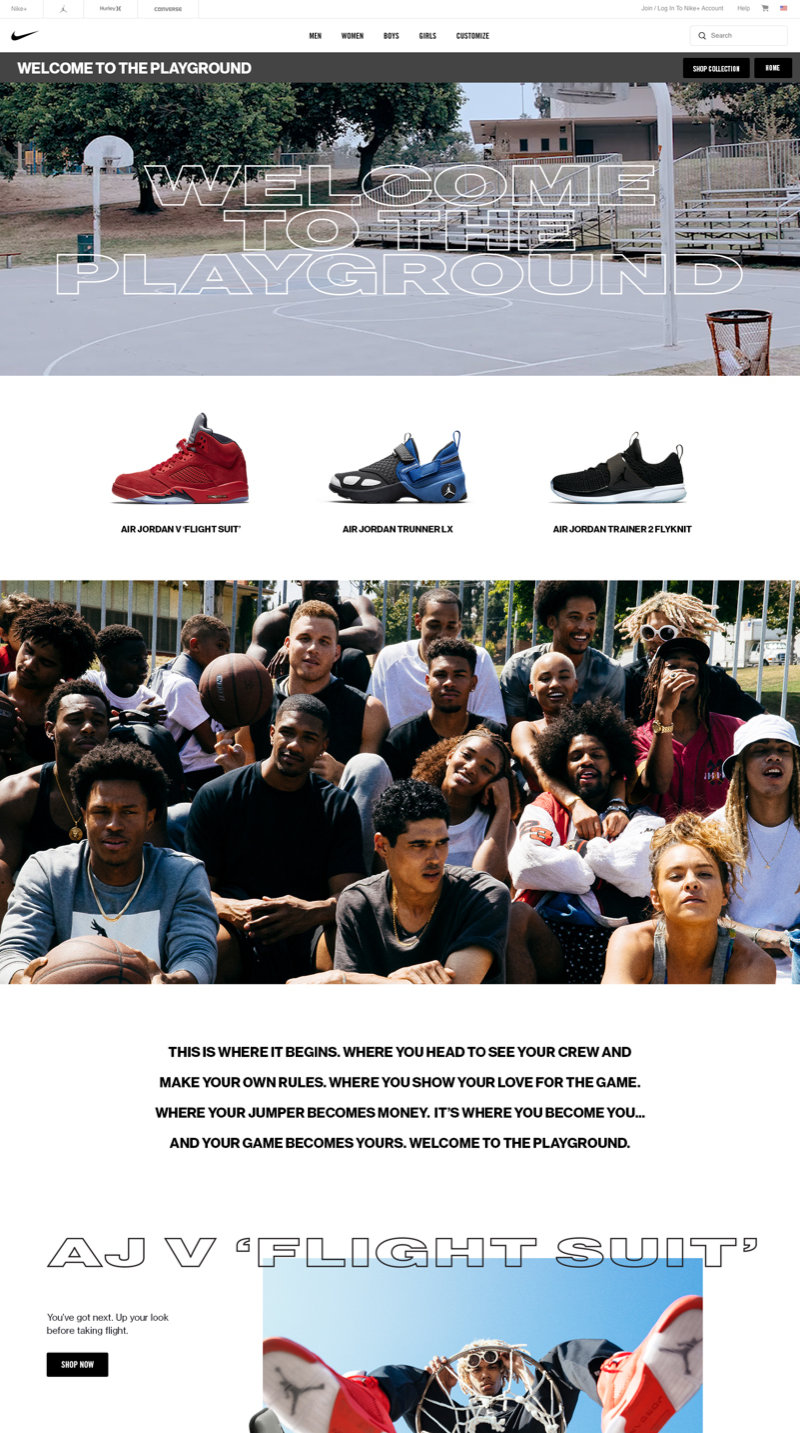 Playground
Focusing on where the consumer spends their time developing both skills and style in the summer months, Jordan unveiled new products and a gritty aesthetic for FA17. This multi-phased approach was led by key performance, training, and sportswear launches, with select apparel support. Leading with a bold video, we created campaign detail pages to highlight each phase in a way that was easy to shop and clearly told the Brand story.

Black Cat
Legendary designer Tinker Hatfield created the original "Black Cat" based upon Michael Jordan's distinctive style of play. That iconic colorway graces the AJ I and AJ XXXI this season. Our page told the story of the inspiration behind the colorway, as well as showcasing it's unique aesthetics. Key quotes and insights from Tinker himself helped to drive home the innovative thinking behind the design.