Hood River Distillers
Big Gin's moment
Strategy
Design
Illustration
Packaging
Copywriting
Campaign
With its unique blend of nine botanicals from all over the world, Hood River Distillers' Big Gin is a mix greater than its component parts. Knowing this, Owen began the project by identifying and tossing aside common exclusive tropes in the gin world in favor of a more inclusive, lighthearted, and fun approach to gin. After a strategic repositioning, we overhauled their brand visuals to align, and wrote copy for posters, sell sheets, tasting room brochures, and store displays. Hand-done illustrations added a Pacific Northwest touch. The result: a brand that encourages a choose-your-own-adventure approach to gin.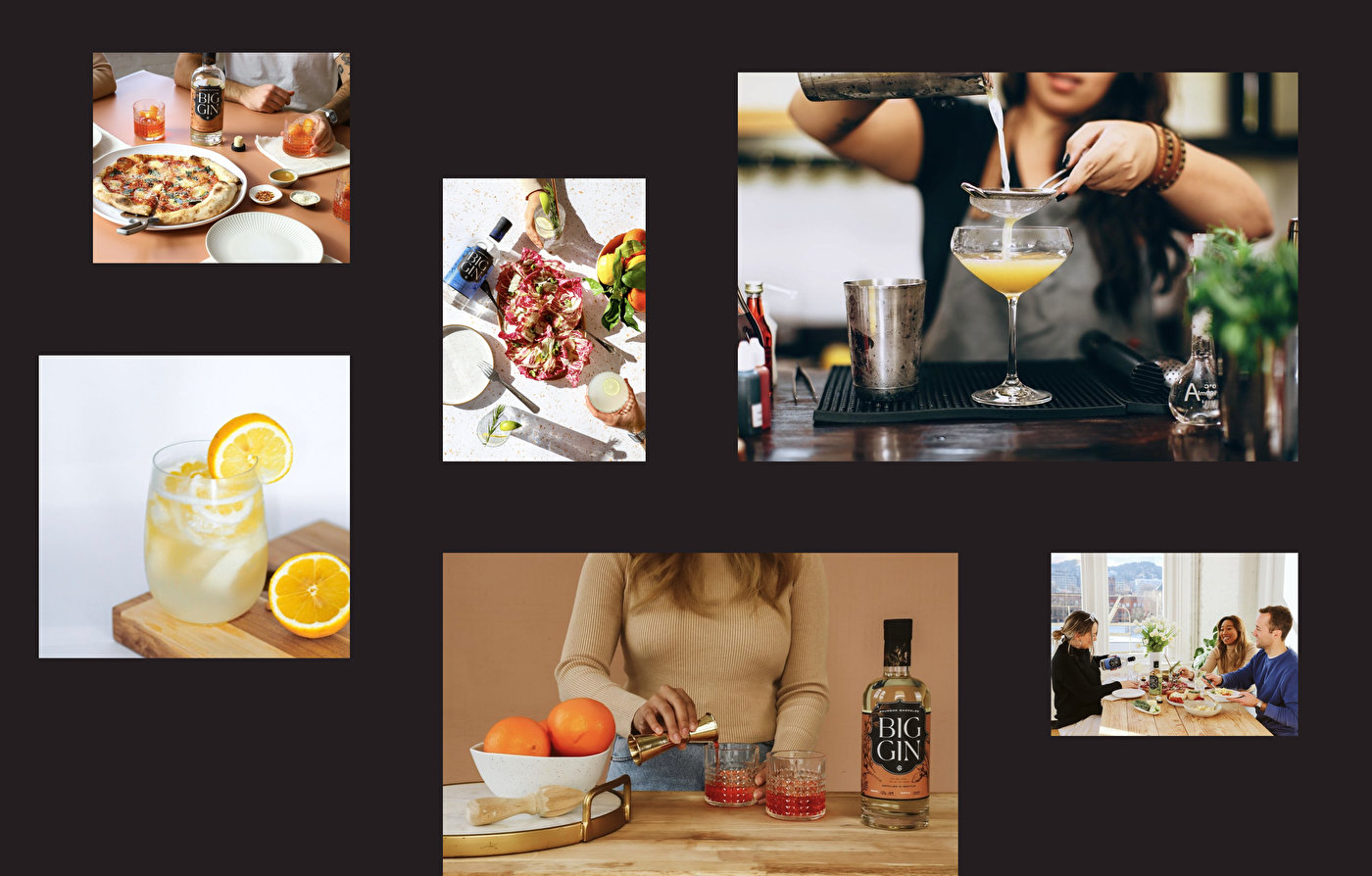 Big Gin had a hunch that most gin brands were ignoring a big gin audience: women. To dig into this theory, we launched a regional survey aimed at serious ginners and the gin-curious so we could understand their attraction - or resistance - to drinking gin. And it turned out that Big Gin was right; a majority of women were left out when it came to gin, as well as many younger cocktail consumers.
A new story
The refreshed brand removed the stuffiness of traditional gin branding, made the brand more gender inclusive, and emphasized the possibility inherent in the versatility of Big Gin. We built out a brand book for the new direction that included new design guidelines, messaging tone and voice, and Owen in-house illustrations to integrate into marketing materials.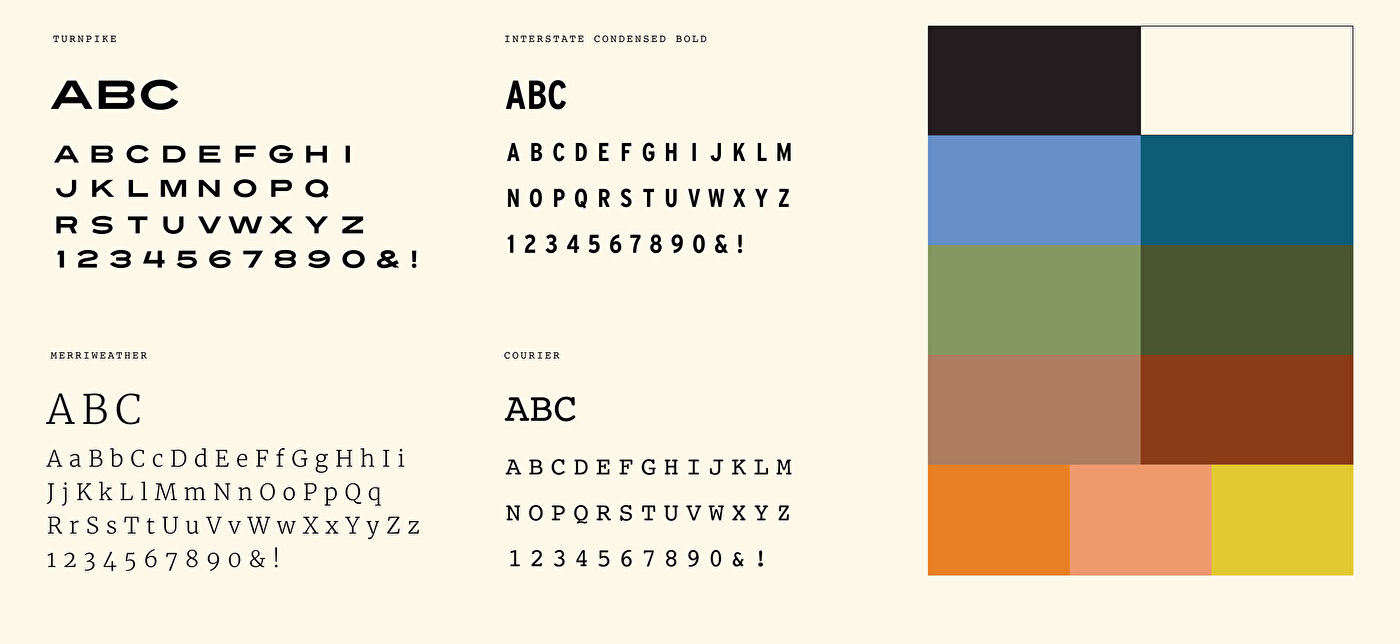 The new tagline, "Gin as you wish," added a bit of whimsy that became the basis for refreshed bottle, carton, and store display designs. We built these out for their London Dry, Bourbon Barreled, and Peat Barreled gins, along with unique copy to highlight each varietal's tasting notes.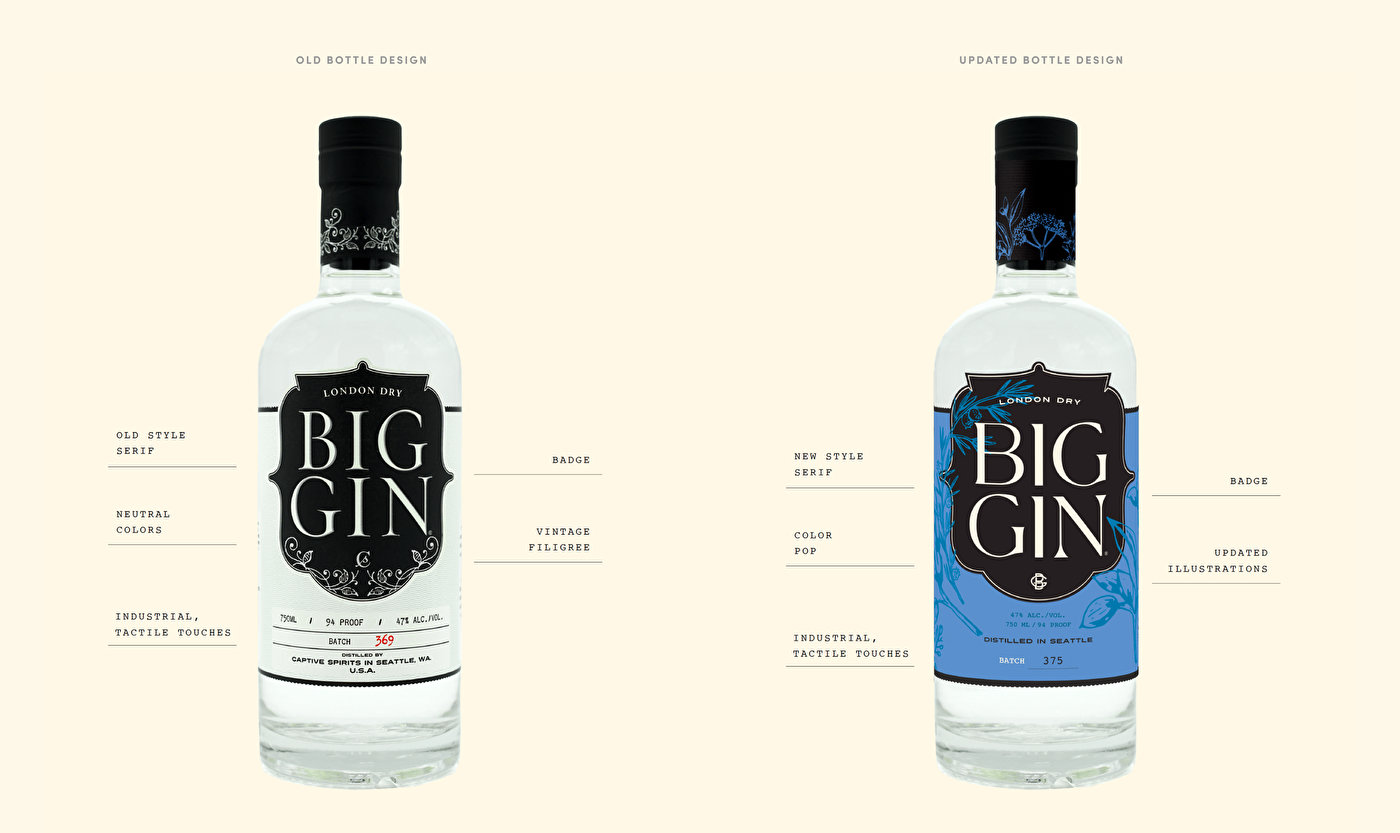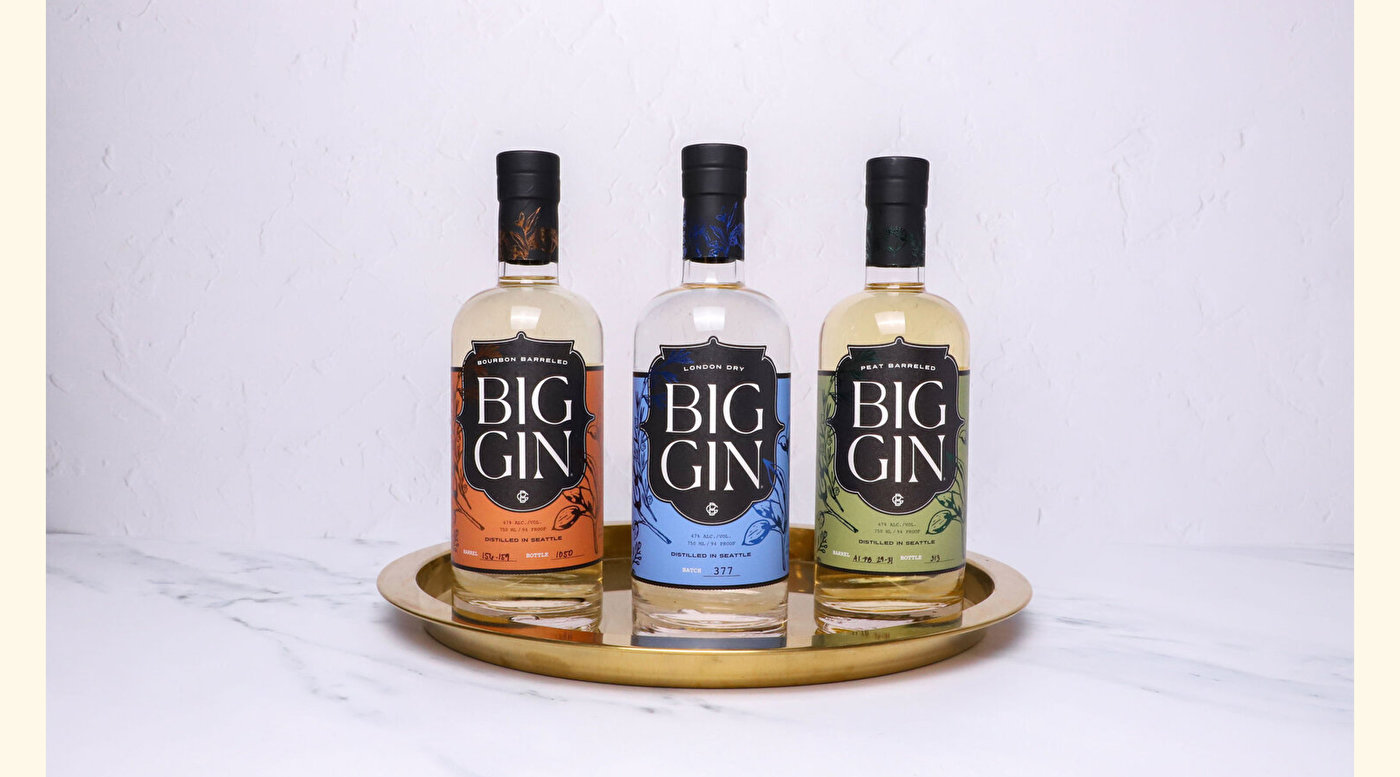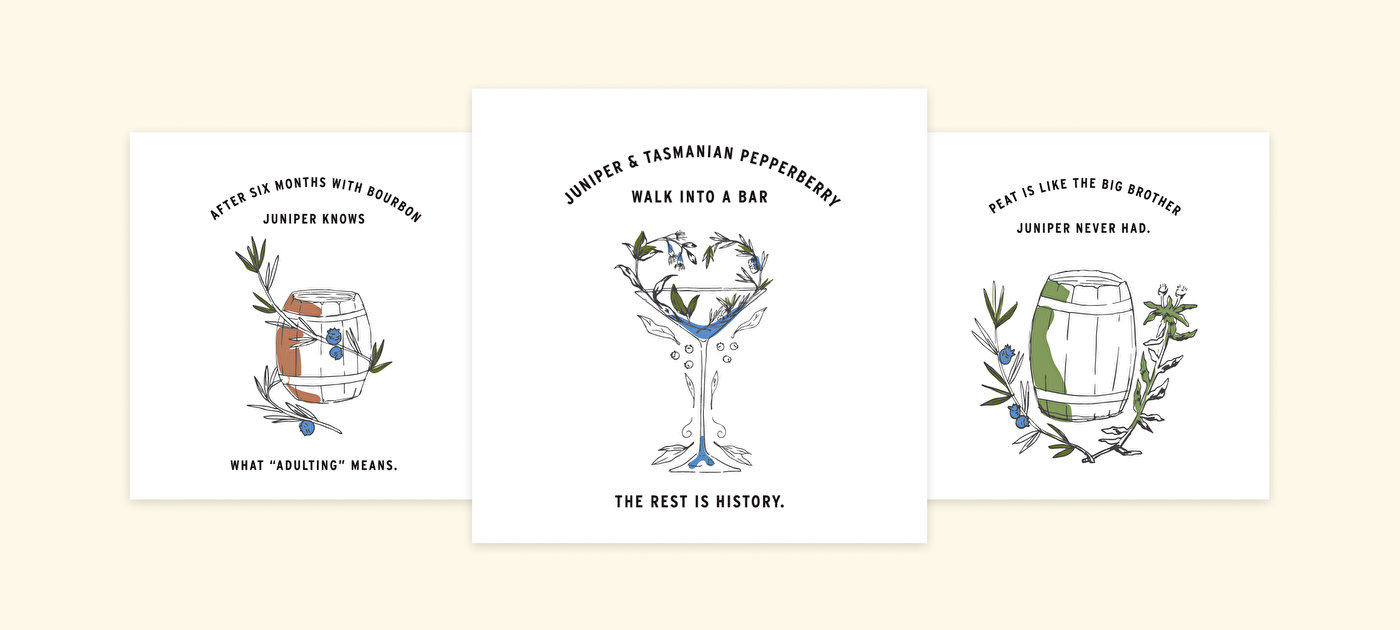 Along with packaging, we created a host of deliverables to launch the new brand. Posters, sell sheets, a brochure, t-shirts, and social media posts were sprinkled with hand-done, botanical influenced illustrations to emphasize the care with which Big Gin itself is crafted.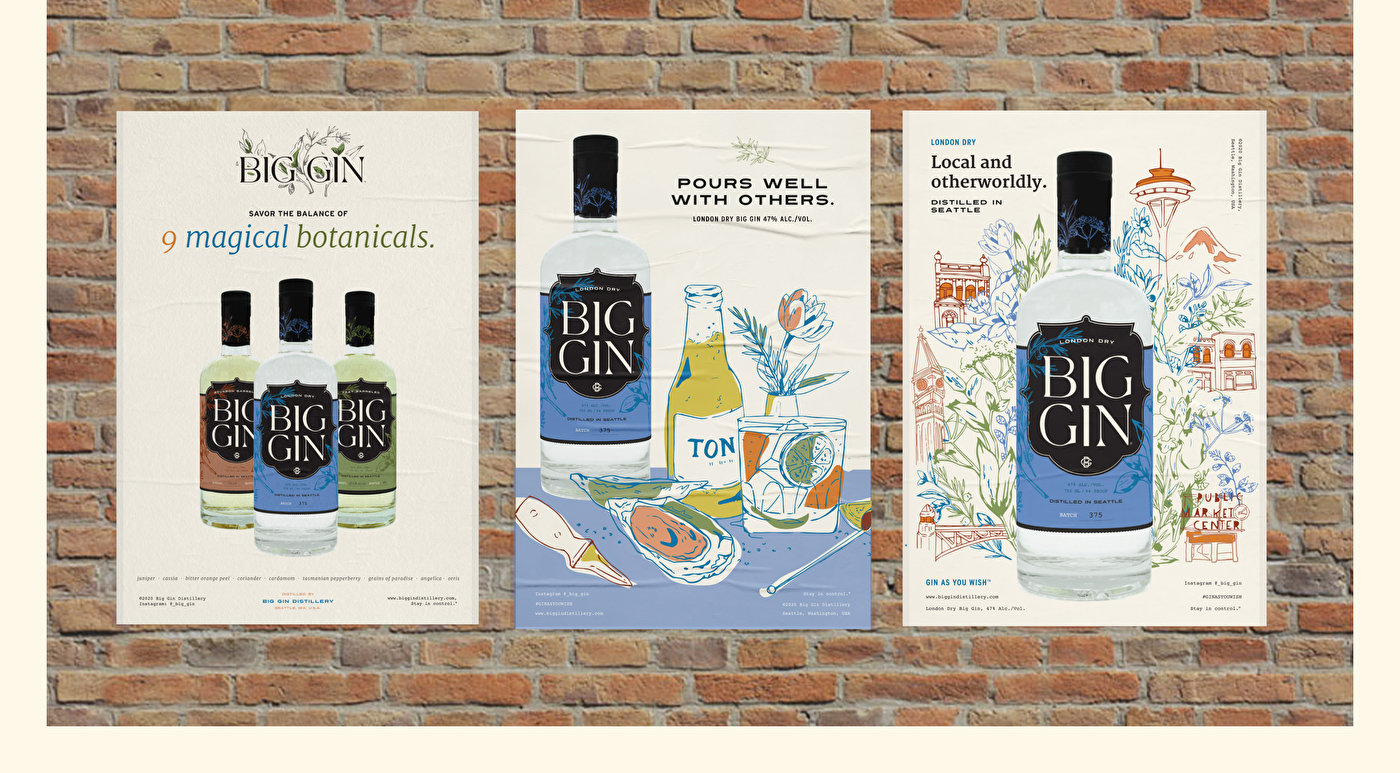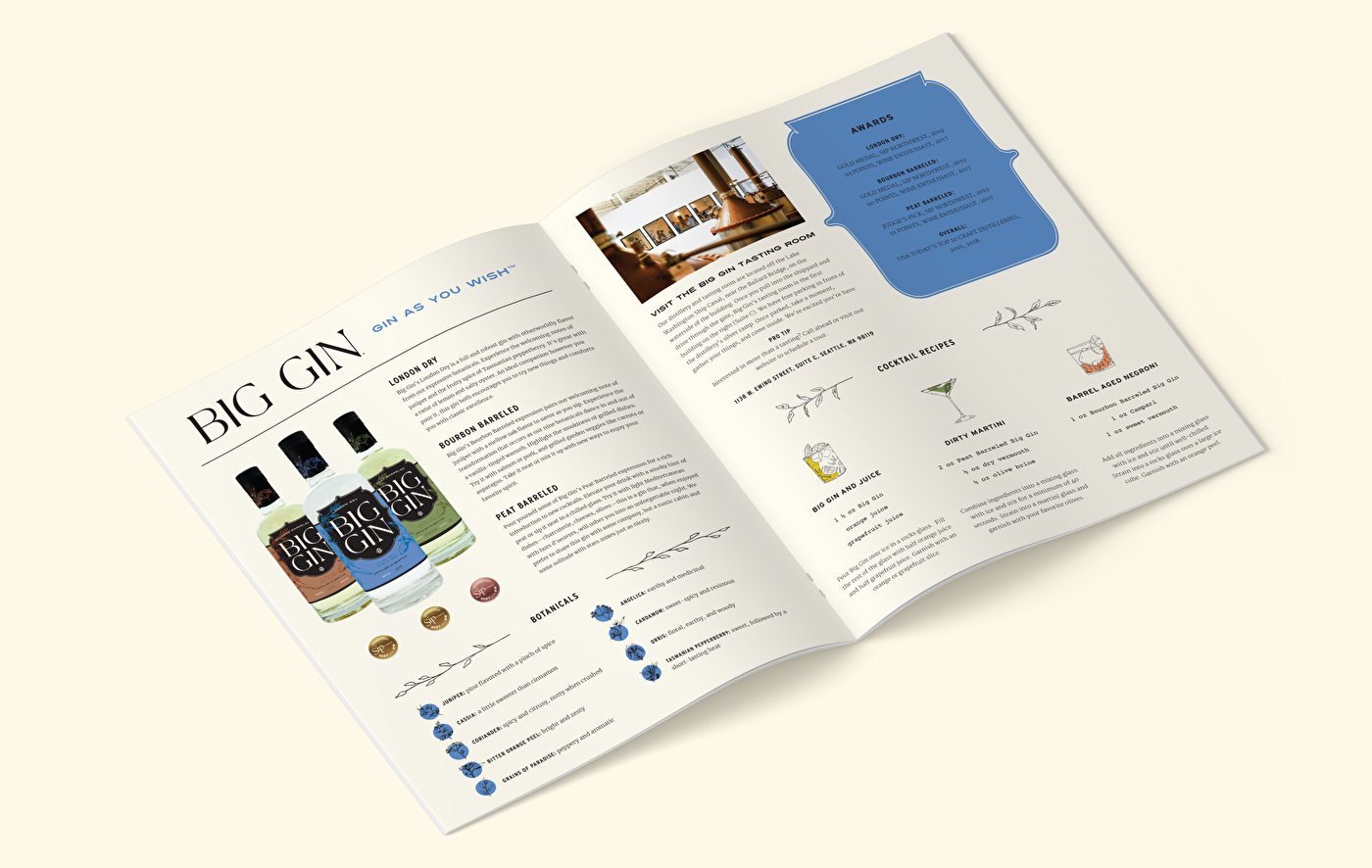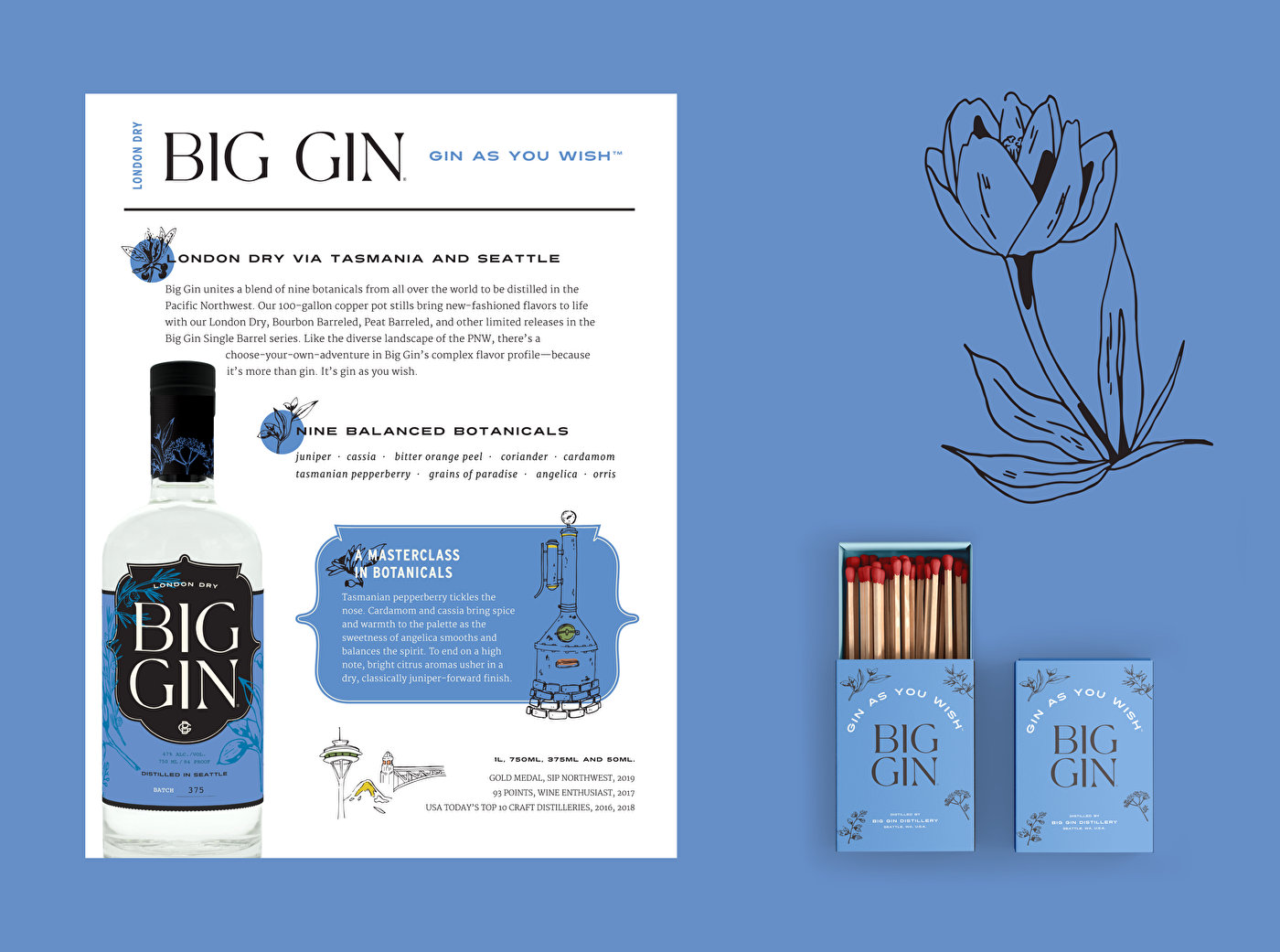 Big Gin has a depth of flavor and shapeshifter quality that we wanted to highlight in the refreshed brand. With an attention to detail equal to the product itself, the new brand refreshes and invites people into the gin experience, and helps to evolve the future of who is telling its story. Because it's not just gin. It's gin as you wish.