Adobe Stock
Say it with Adobe Stock
Campaign Design
Content Strategy
Copywriting
Production Design
Social Campaign Design
Adobe Stock is the go-to for creatives who need a diverse selection of high-res photos, graphics, and videos for their creative vision. When Owen Jones was brought in to collaborate with the Adobe Stock team, help refresh their banner creative, and establish templates, we couldn't help but find new and innovative ways to use their striking images. To date, we've helped them set up a strong collaborative process, create content around their seasonal promotions on their social channels, and establish brand guidelines.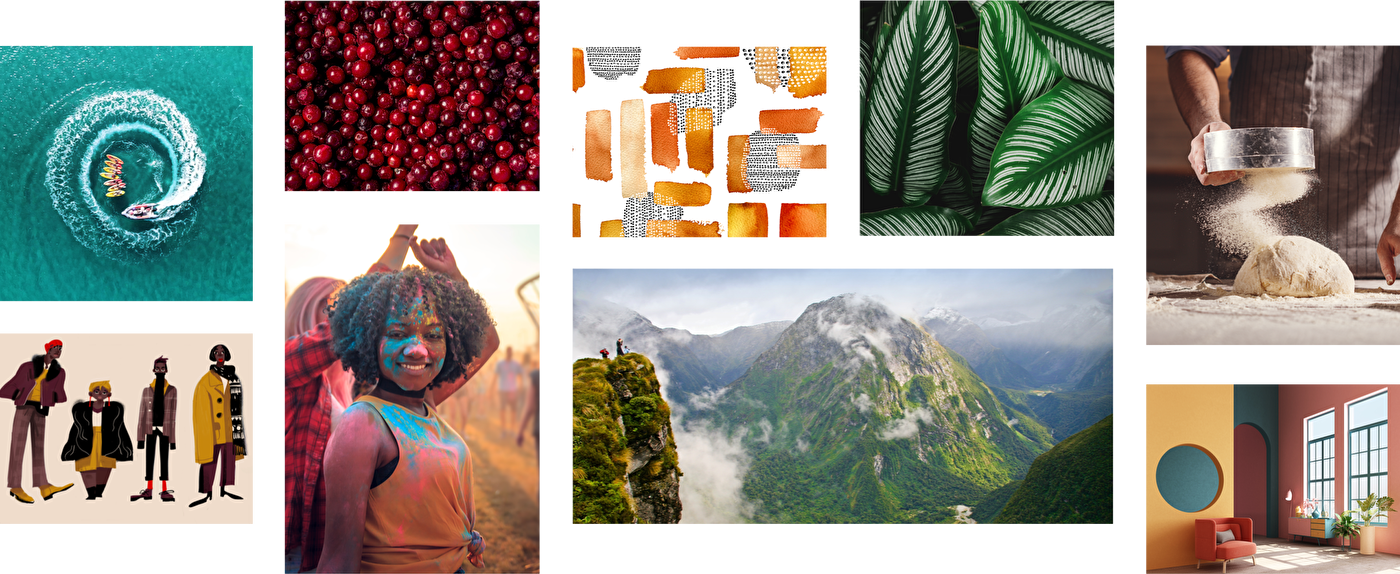 Rethinking Banners
We created animated display banners of Adobe's scroll-stopping images and explored new ways to highlight Adobe's versatility for their creative community. These animations displayed the different ways one image can be used to support your creative needs.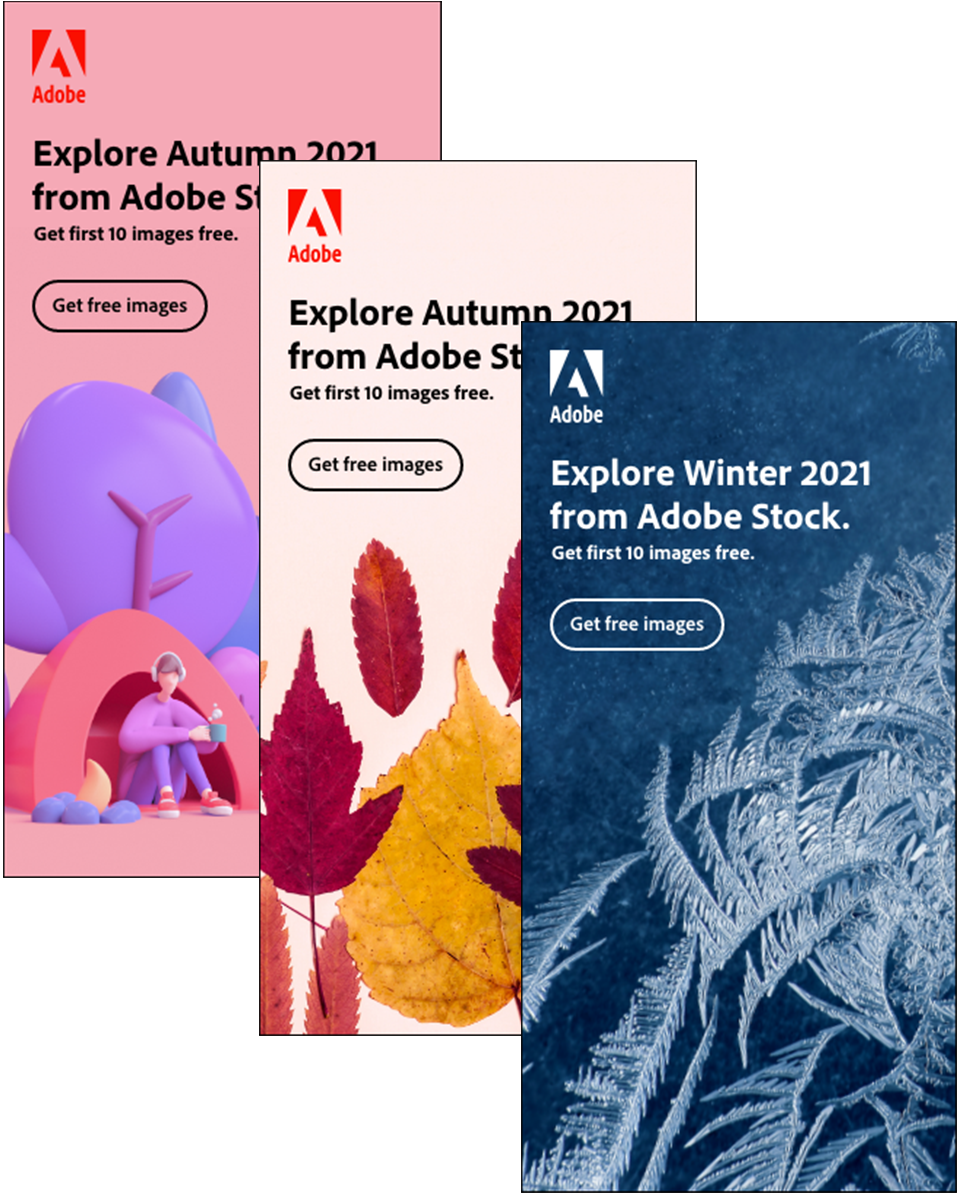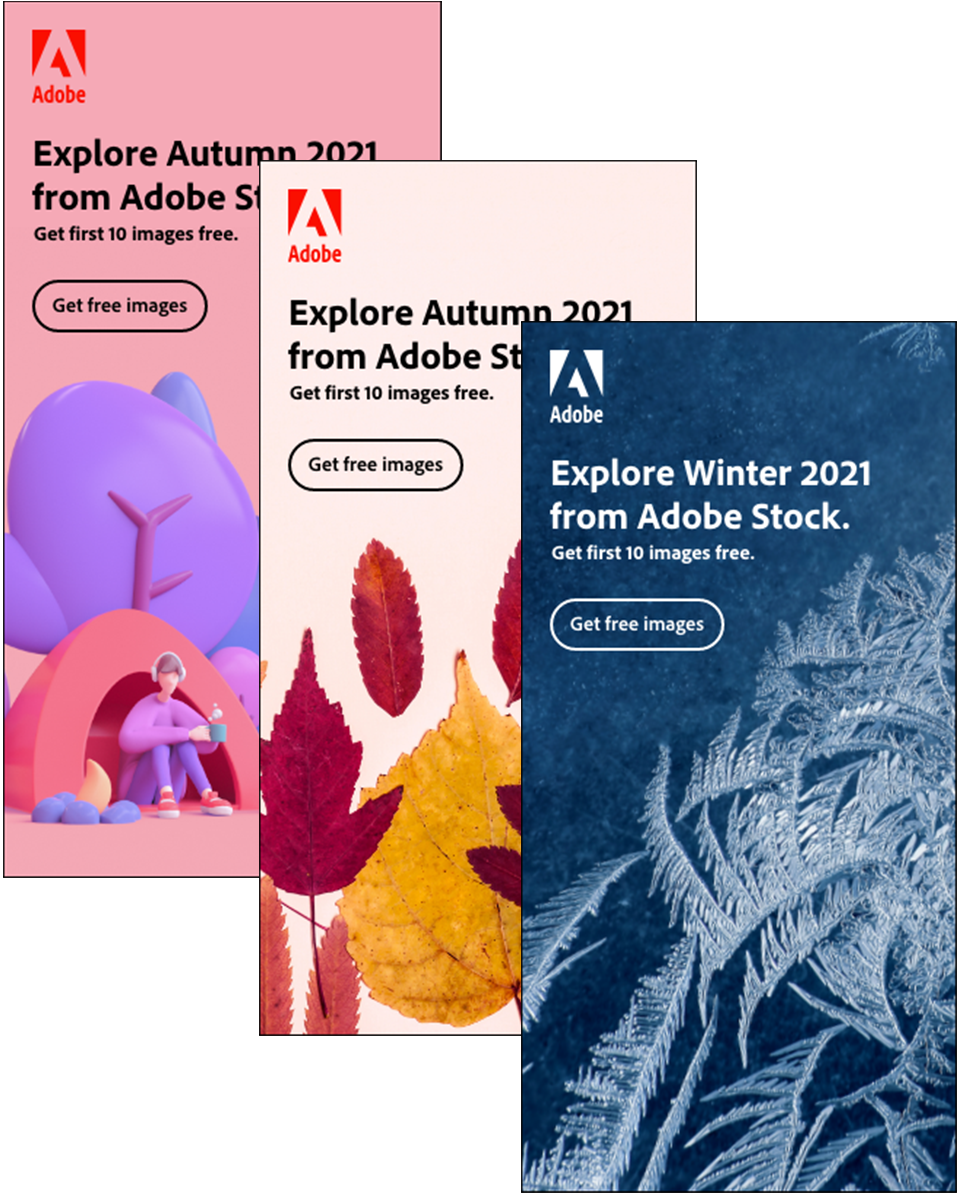 On top of display banners, we built a distinct vision for Adobe's images and tone for their paid social media ads that are posted in-feed on Facebook, Instagram, and Pinterest. Owen created playful animated carousels, a seasonal winter reel, and Instagram stories promoting the latest in Adobe Stock.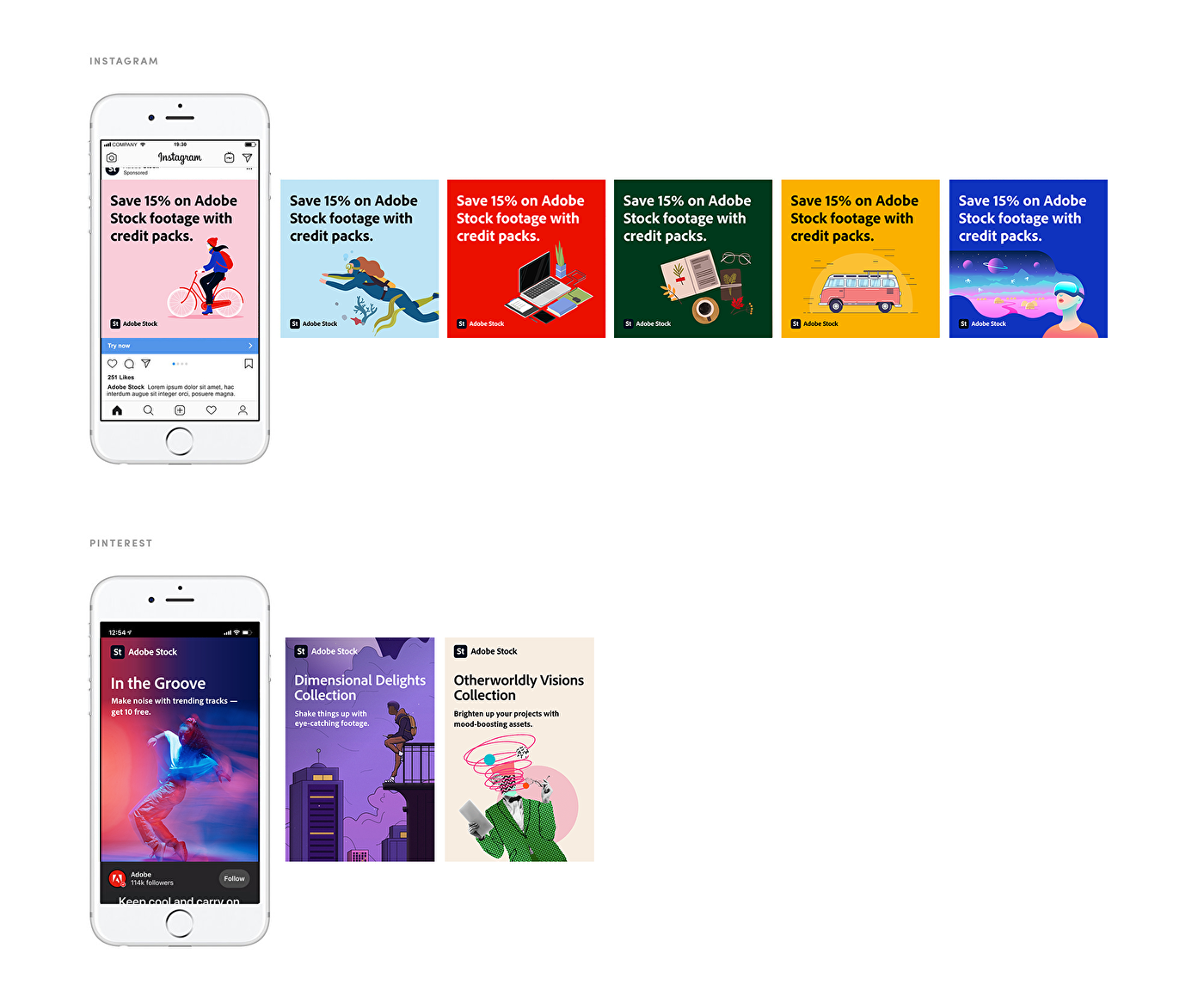 Owen edited and refined Adobe Stock's seasonal product highlights and brought them to life on their social channels through varied image selection. We also tapped into their creative insights by building a highlight reel of their latest visual trends, and continue to promote Adobe as a leading brand for relevant, current content.
We further showcased Adobe Stock's seasonal offerings by promoting their winter collection with printed postcards for potential businesses and in-house creative teams. Owen created each card with the new branding in mind with copy and images to fit the overall vision of Adobe Stock.