Adobe
Delivering social solutions
UX Design
Web Design
development
In 2021, The Adobe MAX Conference was reimagined as a digital experience. Since there would be no face-to-face creative camaraderie, Adobe asked Owen for help in getting attendees, and general Adobe product users, engaged with a platform that allowed everyone to share their creative spirit with others. Owen was tasked with building an interactive site that focused on UGC, promoting Adobe MAX's purpose of creating community through creativity.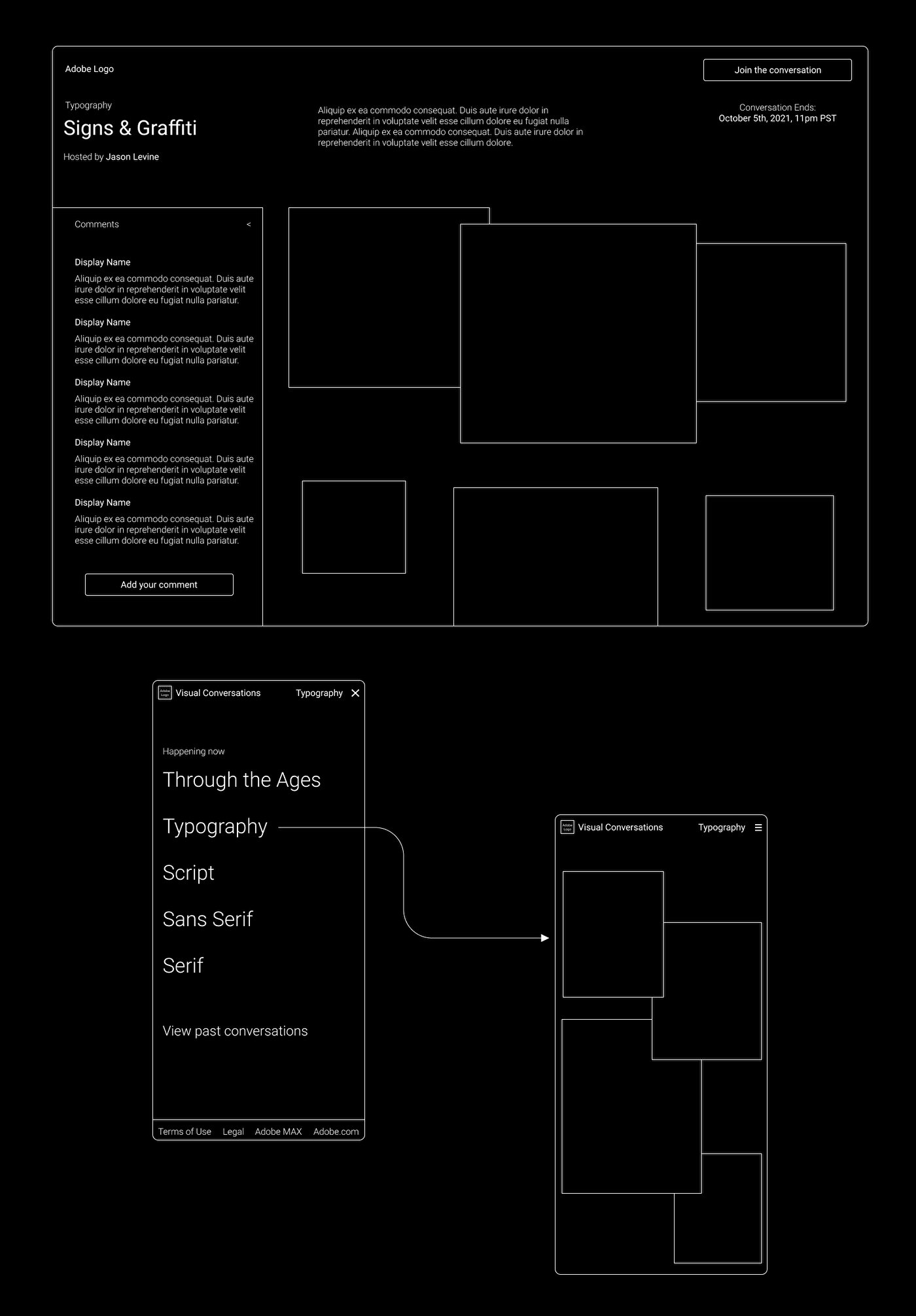 A new way to cultivate conversation
To create a gathering spot for the MAX audience to thrive in, Owen wanted to get personal and adventurous with what type of site they would create. The result was a totally personalized experience for the creative visiting the site — giving them total control in how to respond to that week's "conversation" with a constraint generator. They could pick their background color, image size, and what order images were uploaded as a way to contribute. Each week a new theme on the site was released with several "conversations" to take part in. Attendees could upload images related to the conversations, either directly to the site or via social media. These images were collected and displayed within the conversation, where users could then comment and vote on each one. At the end of each week, conversations were archived and images were displayed by popularity.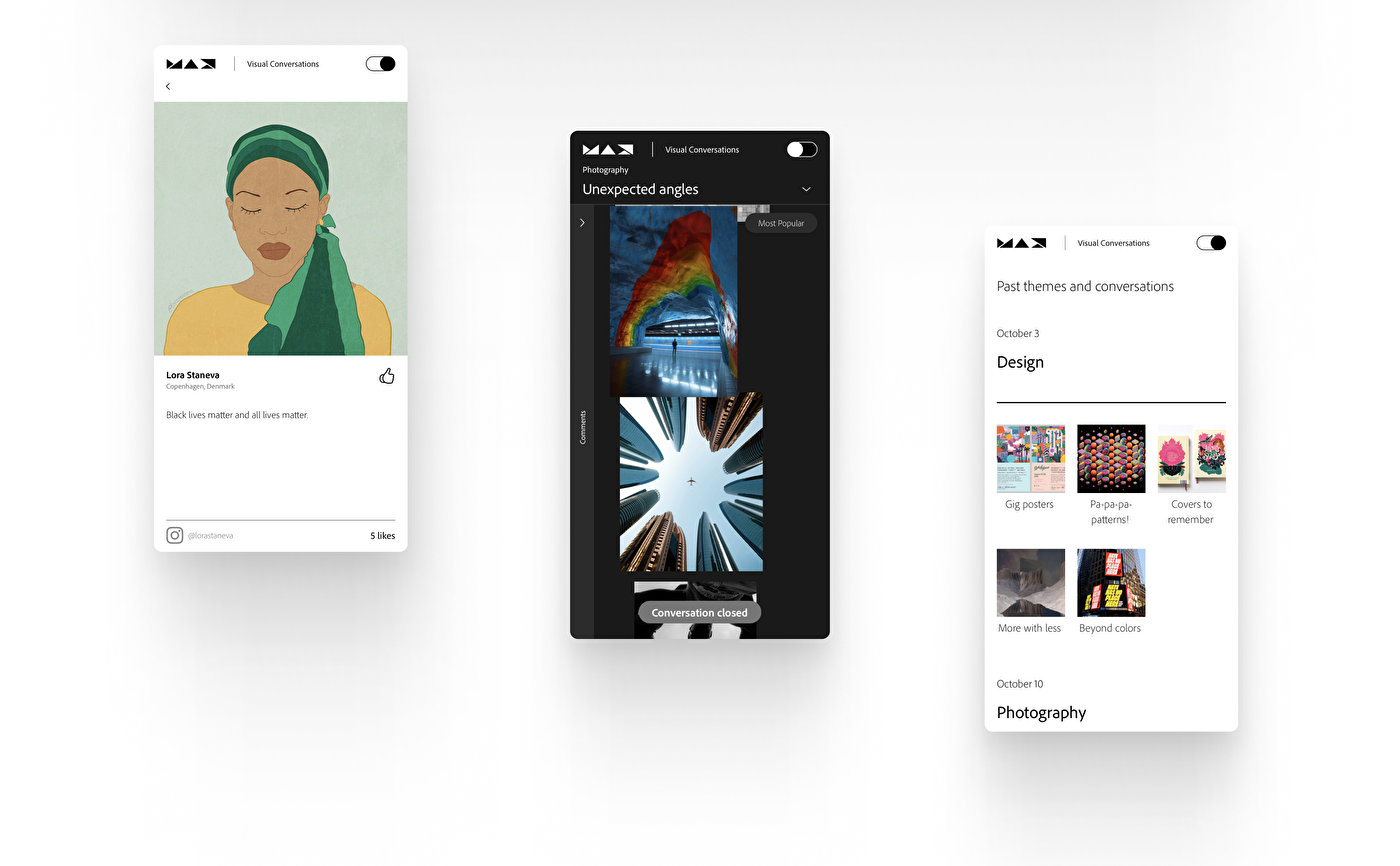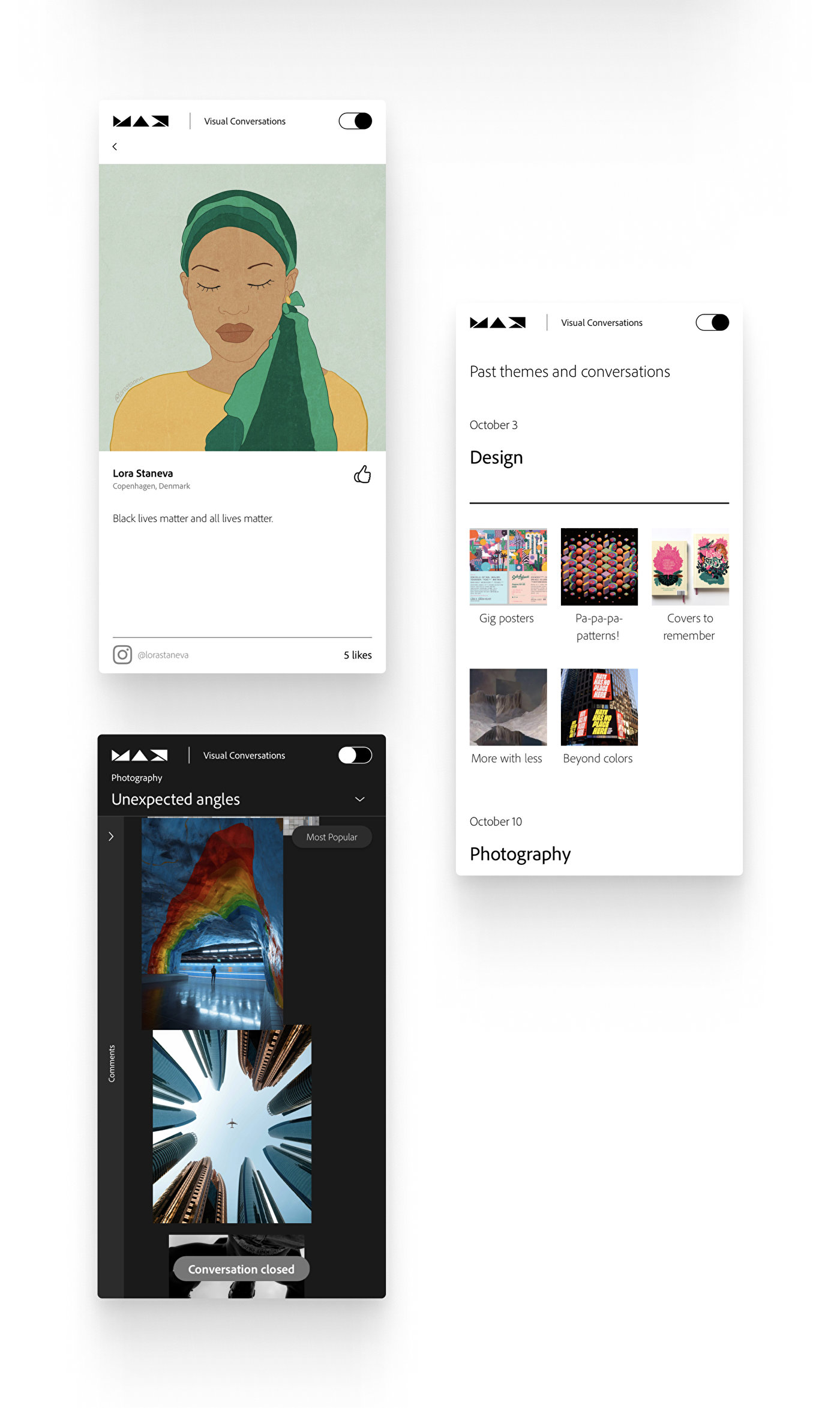 Working together to create something new.
With Owens Dev and Design teams working in tandem, we were able to balance usability with visual aesthetics to create a frictionless experience. Owen quickly put together a system that allowed for real-time updates to a site in support of a major conference. We understood the potential pitfalls associated with things like capturing user information and were able to build creative solutions to these problems. We also worked closely with Adobe's team to ensure they clearly understood complicated user flows to allow for informed decision-making.