Adobe
Collaborating at a distance
development
UX Design
Web Design
2021 was an unusual year for the Adobe MAX Conference and its attendees. With the Covid-19 Pandemic redefining the meaning of face-to-face interaction, Adobe asked Owen Jones to help close the engagement gap by developing a platform for allowing attendees and Adobe users to share and collaborate creatively from anywhere, at the same time. The solution: an interactive, customizable website promoting Adobe MAX and the creative community it helps create.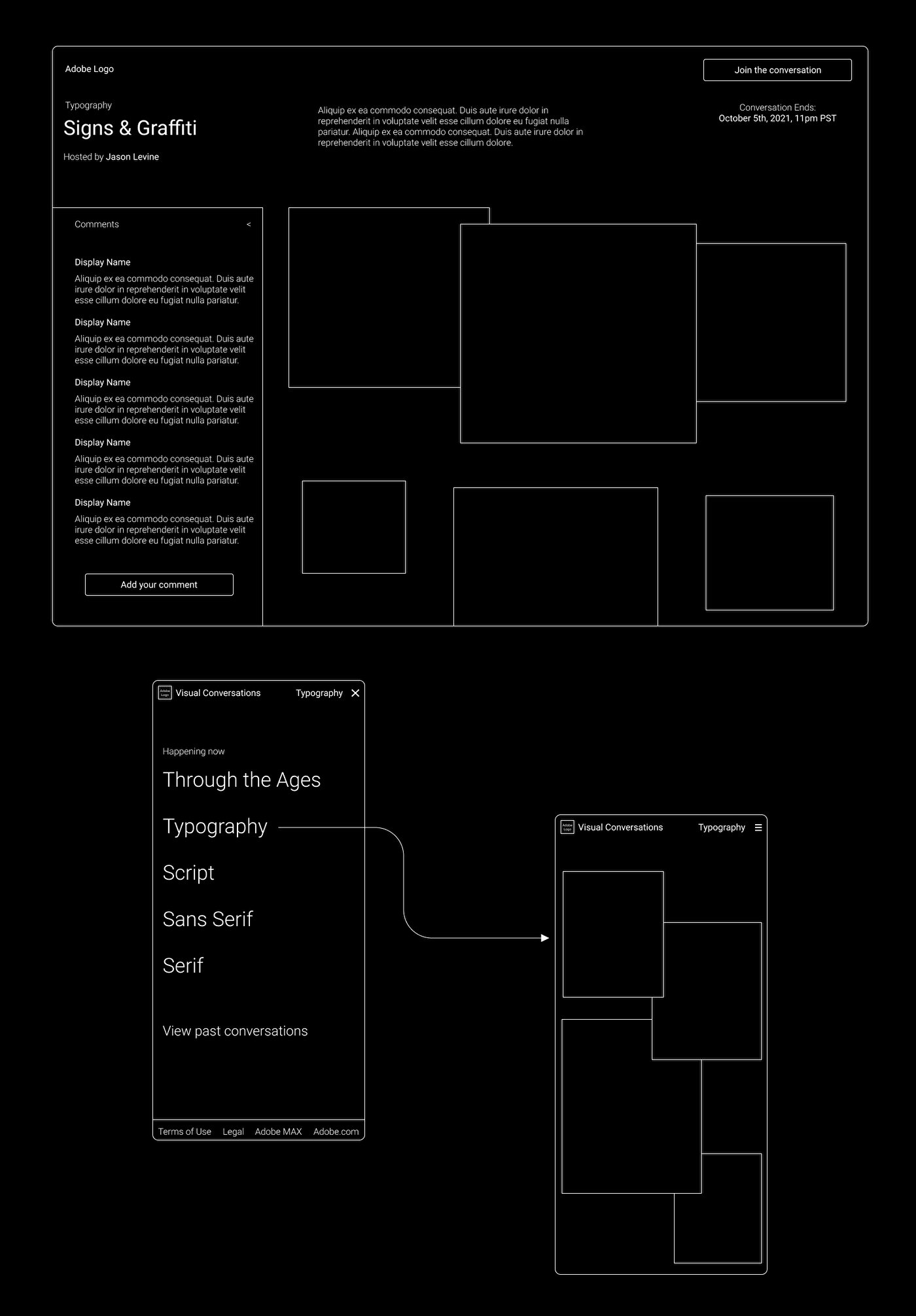 As a gathering spot for MAX attendees and fans alike, Owen created a site that was personal and engaging by giving users the opportunity to impact their experience through their own actions — allowing the ability to change background colors, choose size and shape of images, and sort through the most recent, popular, and random. In addition, weekly conversation topics opened up opportunities to create and collaborate in the four weeks leading up to the conference. Users were invited to interact and share their art, photos, and videos, encouraged to comment and discuss, and vote for their favorites. Each week was recapped and archived by popularity.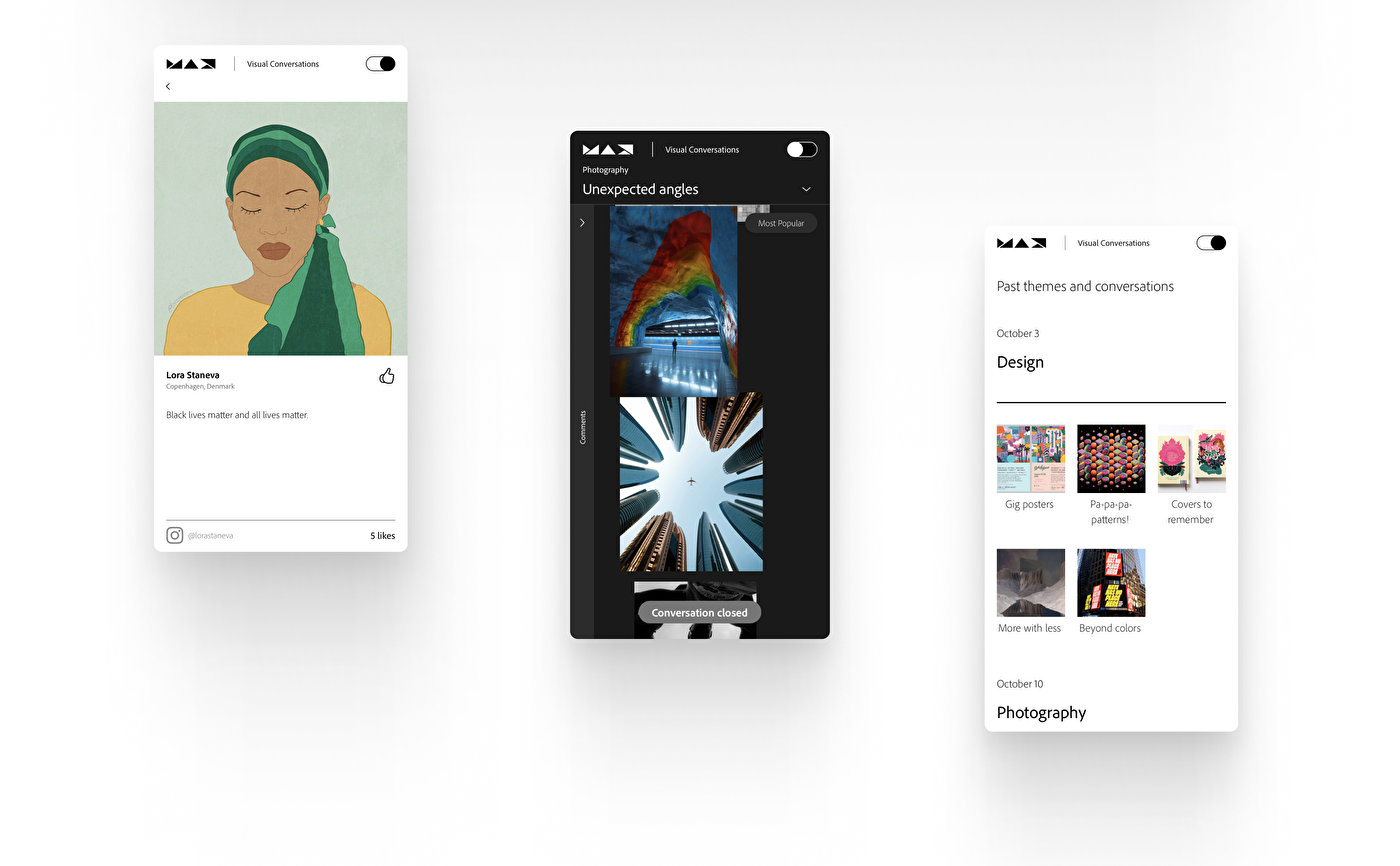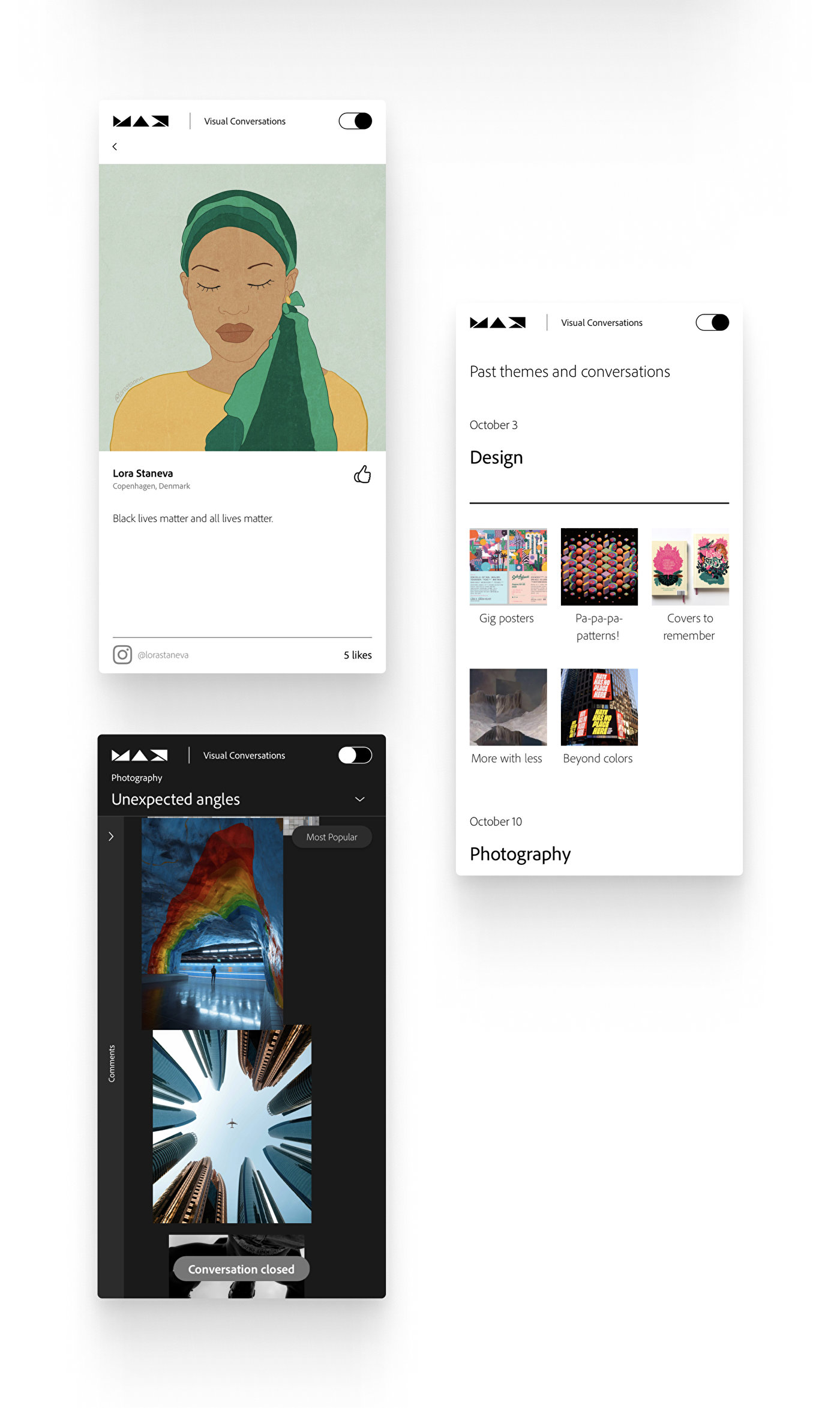 Creating together
By putting together a system that allowed for real-time updates in support of the upcoming conference, we were able to balance usability with visual aesthetics and built creative solutions for capturing user information — all resulting in a vibrant, lively platform for creation and collaboration leading up to and throughout the event.